Ford Transit Custom Double-Cab: long-term test review
Final report: Big van is up there with our award winners, and is set to be sorely missed
Find your Ford Transit Custom
Offers from our trusted partners on this car and its predecessors...
Or are you looking to sell your car?
Advertisement
While the Transit's main role in life is to carry big loads, it makes a very convincing case for itself as a car. Not only is it comfortable and great to drive, but it also boasts a roomy cabin, loads of kit and surprisingly low running costs. It will be missed.
Mileage: 18,535Fuel economy: 39.1mpg
It's my job to take pictures of the winners at the Auto Express New Car Awards rather than choose them. But at the 2015 ceremony earlier this month, there was one champ that definitely got my vote: the Ford Transit. 
Okay, so it was the full-size model rather than my smaller Custom that took our coveted Van of the Year honours, but both versions have a relentless work ethic and driver-focused road manners.
After nearly six months on our fleet, the trusty Transit has proven itself to be hugely versatile and universally popular, and now that it's leaving, I'm struggling to think of a suitable replacement.
One of the main attractions of the Ford is its vast 4,400-litre load area, which makes it the number-one choice for people moving house, heading to the dump or transporting old motorcycles, which it did on more than one occasion during its time with us. 
That cavernous boot isn't a great deal of use to me, though, because my camera gear tends to crash around inside it unless I take the time to tie it down properly. Usually, it's much easier to stow my kit on or under the rear seats. Not only is there more than enough space, but the rear privacy glass keeps everything safe from prying eyes.
When I don't need to carry my cameras, the Ford's got plenty of room for me and five mates – it's almost as good as an MPV for transporting people – and I don't think I've ever driven a vehicle that has so many different-sized cup-holders. 
No matter what I'm drinking on the go, there's always somewhere to put my cup or bottle down, while the huge door bins are very useful, too. The Transit's space and load-carrying ability are to be expected, but what's really surprised me is just how easy it is to live with on a daily basis. 
Any thoughts that the Ford would feel utilitarian to sit in and drive were banished the moment I climbed into its supremely comfortable driver's seat. For starters, the dash design takes its cues from the Fiesta and Focus, which means it's easy to use, well built and made of good-quality materials. 
There's also a leather-wrapped, four-spoke steering wheel and all the toys you'd expect, including air-con, Bluetooth and heated seats. In fact, if it wasn't for the massively elevated driving position, you could be in a normal family hatchback. 
The Transit feels equally car-like on the move. Sure, it's big and finding a parking space can be a challenge, but the quick, accurate steering, snappy gearshift and punchy turbodiesel engine combine to help you quickly forget about its bulk. Point the Ford's steeply raked nose through a series of corners, and you'll discover that it's every bit as poised as the brand's smaller models.
Partnership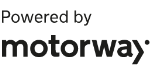 Need to sell your car?
Find your best offer from over 5,000+ dealers. It's that easy.
Long journeys are something to relish, too. There's plenty of scope for adjustment in the driver's seat, you get a commanding view of the road and noise levels are surprisingly low. Cruise control is a handy addition, plus the combination of near-40mpg economy and an 80-litre tank means I can go over 600 miles between fills. 
More importantly, the Transit has never missed a beat, and despite plenty of hard use, nothing has fallen off or broken – apart from a radio aerial, which was claimed by a low-hanging sign in our car park. Yet you can't really blame the Ford for that.
So, six months after joining Auto Express, the Transit has proven that it deserves its place in the winners' circle, and after spending so much time behind its wheel, I'm proud to call myself a 'white van man'.
Ford Transit: second report
Load-lugger is surprisingly easy and fun to drive; if only parking it was a similar story
Mileage: 16,976 milesFuel economy: 38.7mpg
For some drivers, the prospect of being unable to park their car outside their own home on a congested street can cause all sorts of stress. And even when you're guaranteed to find a space in your local shopping centre, private parking firms can come down hard on motorists who outstay their welcome by only a few minutes. 
Even a trip to the gym can be a pricey affair if you type in your number plate incorrectly at reception, as your typically exorbitant monthly fees could be accompanied by an equally hefty fine. 
However, these worries pale into insignificance when you're driving something as large as a Ford Transit. At 5.3 metres long and nearly two metres wide, it's easily the biggest vehicle ever to feature on the Auto Express fleet. So, unless you've got plenty of off-street parking – which I haven't – hunting for a space big enough to accommodate the van is a major headache.
Fortunately, once you're accustomed to the Transit's size and you've found a space big enough to park it in, it's surprisingly easy to manoeuvre. The driving position is as high as a lorry's and means you get a fantastic view out, while the huge mirrors and front and rear parking sensors – standard on Limited-spec models like ours – help you place it perfectly every time. 
Our van also features the £1,068 Visibility Premium Pack, which adds a reversing camera. The display for the camera smartly pops up in the rear-view mirror, and it's a great addition; the mirror itself is only good for keeping an eye on back-seat passengers, as the all-metal back doors make it redundant for checking traffic.
Thankfully, parking is one of the few gripes I've had with running the Transit, because when you're on the move, it's excellent to drive. The great view out gives you plenty of notice of what's happening, while the controls are easy to use. 
The Transit's sheer bulk means you wouldn't want to press on when taking a country road, but its size is hidden well, with great steering response and a surprisingly agile chassis that will feel familiar to anyone who's driven a current Focus or Fiesta.
And then there's the space on offer from the cavernous load bay. While it's helped colleagues move house, transport motorbikes, tackle a car boot sale and numerous trips to the tip, I have to admit that I haven't used it very often. 
That's because my camera gear slides all over the place if I put it in there, and it's a hassle to have to tie it down to keep it still. Instead, I find it far easier to load it on to the back seat and footwell, even if that does mean I can't carry as many passengers.
Ford Transit: first report
The 5-seater Ford Transit Custom Double-Cab arrives on fleet just in time for house move
Mileage: 11,405Fuel economy: 31.2mpg
Having sold two million-plus examples since its 1965 debut, and endured life at the hands of builders, rock bands and even the police, the Ford Transit has proven itself as one of the most versatile vehicles on the market – so it's about time it was put through its paces on the Auto Express fleet.
And it's with pleasure that I'm able to welcome our latest arrival, a Custom. Flexibility is the Transit's forte, and to prove the point it's available in long and short wheelbases, as a minibus, or even a double-cab pick-up, offering something to suit every need. The 2.2-litre diesel comes with 99bhp, 123bhp or 153bhp, while fuel-sipping ECOnetic tech is on offer to help minimise fuel bills.
Our Transit van is a long-wheelbase, double-cab model powered by the most potent version of the 2.2-litre TDCi – and it'll set you back £31,314. Within days of its arrival at our central London offices, the keys were in hot demand. Luckily, I managed to grab them first – and it was to be a baptism of fire for the Ford, with a house move as its first gruelling task.
Thankfully, the long-wheelbase model has an extra 370mm between the axles compared to the standard Custom, although the double-cab layout does mean rear space is divided between the load bay and the second row of seats. Still, with 5.9 cubic metres on offer, the LWB model can still swallow far more stuff than even the biggest van-based MPV.
And so it proved, as the Transit managed to comfortably take a dozen suitcases, countless boxes and an unnecessary number of TVs. Handy floor lashing points kept more fragile items in place, while the low lip meant loading bulky items such as armchairs and tables wasn't an issue; my flatmates' lack of muscle was a bigger stumbling block.
Once everything was loaded up we were off, and because the Transit comes packed with creature comforts usually associated with Ford's road cars, I soon forgot I was at the wheel of a huge van. Its six seats meant all my housemates could come along for the ride, too.
The cabin and dash wouldn't look out of place in a Focus or Fiesta, so to find such familiar design in a commercial vehicle is a bonus. And that's highlighted again when you look at some of the kit fitted to our model, including sat-nav, a reversing camera, Bluetooth phone connection and DAB radio, plus cruise control, alloys and auto lights and wipers. 
It's also exceedingly comfortable behind the wheel. The Transit Custom was Ford's first van to be fitted with an adjustable steering column, and the eight-way seat ensures an ideal position for everyone. Being a van, it's not the most refined driving experience around town, though. The engine note is coarse, but a bulkhead between the cabin and load area keeps noise to a minimum.
It packs a punch, too, with plenty of low-down torque from a standstill, while the steering is light but responsive and the six-speed box is Focus-slick. The Transit Custom has to be one of the most car-like vans around, so it's little surprise that Ford has sold so many. Moving house has never been so much fun.
Read our in-depth review of the Ford Transit Custom here...