Used Infiniti Q30 review
A full used buyer's guide on the Infiniti Q30 covering the Q30 Mk1 (2016-2019)
The Q30 didn't sell well because it was too expensive and couldn't rise above its very talented competition, but hefty depreciation means values are dropping to a level that can make them seem more attractive. After all, if you can buy a low-mileage, high-spec Q30 for less cash than an A-Class or 1 Series, why wouldn't you? The simple answer is that the Q30 can't quite compete in terms of build quality, dynamics or brand recognition. But this isn't a bad car; its problem is that rivals are so polished. In its favour the Q30 is distinctive, very safe (it led its class when it was crash-tested by Euro NCAP) and well equipped. Whether or not you should buy a used Q30 though depends very much on how good a deal you can get.
Infiniti was a halo brand dreamed up by Nissan in the same way that Lexus was Toyota's luxury subsidiary. Both were launched in 1989 with a focus on the American market. But while Toyota brought Lexus to Europe at the outset, Nissan took another two decades to bring Infiniti here.
Sales never took off, though, so Nissan withdrew Infiniti from Europe in March 2019. The BMW 1 Series-rivalling Q30 was designed as a Japanese take on the premium hatch but, while it never found huge favour in the UK, does it make more sense as a used car than it did a new one?
Models covered
• Infiniti Q30 Mk1 (2016-2019) - Upmarket hatch wasn't a sales success, but is good if the price is right.
Infiniti Q30 Mk1
History
We got our first view of the Infiniti Q30 in September 2015 when it was unveiled at the Frankfurt Motor Show; the first customer cars were delivered four months later. Buyers could choose between 1.6 or 2.0-litre petrol engines or 1.5 and 2.2-litre diesels; all four powerplants were turbocharged.
The smaller engines (petrol and diesel) came with six-speed manual or seven-speed automatic transmissions, while the bigger motors were offered in automatic form only, and with front or four-wheel drive.
In February 2018 the Q30 range was revamped to consist of Pure, Luxe and Sport trims. While there were a few tweaks to kit levels, there were no mechanical changes.
Infiniti Q30 reviews
Infiniti Q30 in-depth reviewInfiniti Q30 1.6t Premium reviewInfiniti Q30 2.0t Sport reviewInfiniti Q30 1.5d Premium Tech reviewInfiniti Q30 2.2d Premium Tech DCT review
Which one should I buy?
The bigger engines have usefully more zip, yet they're also significantly thirstier and come in auto form only, but the availability of four-wheel drive can make them more attractive. One of the smaller engines in manual or auto form is all you need for daily use. The original trim grades were SE, Premium, Sport and Business Executive, yet there were nine different variations on these, including Premium Tech and Sport City Black.
All Q30s come with rear parking sensors, autonomous emergency braking, 18-inch alloys, automatic headlights, air-con and Bluetooth. Premium trim adds automatic wipers, cruise control, dual-zone climate control and heated front seats. Sport spec gets bigger brakes and lowered suspension, 19-inch alloys, plus Alcantara and leather trim. The QX30 was a raised SUV-esque Q30; this was only offered with the 2.2-litre diesel engine, and is rare. 
Alternatives to the Infiniti Q30
The Q30's biggest problem is that it rivals the Audi A3, BMW 1 Series and Mercedes A-Class. Not only are these three brands highly revered by UK buyers but the cars are also excellent, with efficient engines, superb build quality, decent dynamics and a large dealer network. There are also plenty of all three to choose from on the used market.
Partnership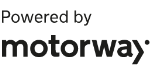 Need to sell your car?
Find your best offer from over 5,000+ dealers. It's that easy.
All of these factors also apply to the Volkswagen Golf, which is the consummate all-rounder, while the Volvo V40 might appeal if you don't consider it a little long in the tooth. You could also buy an Alfa Romeo Giulietta, which looks good and offers decent value as a used buy, although the design has been around since 2010. Don't forget the hybrid-only Lexus CT200h, either.
What to look for 
Tyres
Sport editions have run-flat tyres, while all other Q30 models get normal tyres and a repair kit with no spare wheel.
Front doors
A few owners have had problems with the front door seals squeaking. Applying a coat of silicone should help fix things.
Paintwork
Some owners have reported problems with easily damaged paint; this doesn't seem widespread, but inspect used purchases accordingly.
Fuel filler
The fuel filler flap-actuating solenoid can fail, and there's no back-up cable to allow the cover to be opened if this happens. 
Interior
The Q30's cabin is generally attractive, easy to use and made from high-quality materials, but in some places it's not quite as upmarket as you might hope. Yet the seats are comfortable and the front ones have height adjustment, although headroom is compromised by the low roofline; those in the back seats are more likely to struggle with this. At 430 litres, the boot is generous for the class.
Prices
Running costs
All Q30s need servicing every 12 months or 15,000 miles. The first check-up is pegged at £244, the second £362, the third £271, the fourth £599 and the fifth £368. The prices include fresh brake fluid every two years, but the coolant needs replacing every six years for £100.
The only engine with a cambelt is the 1.5-litre diesel; budget £600 to have this and the water pump replaced. Most parts costs given here are cut once a Q30 turns three; the front brake pads drop by £24, for example.
Recalls
The Q30 has had eight recalls, five of them between December 2016 and January 2018 for faulty seatbelts or airbags. The sixth campaign came in October 2018 to address incorrect labelling on the engine's control module; two months later, more Q30s were recalled due to faulty child safety locks on the rear doors. A January 2019 action was for faulty gearshift indicator software. 
Driver Power owner satisfaction
Infiniti is a niche seller in the UK, so it hasn't appeared in our Driver Power surveys, but a handful of owners have reviewed their Q30s on Carbuyer.co.uk with an average score of four out of five. The general themes are that the model offers good value, decent comfort and kit levels – although one owner criticises his Q30 for its poor gearbox, noisy engine and disappointing interior.