Kia e-Niro: long-term test review
Final report: we look back on six months living with the Kia e-Niro – the UK's best affordable electric car
Find your Kia e-Niro
Offers from our trusted partners on this car and its predecessors...
Or are you looking to sell your car?
Advertisement
The Kia e-Niro is a great family car that happens to be electric. It's better to drive than many petrol cars, is way cheaper to run and is a fuss-free joy to live with. I absolutely love it.
Mileage: 10,556Efficiency: 4.5miles/kWh
Pound for pound, the Kia e-Niro is the best electric car on sale. There; I said it. Of course, we know this anyway since it won the 2019 DrivingElectric Car of the Year award, but it does mean something (quite a lot, actually) that since the Kia won that accolade I've done more than 10,000 miles in mine, and I am now only more convinced that it's the best 'affordable' electric car out there.
One of the final trips I did with the Kia was to take it to the new Milton Keynes charging hub in order to plug it into one of the new Ionity chargers and experience the Kia's 100kW charging capability.
Sure enough, it added around 150 miles of range in 30 minutes before dropping to 35kW for the last 20 per cent of the battery. But that's not a problem; every electric car charges more slowly in the last 10-20 per cent, to preserve battery life.
The point is that running the e-Niro since February has given me a chance to really appreciate the progress of the UK's charging infrastructure in the last year or so. If I'm sticking to main artery motorways, I don't bother to check on a map for chargers. I just assume that the motorway services will have one and so far I haven't been let down – although I can't help but mention that Ecotricity chargers remain unreliable.
Don't get me wrong; if you live in the Welsh valleys, on the Cornish coast, or indeed anywhere remotely rural, public fast charging is still going to be a problem if you do a big mileage. On visits to see my family down in Dorset, I had to use the cord from a three-pin plug draped out of a window to top up overnight. It meant charging was messy and slow, but it did the job.
Not only that, but even most existing charge stations don't have cover to keep the rain off while you faff with an app to make it work; the sooner we have tap-and-go charging and shelter as standard, the better.
Still, according to Zap-map.com there are now 5,668 rapid connections across the UK, compared with 4,300 at the end of 2018, and that's a huge rate of growth.
However, the Kia has been so efficient that I rarely need to use a public charger. My Chargemaster home wallbox has been all I've needed, given that the Kia regularly exceeds 5.0 miles/kWh in normal use, and that equates to a real-world range of more than 300 miles. In everyday use, I've found that I'm working to a 250-mile range in the summer even if I use the motorway for a lot of those miles, while the winter months saw that drop closer to 200 miles. Even going by those numbers allowed for a comfortable margin of range in reserve.
Partnership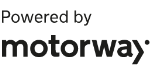 Need to sell your car?
Find your best offer from over 5,000+ dealers. It's that easy.
More than being an efficient, comfortable and generally lovely car to drive, the e-Niro is simply a great family car; and we have used it in exactly the same way as you would use any family car. It's been on countless nursery runs, commutes into the city, and trips to the tip and the DIY store, as well as journeys to see family. It's also taken the dog out, and hosted many toddler naps as well.
It's been a very practical car, too. The boot is big, the seats are comfortable, and even the materials have worn well despite my daughter's tendency to stomp all over the rear bench and kick the back of the front seats. A quick hoover and it looks great again.
I just wish it didn't make an unnecessary amount of bonging and bleeping when you start the car. Ironically, while the electric motor is utterly silent when you hit the ignition, the incredibly loud welcome ditty and five loud bongs are enough to wake your neighbours even with the doors closed.
One other gripe is that the location-based charging has always been rather hit and miss. You can set the Kia to recognise when it's in a particular location – home, generally – when you want it to charge up at off-peak hours. The problem is that the car rarely recognises when it's in the designated location, despite me inputting it to the system in various different ways.
A good way to get around this would be to have a smartphone app that would allow you to confirm charging times and pre-set the heating or air-con easily. Thankfully, that function is being rolled out on the updated e-Niro for next year, although frustratingly, the prices for this revised car have yet to be confirmed. But going by the rises seen on its sister car, the Hyundai Kona Electric, it looks likely that we should expect a price hike.
Even so, it's rare that I've lived with a car this effortless. It has been the perfect family car, and good fun, too. I thoroughly enjoy launching it off the line at traffic lights occasionally. No other road users expect a grey Korean hatchback – so innocuous-looking that it's virtually invisible – to be faster than most hot hatches up to 40mph.
Kia e-Niro: third report
Award-winning Kia e-Niro is a champ with Steve, too
Mileage: 8,352Efficiency: 5.1 miles/kWh 
With the Kia e-Niro's regular custodian, Vicky Parrott, away on holiday, I took the opportunity to grab hold of the keys and spent a couple of weeks seeing what all the fuss is about with our award-winning EV.
If you've still got doubts about the viability of electric cars, the DrivingElectric 2019 Car of the Year could well be the model to extinguish them. Even putting the powertrain aside for a moment, you've got a roomy compact SUV with space for adults in the rear and a respectable boot, too. 
I think the interior lacks a little of the polish and design flair you might get in some other £33,000 cars, but the amount of equipment fitted to this First Edition model impressed me. There are also some really well thought-out storage options, such as the phone shelf positioned low at the base of the dash that keeps your USB cable out of the way, and the covered cup-holders in the centre console.
Amazingly, the 295-mile range quoted by the dashboard display after a full charge turned out to be closer to the truth than I expected before getting behind the wheel this week, and the near-silent running made my commute so much more serene and enjoyable, too.
The biggest surprise for me, though, came on faster B-roads, where the e-Niro can actually be good fun. While I know electric cars are generally nippy, I found the way the Kia steers and grips through a corner then squirts you up the road to the next bend surprisingly enjoyable. The one downside is the way the body tends to lean and pitch, something I didn't notice in town or on the motorway.
This little crossover is probably a better standard-bearer for electric cars generally than lots of models costing twice the price.
Kia e-Niro: second report
Pure-electric Kia e-Niro SUV has quickly established itself as a family favourite
Mileage: 5,200Efficiency: 4.3 miles/kWh 
We've covered well over 5,000 miles in our Kia e-Niro, and it has been absolutely spot on for every one of them – as a family car, as well as in terms of its electric efficiency.
In our first report, we mentioned that it had started its time with us when the weather was much colder, offering an average real-world range of around 230 miles. To get the essential update out of the way, it's doing some 260 miles to a charge easily these days, and averaging around 4.3 miles/kWh. For context, a single charge costs me around £8.50. Or, if I 'fill up' between midnight and 4.30am (which I usually do) to make the most of my off-peak charging preferences, that works out at around 120 miles for just £2.
Perhaps even more remarkable is that, even if I hit the motorway in the e-Niro, it'll still do 4.0 miles/kWh and more without making any concessions to economy driving. My commute into London, which includes a decent stretch of M3 and M25, often sees the Kia returning 5.0 miles/kWh or more. It's the most efficient electric car out there – for now.
This frugality is helped by the fact that I leave the e-Niro in Eco mode (as opposed to Normal or Sport) pretty much all of the time. It does neuter the throttle response a bit, but otherwise the driver's climate control remains on and it's more than fast and smooth enough for you to forget that it's prioritising efficiency.
The regenerative-braking settings – there are three levels of brake force to choose from via the steering wheel paddles – can be confusing, but it didn't take me long to settle on the Level 2 braking (the middle setting) in 'Auto' mode. This means that the car uses the radar sensors that also enable the adaptive cruise control and autonomous emergency braking to subtly vary the brake-regeneration forces and maintain the distance from the car in front, or to let the Kia coast for longer if the road is clear.
I prefer the Auto mode because it makes the most of the car's efficiency potential, but is also smooth and easy to forget about. It's just another aspect of the e-Niro – together with a powertrain that has just the right amount of strength and the lovely, seamless delivery of pure-electric power – that makes life easy.
This is also proving to be a near-faultless family car. Anyone with kids will know how quickly a toddler can damage plastics and the like, but no matter how thoroughly my three-year-old kicks the plastic backing on the front seats, or treads all over the leather, it always wipes up brilliantly without leaving marks or scuffs. Plus the boot is big enough to easily take all the paraphernalia you end up dragging around as a parent; even our huge, hairy and unintentionally destructive dog fits in comfortably and hasn't left any marks in the hard-wearing Kia's cabin.
But I do have some gripes beyond the lack of an app (a common feature with most EVs because it allows you to remotely control charging and climate settings), which I have already moaned about in these pages. First, the child locks, which are activated manually by sticking a key or screwdriver into the door and turning it to the lock position.
This is fine, but I've had adult passengers locked in the back seats on a few occasions, and it seems foolish that Kia doesn't offer electronically–controlled child locks, as Peugeot and VW do. In these rivals, you just press a button in the front and the child locks in the back activate or de-activate. Simple, but brilliantly convenient. It should be standard on all five-door cars, I reckon.
The keyless entry-and-go is a bit comical, too. It knows when you're nearby, because it unfolds the door mirrors and illuminates the handles as you approach. So why do you have to press a button to actually unlock the doors? Perhaps an added safety aspect, but it seems unnecessary. And when you turn the car off and get out, it doesn't unlock the back doors. So every time I go to get my toddler, Flo, out of the back, if I haven't remembered to hit the proper button, I have to unlock the back door again via the key, or go round to the driver's door to press the button.
Yet these are small niggles in a car that I'd rank as one of the best family models out there, and easily the best family EV. Maybe these are some jobs for the facelift.
Kia e-Niro: first report
The new Kia e-Niro joins our long-term fleet and makes a good first impression
Mileage: 932 milesEfficiency: 3.6 miles/kWh
Spring has sprung, and that feels like an appropriately green time of year to get our hands on the new Kia e-Niro.
This is a model that could represent a new beginning for mainstream electric cars – even more so than its sister, the Hyundai Kona Electric, and the ever-popular Nissan Leaf. After all, the Kia's excellent 282-mile WLTP combined driving range is on par with the 64kWh Kona's, but the e-Niro is a bit cheaper and usefully more spacious.
• Hyundai Kona Electric: long-term test review
My lifestyle should be a good challenge for it. I tend to do a jaunt into central London every week, involving a 60-mile round trip of around 70 per cent motorway and 30 per cent very slow urban stuff. On top of that I'm often off on longer trips for business or to see friends and family, which will put a spotlight on the public charging infrastructure, despite the Kia's range.
I'm also keen to find out what effect battery maintenance will have on how far we can go. In my role as associate editor for DrivingElectric.com – Auto Express's sister title – I get loads of queries about the best way to look after batteries, and we know from various expert engineers that keeping the car between 20 per cent and 80 per cent charged is best practice. Apparently, doing so can even improve the driving range, so we'll try that and find out how it goes.
On top of that, temperature is also a concern, given its huge impact on battery performance. So we'll be paying close attention to how the bungeeing weather conditions of a British spring affect the Kia.
Currently we're seeing what I suspect is a worst-case scenario, with a range of roughly 230 miles in cold weather and driving an unusually large amount on the motorway in the first few weeks. We'll see how time, better weather, more measured charging and a bit more town use change that.
Our e-Niro is a First Edition. This is the only trim currently available and comes with everything you could want, including leather, heated seats, and the excellent nav and media touchscreen, complete with Apple CarPlay and Android Auto. Wireless phone charging, climate control, and even adaptive cruise with lane-keep assist (which give a semi-autonomous mode) are also fitted.
The one option we have is premium Graphite metallic paint, at £565, and the only features I suspect I might miss are LED headlights and a head-up display. Still, that's hardly a big problem on a car that promises such great value for a long-range EV.
And yes, I know you probably can't get hold of one for a year; the Kia is all sold out for 2019, because of battery-supply issues. However, company sources tell us that the problem will begin to ease next year and supply should be back to normal by the end of 2020. With other firms – notably Peugeot, Citroen and Vauxhall – launching electric cars in the next 12 months using batteries from the same source, let's hope that's right.
Aside from the major cloud of a 12-month wait on current e-Niro orders, the fervour and enthusiasm for the car are remarkable. There's such goodwill for it from every quarter, and we've already been stopped a few times by random interested parties who want to know more. It feels like the Kia really is making a dent in the wider buying public's conscience, rather than simply intriguing the electric-car enthusiasts.
On a non-electric, but equally critical, note, I also have a big dog and a two-year-old daughter, so I need a big boot and a durable interior if the Kia is to stand the test of many months of muddy boots and paws.
So there's the crux of it: how much will the range vary, and can we improve it just by looking after the battery carefully? How does the public charging infrastructure stand up to regular long motorway trips? And is this a good family car?
After all, no matter how far it goes, if it makes your kid sick and the dog miserable (or vice versa), no amount of saving the planet or our money will be worth it.
Finally, while the Kia e-Niro already feels like a flat-out game-changer, it still needs to justify its cost. And you can get spectacular diesel or petrol family cars for the same price, not least of which is the Skoda Kodiaq.
*Insurance quote from AA (0800 107 0680) for a 42-year-old in Banbury, Oxon, with three points.