Vauxhall Mokka-e vs Kia e-Niro
The Vauxhall Mokka-e is a small electric SUV with concept-car style, but does it have the substance to beat the Kia e-Niro?
In many ways, electric cars are just better than petrol or diesel alternatives. They're smoother, quieter and easier to drive, and although some buyers won't find the range or charging infrastructure adequate just yet, both of these factors are improving by the day.
EV fans aspire to own a Tesla or a Porsche Taycan, but some would argue that cheaper EVs don't have the style to make them desirable. However, the Vauxhall Mokka-e is aiming to redress the balance. It has concept-car looks that single it out as something exciting and modern, and its crossover body is about as on-trend as it could possibly get. What's more, there are no obvious clues to its zero-emission drive system.
Its challenger here takes a more subdued approach to its design. The Kia e-Niro is one of the best affordable EVs on sale, and here we're trying it in facelifted form, with its smallest battery that makes it even more accessible on price.
So the question is, does the Mokka's style come at the expense of ability? Or does the e-Niro prove that putting glamour to one side results in a more complete package?
Vauxhall Mokka-e
| | |
| --- | --- |
| Model: | Vauxhall Mokka-e 50kWh EV Elite Nav Premium |
| Price:  | £31,200 |
| Powertrain:  | 50kWh battery, single motor, 134bhp  |
| 0-60mph:  | 8.7 seconds |
| Test economy:  | 3.9 miles/kWh  |
| CO2: | 0g/km   |
| Annual road tax:  | £0 |
This is the second-generation Vauxhall Mokka, but it shares little more than its name with its predecessor. The all-electric Mokka-e starts from £29,340, and the Elite Nav Premium tested here costs £31,200. The only optional extra fitted to this test car is the eye-catching Mamba Green metallic paint finish, which adds a further £650.
More reviews
Car group tests
In-depth reviews
Long-term tests
Road tests
Design & engineering
The Mokka follows on from the Corsa supermini and Vivaro van to become the third model in the Vauxhall line-up to be offered with a fully electric powertrain. As with the Corsa, the firm's compact SUV aims to give buyers as much choice as possible, because the Mokka-e is sold alongside petrol and diesel variants.
The Mokka-e's motor, battery pack and platform are all familiar, because it uses a variation of the e-CMP platform found under the Corsa, as well as the Peugeot e-208/e-2008, the Citroen e-C4, and DS 3 Crossback E-Tense. As with those models, there's a 134bhp electric motor driving the front wheels, and a 50kWh battery is located under the floor and between the front and rear axles.
Compared with its predecessor, the new Mokka has shrunk. At 4,151mm long and 1,531mm tall, it's 129mm shorter and 115mm lower than the first-generation car, although at 1,791mm wide (with the door mirrors folded), it's 16mm wider.
Inside, the Mokka has moved into the digital age with two large, high-resolution displays that are housed neatly within a wide, sweeping dash panel. It looks much more modern than the e-Niro's rather dour interior, although we're not convinced that the Vauxhall's large expanses of piano-black plastic trim will stand up very well to a few years of family life. Still, it's easy to get comfortable, and the driving position feels a little more sporty than the Kia's perched seating position.
Driving
There's very little to separate these two cars in terms of driving dynamics, with neither really offering something truly outstanding in any one area. However, the Vauxhall is marginally more fun to drive. It's also very slightly more refined than the Kia, similarly comfortable at speed, and its smaller overall size and tighter turning circle mean it's a little easier to drive in town. It's also worth noting that, compared with the petrol-powered Mokka, the extra mass of the batteries mounted low within the car helps to deliver a more settled ride.
Partnership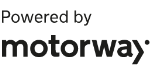 Need to sell your car?
Find your best offer from over 5,000+ dealers. It's that easy.
Despite the Vauxhall and the Kia sharing the same power output, the Mokka-e is quicker over the 0-60mph sprint – 8.7 seconds versus 9.5 seconds. To achieve that figure in the Vauxhall, you must be in Sport mode; it's only in this setting where the driver is able to access the electric motor's full 134bhp and 260Nm of torque. Sport mode also makes the throttle more responsive, although it does come at the expense of predicted range. Eco mode performs the opposite function by softening acceleration and reducing power to boost range. In everyday driving, Normal mode is perfectly fine.
Practicality
One of the benefits of designing a platform with electrification in mind is that the Mokka-e's cabin and boot remain almost unchanged when compared with the combustion-engined versions. We say almost, because the main boot capacity figure has dropped from 350 litres in the petrol model to 310 litres here. In reality, what's lost is the underfloor storage space, while the rear bench still folds flat. Unlike some electric vehicles, neither of these cars has a front boot.
Since it's a physically smaller car than the e-Niro (it's 224mm shorter and 29mm lower), it's unfair to expect the Mokka-e to be as spacious inside, in much the same way that it'd be unfair to expect the Kia to squeeze into a parking spot as small.
Headroom isn't far off its Korean rival's, but otherwise the Vauxhall feels much more cramped in the back – both in terms of kneeroom and for shoulder space when three people are on board.
Interior storage is fairly well thought out, with the exception of a tiny glovebox. The door bins are decent, there are a couple of cup-holders in the centre console, and a small covered cubby between the front seats to keep trinkets out of sight.
Ownership
The Mokka has yet to be assessed by safety body Euro NCAP. However, it's closely related to the Peugeot 2008, which scored five stars in 2019 when equipped with its full suite of driver-assistance and collision-avoidance tech, and four stars without them.
The Niro also achieved the same four/five-star ratings depending on the driver-assist systems it featured, when it was tested in 2016. The Vauxhall features six airbags throughout its range, while the Kia gets a seventh airbag to protect the driver's knees.
Running costs
As with most electric vehicles, the Mokka-e comes into its own for running costs. A low Benefit-in-Kind rate of one per cent means that a higher-rate company car taxpayer will only pay £138 per year.
Likewise, those recharging their car at home at a cost of 13p per kilowatt hour can expect to pay around £667 for every 20,000 miles driven. For reference, we calculated that the 1.2-litre petrol Mokka would cost £2,944 to refuel over the same distance.
However, the e-Niro is cheaper still. Exceptional electrical efficiency means that its home charging costs total £542 for the same distance. Its BiK cost undercuts the Mokka-e too, but only by £6.90.
Testers' notes: "The Mokka is the first Vauxhall to use the striking Vizor front end – a look derived from the GT X experimental concept revealed in 2018."
Kia e-Niro
| | |
| --- | --- |
| Model: | Kia e-Niro 39kWh 2 |
| Price:  | £30,345 |
| Powertrain:  | 39kWh battery, single motor, 134bhp |
| 0-60mph:  | 9.5 seconds |
| Test economy:  | 4.8 miles/kWh |
| CO2: | 0g/km   |
| Annual road tax:  | £0 |
The Kia e-Niro has long been an Auto Express favourite; it scooped our Affordable Electric Car of the Year award back at the 2019 New Car Awards. This latest variant comes with a smaller battery than the rest of the range to make it more affordable – but does it offer enough to compete with the Mokka-e? Here, it's priced from £30,345, with no optional extras.
Design & engineering
The Kia Niro made its debut back in 2016 as a petrol-electric hybrid to rival the Toyota Prius. Two years later a plug-in hybrid version followed, while hot on the heels of that came the fully electric e-Niro, promising a 282-mile range on the official WLTP testing cycle.
That model, powered by a 201bhp motor and fitted with a 64kWh battery, is the staple of the e-Niro line-up, but Kia introduced a lower-spec version earlier this year with a less potent 134bhp electric motor and a smaller 39kWh battery, and this is what we're testing here.
A facelift for the e-Niro last year introduced a very subtle exterior restyle, limited to little more than tweaked lighting and bumper profiles. The changes inside were more significant, with a revised dashboard layout ,which can accommodate a larger infotainment system. It looks neater and fresher than what came before, although it still appears a little underwhelming compared with the Mokka's layout.
The rotary drive selector works well, though, and the Kia has a slightly higher driving position than the Vauxhall, which will suit some drivers better. The steering wheel offers a wide range of adjustment, too, so it should be easy for drivers of all sizes to get comfortable.
On many new cars we've questioned the benefit of moving the heating and ventilation controls to a touchscreen, so it's pleasing to see that both the e-Niro and the Mokka-e stick with simple, physical controls in a separate console.
Driving
Out on the road, the e-Niro is a very easy car to drive. The controls are all smooth and light, the handling secure and predictable, and overall visibility is great – a glance over the shoulder gives a better view of what's going on behind you than in the Mokka.
The Kia doesn't quite match the Vauxhall in a few other key areas, though. The e-Niro's low-speed ride across small imperfections is a little bit more fidgety, and it isn't quite as refined at higher speeds either.
The electric motor boasts a hefty 395Nm of torque – a big advantage over the Mokka-e's 260Nm – and in both cases that maximum is available from the instant you push the throttle. The Kia's extra muscle means that it's more keen to jump away from the line, but from there the performance tails off more than in the Mokka-e.
Steering wheel-mounted paddles allow the driver to adjust the rate of brake regeneration on the fly. There are five settings to choose from; '0' delivers free-wheel coasting, while at the other extreme '4' provides deceleration that's strong enough to engage in one-pedal driving. By contrast, the Mokka-e has just two settings; the stronger of the two is accessed by pressing the 'B' button beside the gear selector.
Practicality
If passenger and storage space are high priorities, then the e-Niro is the car to choose. It offers a lot of space for its size, and rear legroom is particularly impressive, while headroom is more than good enough for tall adults.
At 451 litres, the boot is comfortably larger than the Vauxhall's 310-litre load bay. Fold the rear seats down, and this expands to 1,405 litres – 345 litres more than its rival. The boot opening is wide and square, and when carrying taller items, the e-Niro's retractable boot cover is easier to store out of the way than the Mokka-e's parcel shelf. The Kia also has a small space under the boot to store the charging cables, while the Mokka has a false floor panel.
The Kia's interior storage impresses, too. There's a huge central storage bin, cup-holders beneath a sliding cover, a shelf that's perfect for smartphones (USB sockets are positioned below), and another deep tray below the gear selector.
One downside of these two models, and a similar complaint with other small EVs, is that neither is capable of towing.
Ownership
One of Kia's greatest draws for buyers is its warranty. The fact that the firm will offer seven-years of cover over 100,000 miles speaks volumes for the confidence in its products – and it's backed up by our Driver Power survey results.
Based on the results across its entire range, Kia finished second in our manufacturer survey – only Lexus scored better. Even on the rare occasion where owners need to visit a dealer, the story remains positive; Kia finished seventh best here. By contrast, Vauxhall came a lowly 29th for its range, although a 10th-place result for dealers is pretty good for a mainstream, high-volume brand.
Running costs
While the ability to use electricity efficiently takes a back seat to overall range at the moment, it's clear that Kia is able to go further on each unit of energy. The e-Niro achieved a brilliant 4.8 miles per kWh on test. This was enough for an estimated range of 187 miles – seven miles more than the official WLTP claim.
This, however, shows the benefit of where an EV is driven. We spent more time driving the e-Niro in town, so used less energy than we did in the Mokka-e, which effectively evened out their predicted ranges. Take nothing away from Kia, though – it's further proof that it builds some of the most efficient EVs on the market.
Testers' notes: "If you're not taken by the e-Niro's looks, then Kia does offer the striking Soul EV. It's largely the same to drive, but packs its tech into a quirkier package."
Verdict
First place: Vauxhall Mokka-e
We were unconvinced by the petrol-powered Mokka on our recent encounter, but the electric version is a more desirable, better-polished product. It's keenly priced when compared with the e-Niro and other rivals, it's relaxing to drive and comes well equipped. While looks are subjective, it's hard not to argue that the Mokka-e is the more desirable car too. A narrow but deserved win.
Second place: Kia e-Niro
The e-Niro comes second here because the entry-level battery and trim don't really show the car in its best light. While it's a fairly practical EV and excellent efficiency means that its real-world range is similar to the Mokka-e's, it's not as good to drive, while the monthly payments through a typical PCP deal are higher. Stretch to the bigger battery model for great real-world range.
Other options for similar money...
New: Audi Q3
Model: Audi Q3 35 TFSI Sport
Price: £31,690
Powertrain: 1.5-litre petrol, 148bhp
Forego electrification, and the Q3 offers a premium take on the compact SUV formula. A base 35 TFSI petrol has the measure of the EVs' performance, and Sport trim is well equipped, with 18-inch wheels, LED headlights and sports front seats.
Used: Tesla Model S
Model: Tesla Model S 75D
Price: £31,000
Powertrain: Dual motor, 415bhp
Dip into the used market, and it's possible to get into Tesla ownership for the same price as these EVs. We found a 16-plate, 75D model, good for a real-world range of 230 miles and a rapid 0-62mph time of 4.2 seconds, available for just over £31,000.
Figures
| | | |
| --- | --- | --- |
|   | Vauxhall Mokka-e 50kWh EV Elite Nav Premium | Kia e-Niro 39kWh 2 |
| On the road price/total as tested | £31,200/£31,850 | £30,345/£30,345 |
| Residual value (after 3yrs/36,000) | £15,519/49.74% | £16,838/55.49% |
| Depreciation | £15,681 | £13,507 |
| Annual tax liability std/higher rate | £69/£138 | £66/£131 |
| Annual elec. cost (12k/20k miles) | £400/£667 | £325/£542 |
| Ins. group/quote/road tax cost | 22/£443/£0 | 20/£421/£0 |
| Servicing costs | £19 per month (3 yrs) | £259 (3 years) |
|   |   |   |
| Length/wheelbase | 4,151/2,561mm | 4,375/2,700mm |
| Height/width | 1,531/1,791mm | 1,560/1,805mm |
| Powertrain | E-motor/li-ion battery | E-motor/li-ion battery |
| Peak power | 134bhp | 134bhp |
| Peak torque | 260Nm | 395Nm |
| Transmission | Single-speed/fwd | Single-speed/fwd |
| Battery capacity/usable | 50/45 kWh | 39.2/39 kWh |
| Boot capacity (seats up/down) | 310/1,060 litres | 451/1,405 litres |
| Kerbweight | 1,598kg | 1,667kg |
| Turning circle | 10.4 metres | 10.6 metres |
| Basic warranty/recovery | 3yrs (60k miles)/8yrs | 7yrs (100k miles)/3yrs |
| Driver Power manufacturer/dealer pos | 29th/10th | 2nd/7th |
| NCAP: Adult/child/ped./assist/stars | N/A | 91/80/70/81/5 ('16) |
|   |   |   |
| 0-60mph/top speed | 8.7 secs/93mph | 9.5 secs/96mph |
| AE economy (miles/kWh)/range | 3.9/176 miles | 4.8/187 miles |
| Claimed range (WLTP) | 201 miles | 180 miles |
| Charging capability | 7.2/100kW | 7.2/50kW/100kW |
| Charging time | 7h 15m/31m* | 6h 10m/57m+/54m+ |
| Actual/claimed CO2/tax bracket | 0/0g/km/1% | 0/0g/km/1% |
|   |   |   |
| Airbags/Isofix/park sensors/camera | Six/yes/yes/yes | Seven/yes/rear/yes |
| Auto/lane keep/blind spot/AEB | Yes/yes/yes/yes | Yes/yes/no/yes |
| Climate control/cruise control | Yes/yes | Yes/adaptive |
| Leather/heated seats | No/yes | Part/no |
| Metallic paint/LED headlights | £0-£650/yes | £595^/no |
| Keyless entry/power tailgate | Yes/no | Yes/no |
| Sat-nav/digital dashboard | Yes/yes | No/no |
| DAB radio/connectivity | Yes/yes | Yes/yes |
| Wireless charge/CarPlay/Android Auto | £150/yes/yes | No/yes/yes |