Toyota RAV4 vs Kia Sorento
The Toyota RAV4 has been one of the best family SUVs of the past 25 years - so can the new Kia Sportage mount a challenge?
SUVs get a bit of a bad rep when it comes to the environment. To many casual observers, they're seen as big, heavy brutes that burn through petrol for the sake of status. But they often serve a practical purpose for those with larger families, or who need to load child seats and dogs; here, a higher-riding, spacious vehicle becomes a near-necessity. 
As we'll see, the inefficiency argument will often be proven to be a flawed one, too. Some models have gone fully electric, while others combine a plug-in battery with a combustion engine, giving the flexibility of regular pump fuel with the option of zero-emission driving in urban areas, and enough range to cover the daily distances driven by the average car buyer.
We have two of the newest examples of that PHEV SUV breed here. The Toyota RAV4 is one of the most famous names in this segment, and for its fifth iteration it is offered with plug-in tech for the first time.
Kia's Sorento has one key advantage over the RAV4: it has space for seven seats within that striking body. For many people, that feature alone might prove to be a deal-maker in itself, but is it enough to carry the Korean car to victory overall?
Toyota RAV4
| | |
| --- | --- |
| Model: | Toyota RAV4 Plug-in Hybrid Dynamic Premium AWD-i |
| Price: | £50,895 |
| Engine: | 2.5-litre 4cyl plus e-motors, 302bhp |
| 0-62mph: | 6.0 seconds |
| Test economy: | 61.4mpg/13.5mpl |
| CO2: | 22g/km |
| Annual road tax: | £145 |
The RAV4 is one of the most recent additions to the plug-in hybrid segment, and bolsters an already fuel-efficient Toyota line-up. Prices for the new variant kick off from £46,495, while this Dynamic Premium model, complete with a panoramic glass roof and JBL sound system, brings the total list price to £50,895.
Design & engineering
The RAV4 can take credit for being one of the first "lifestyle" SUVs when it was launched in the mid-nineties. Since then, it has always presented itself with a very distinctive style that is matched with Toyota's legendary reliability. While the previous iteration was also offered with hybrid power, this is the first version of the RAV4 to be offered with plug-in hybrid technology. 
The electrical system is slightly more complex than the Sorento's. The combustion element is a 2.5-litre naturally aspirated petrol engine, which on its own makes 182bhp and 227Nm of torque. This is backed up by two electric motors; a rear-mounted motor adds 54bhp and 121Nm, while a second motor up front provides an even more significant boost. Its 180bhp and 270Nm in effect outgun the petrol unit. 
Not all of these elements produce their peak power at identical points, however, so the overall result is 302bhp. That's still 41bhp more than the Kia offers, though, and significantly more torque. 
Perhaps most noteworthy is that the RAV4 also weighs 189kg less, partly a result of the Japanese manufacturer making use of its TNGA architecture. These underpinnings, which in more compact applications form the basis of the Corolla, Prius and even the latest Yaris, were designed with hybrid systems in mind from the very outset.
Inside, the RAV4's cabin might lack the drama of the SUV's exterior, but build quality is excellent. Aside from the infotainment controls – which we'll get on to later – most of the Toyota's switchgear feels sturdy, and visibility is aided by a high driving position.
Partnership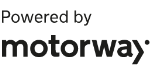 Need to sell your car?
Find your best offer from over 5,000+ dealers. It's that easy.
Driving
The result of those engine statistics is that Toyota is significantly quicker than the Kia on paper – and feels it in the real world. The RAV4 dispatches the benchmark 0-62mph sprint in a hot hatchback-like six seconds, which is 2.4 seconds less than the Sorento's time. 
While some plug-in hybrid cars feel sluggish when in electric mode, this system feels as sprightly as many regular EVs. It will easily keep up with the flow of traffic right up to motorway speeds and tops out at 84mph running on electricity alone. 
It's quiet and smooth, too. When the engine does kick into life, it only sounds a little unpleasant under hard acceleration, but there's so much torque available that those occasions are rare.
Indeed, it's the way the Japanese machine rides and handles that impresses the most. It's sure-footed and predictable through the turns, grip is great, and the light and precise steering means that the car feels more agile than you might expect. In fact, it doesn't feel significantly heavier than the standard RAV4 model. It's refined, too; ride comfort is smoother than the Kia, and it remains comfortable and stable at speed.
Practicality
Although the RAV4 has two seats fewer than the Sorento, the Toyota's five occupants fit will find the space more than accommodating enough. It isn't quite a match for its Korean rival – there's a tiny bit less rear headroom, and the centre rear passenger has to deal with a slightly larger hump in the floor – but it's still spacious.
When it comes to storage, it's a similar story: very good, but not quite as much as the Sorento. Door bins are a little tighter, the central bin behind a couple of cupholders is big, but smaller than the Kia's, and ahead of the gear selector there is a decent smartphone shelf. There's an additional shelf above the glove compartment, too, although we'd be worried that the Toyota's strong acceleration might be enough to throw certain items off their perch.
Two more disadvantages can be found at the back. Rear seats up or down (520 litres and 1,604 litres respectively), the Kia beats it for storage. That even extends to the fact that while the Toyota is offered with a tyre repair kit, the Sorento gets a space-saver spare. But the RAV4's boot has a three-pin plug, which is great for powering accessories.
Ownership
On the off chance that either of these cars goes wrong, there should be more than enough cover for buyers. Toyota has always offered a strong warranty throughout its range, but until now, it was beaten by Kia's seven-year/100,000 mile cover. 
Yet Toyota has recently introduced its 'Relax' cover, which in effect offers up to 10 years and 100,000 miles of warranty protection. The first three years are standard, and from then on you get an extra 12 months with every annual service that is carried out at an official Toyota service centre.
Both cars achieved a five-star rating in the Euro NCAP crash tests, and standard safety kit for both is generous: the RAV4 has forward collision warning with night-time detection of cyclists and pedestrians, blind-spot monitoring and trailer stability assist, while the Kia is available with adaptive cruise control with steering assist.
Running costs
Despite the RAV4's strong performance, the fact that it uses a larger battery – and the greater electric-only range that brings – means it also delivers lower CO2 emissions than the Kia. That brings benefits to company-car users; the RAV4 is in the 11 per cent tax bracket, so drivers on higher-rate salaries will pay £1,424 per year in Benefit-in-Kind; that's £564 less than the Sorento.
Testers' notes
"The RAV4 makes an artificial noise to warn pedestrians of its movements in electric mode, but it's very loud and sounds a little like worn brake pads grinding against discs; it's very irritating."
Kia Sorento
| | |
| --- | --- |
| Model: | Kia Sorento 2 1.6 PHEV T-GDi AWD |
| Price: | £45,245 |
| Engine: | 1.6-litre 4cyl plus e-motor, 261bhp |
| 0-62mph: | 8.4 seconds |
| Test economy: | 43.1mpg/9.5mpl |
| CO2: | 38g/km |
| Annual road tax: | £145 |
When it's powered by hybrid or conventional diesel powerplants, the Kia Sorento is one of our favourite large SUVs on sale today. Now it's time to see if it's as convincing with plug-in power. Here, we're testing it in the entry-level 2 trim, which after the £660 optional premium paint is added, comes to a total of £45,245. That's cheaper than the Toyota on test, but to get a Sorento that either matches (or slightly exceeds) the RAV4's kit levels, the 3 and 4 trims cost £49,145 and £53,495 respectively.
Design & engineering
The Sorento has been a mainstay in the UK's large SUV class since 2002, and while previous versions of the Korean car have presented themselves in a smart but understated manner, this fourth-generation model has seen Kia's design team show just a little more flair. 
The bold look is inspired by the US-market Telluride SUV, and there's certainly more than a hint of American flavour to the broad-shouldered looks; the wide front grille and bold tail-lights are among the first details to catch the eye. The Kia might be distinctive, but it's less likely to challenge buyers' tastes to the same extent as the Toyota. 
Under the skin, the Sorento shares its N3 platform with sister company Hyundai's Santa Fe; this architecture can accommodate full-combustion, hybrid or plug-in hybrid powertrains. The PHEV model tested here not only offers buyers the potential for the smallest fuel bills, but also the most power in the line-up. It combines a 1.6-litre turbocharged petrol engine with a 90bhp electric motor, to deliver a total output of 261bhp.
Electrical energy is stored within a 13.8kWh lithium-ion battery that's positioned under the cabin. Charging through a 3.3kW home charging wallbox takes three hours and 25 minutes.
The cabin design is much like the rest of the Sorento line-up, and it's easy to get a comfortable driving position, particularly because the steering wheel offers a greater range of adjustment than the Toyota's. The contemporary dashboard layout is logically arranged, although while the build quality impresses, it still doesn't seem quite as robust as the Toyota's interior. 
Driving
Out on the road, the Sorento doesn't feel quite as convincing as its rival, either. Where the RAV4 seems stable and planted at speed, the Sorento feels a little more wayward, and you're more conscious of the constant steering adjustment that's needed to keep straight. For a car of this type, the handling is fine, but again, it just feels a little ponderous beside the Toyota. The turning circle is decent for a such a large car and the steering is light, so it's not as unwieldy around town as you might first think.
The 0-62mph time stands at 8.4 seconds; that's fine in isolation, but the Toyota is quicker. More of an issue is that the petrol unit sounds quite harsh when under load; fortunately it settles down at lower revs, so the Sorento remains fairly hushed at speed.
Left to electric power alone, the Sorento is smooth and quiet, although a little more lethargic than its rival here. With an official electric-only range of 35 miles, it offers 11 miles fewer than the Toyota.
Practicality
For some buyers, the sacrifices you make with the Kia's performance compared with the Toyota's will be compensated for by the usability that comes with an extra pair of rear seats. While the third row is a little bit of a squeeze for adults, it's perfectly fine for children, and they each have individual air vents to keep everybody comfortable. The back row also brings the added benefit of Isofix mounting points; combined with those in the middle bench, it offers owners the chance to install four child seats at once.
With the third row of seats folded down, the Sorento offers a 604-litre boot, which is 84 litres more than the RAV4. Space is minimal with all seven seats in place, but there's a van-like 1,988 litres of storage when the back two rows are folded away.
The extra seats bring one small compromise: unlike the Toyota, the Kia has no space under the boot floor to stow the charging cables. Otherwise, it's all very impressive. The storage bin between the seats is huge, as is the central cubby ahead of it, which can swallow several smartphones, and keep them connected with three USB ports. Rear door bins are a little tight, but cup-holders are plentiful. 
Ownership
Peace of mind is almost guaranteed whether you choose to own either a Kia or a Toyota, with both manufacturers scoring exceptionally well in the latest 2021 Driver Power customer satisfaction survey. 
Of the 29 brands included, Toyota scooped fifth place, and Kia took second; only Porsche was rated more highly. The latest dealer scores available are from 2020, and are just as impressive for both firms. Toyota's network was ranked third out of the 25 brands, and Kia's dealers achieved seventh overall.
Running costs
It's very difficult to read into the fuel consumption figures of these two cars, because different uses and charging regimes will throw up vastly different numbers. 
While the Sorento achieved 43.1mpg during our time (with occasional charging and many motorway miles), more disciplined use of a plug with the Toyota meant that it achieved 61.4mpg, which is an impressive number for any large SUV.
In this particular trim, the Sorento holds its value slightly better than the Toyota: 55.1 per cent versus 53.9 per cent. However, all three trim levels for the Toyota fall within one per cent of that figure in either direction, while higher Sorento trim levels retain closer to 51 per cent of their original price. 
Testers' notes 
"Not many SUVs go without a start button these days, but this base model Sorento uses a key. Its position means that a keyring will likely brush against your leg while driving."
Verdict
First place: Toyota RAV4 
Small concessions to practicality aside, the Toyota is a deserved winner. It's better to drive, significantly faster and more convincing when operating in full-EV mode; in particular its range is greater. Lower emissions mean it's cheaper for company-car users and, like the Kia, it has strong customer-satisfaction ratings. It's expensive to buy initially, but otherwise it's an excellent SUV.  
Second place: Kia Sorento
The Sorento is a stylish and practical SUV that has a huge warranty, but this plug-in hybrid model is its least convincing variant. It's much more expensive than other models in its range, and against its rival here, it can't live with its performance or electric credentials. It's by no means a poor effort, but unless you must have seven seats, the RAV4 is the better option. 
Also consider...
New Land Rover Discovery Sport
Model: Land Rover Disco Sport R-Dynamic SE P300e 
Price: £49,335 
Engine: 1.5-litre 3cyl, 305bhp
Packing a 15kWh battery pack into the Discovery Sport's SUV body wasn't easy, but the result is a practical alternative to our rivals here. It offers Land Rover's 4x4 ability - and now up to 43 miles of that off-roading can be done on electric power alone. It's five-seat only, though.
Used Volvo XC90
Model: Volvo XC90 T8 Inscription Pro
Price: £49,995 (2018) 
Engine: 2.0-litre 4cyl, 385bhp
If you're willing to dip into the used market, then the XC90 T8 PHEV might be the perfect alternative to both of these challengers. Its power and performance are a match for the Toyota's, and it combines that with the Kia's seven-seat practicality.
Figures
| | | |
| --- | --- | --- |
|   | Toyota RAV4 2.5 PHEV AWD-i Dynamic Premium | Kia Sorento 1.6 PHEV T-GDi AWD 2 |
| On the road price/total as tested | £50,895/£50,895 | £45,245/£45,905 |
| Residual value (after 3yrs/36,000) | £27,448/53.9% | £24,939/55.1% |
| Depreciation | £23,447 | £20,306 |
| Annual tax liability std./higher rate | £712/£1,423 | £994/£1,988 |
| Annual fuel cost (12k/20k miles) | £1,202/£2,003 | £1,713/£2,854 |
| Insurance group/VED | 35/£145 | 32/£145 |
| Cost of 1st/2nd/3rd service | £720 (3 years) | £749 (3 years) |
| Length/wheelbase | 4,600/2,690mm | 4,810/2,815mm |
| Height/width | 1,690/1,855mm | 1,695/1,900mm |
| Engine | 4cyl in-line/2,487cc | 4cyl in-line/1,598cc |
| Peak power/revs | 302/6,000 bhp/rpm | 261/5,500 bhp/rpm |
| Peak torque/revs | 227+291/N/A/ Nm/rpm | 350/1,500 Nm/rpm |
| Transmission | CVT auto/4WD | Six-speed auto/4WD |
| Fuel tank capacity/spare wheel | 55 litres/repair kit | 47 litres/yes |
| Boot capacity (7/5/2-seat modes) | N/A/520/1,604 litres | 175/604/1,988 litres |
| Kerbweight/payload/towing weight | 1,910/600/1,500kg | 2,099/581/1,500kg |
| Turning circle | 12.2 metres | 11.6 metres |
| Basic warranty (miles)/recovery | 10 yrs (100,000)/1 yr | 7 yrs (100,000)/1 yr  |
| Driver Power manufacturer/dealer pos. | 5th/3rd | 2nd/7th |
| NCAP: Adult/child/ped./assist/stars | 93/87/85/77/5 (2019) | 82/85/63/87/5 (2020) |
| 0-62mph/top speed | 6.0 secs/112mph | 8.4 secs/119mph |
| Auto Express econ. (mpg/mpl)/range | 61.4/13.5/743 miles | 43.1/9.5/446 miles |
| WLTP combined | 282.5mpg | 176.6mpg |
| WLTP combined | 62.1mpl | 38.8mpl |
| Actual/claimed CO2/tax bracket | 106/22g/km/7% | 151/38g/km/11% |
| Airbags/Isofix/parking sensors/cam. | Seven/yes/F&R/yes | Six/yes/F&R/yes |
| Auto box/lane-keep/blindspot/AEB | Yes/yes/yes/yes | Yes/yes/no/yes |
| Clim./cruise ctrl/leather/heated seats | Yes/adaptive/yes/F&R | Yes/adaptive/no/F |
| Met paint/LEDs/keyless/pwr tailgate | Yes/yes/yes/yes | £660/yes/no/no |
| Nav/digi dash/DAB/connected services | Yes/part/yes/yes | No/no/yes/no |
| Wireless charge/CarPlay/Android Auto | Yes/yes/yes | No/yes/yes |