Nissan X-Trail vs Kia Sorento: 2023 twin test
Nissan's latest X-Trail aims to be the perfect solution for families who need a seven-seat SUV. We pitch it against the Kia Sorento
Sometimes, five seats simply aren't enough. Maybe you've got a growing family and three rear seats just won't do, or maybe your children have suddenly become unimaginably popular; having the space for seven just makes allowances for any situation.
The Nissan X-Trail is a car that offers that level of versatility. New for 2023, the fourth-generation model comes with the provision for seven people – or five and a big boot – but beyond that, Nissan has thrown all of its powertrain know-how at the line-up, which includes a clever new hybrid system. This promises to make this seven-seater not too thirsty on the school run. 
The Kia Sorento follows a similar formula: seven seats, plenty of cabin space and a mix of petrol and electric power. In other words, it's the SUV that the Nissan needs to beat. The Auto Express Real-World Road Test will find the winner.
| | | |
| --- | --- | --- |
|   | Nissan X-Trail e-Power e-4orce Tekna | Kia Sorento HEV Edition |
| Price: | £45,485 | £50,995 |
| Powertrain: | 1.5-litre 3cyl turbo petrol hybrid, 2x e-motors, 210bhp | 1.6-litre 4cyl turbo petrol hybrid, 1x e-motor, 226bhp |
| 0-62mph: | 7.0 seconds | 9.0 seconds |
| Test efficiency: | 42.5mpg/9.3mpl | 39.5mpg/8.7mpl |
| CO2: | 145g/km | 168g/km |
| Annual VED: | £520 | £520 |
Nissan X-Trail
Over its four generations, the X-Trail has transformed from a rugged 4x4 into a slick, contemporary SUV that boasts some of the most intriguing technology in its class. In high-spec Tekna trim, this range-topping hybrid and the addition of a third row of seats lifts the price to £45,485.
Tech highlights 
While the body looks new, under the skin the latest X-Trail rides on an adapted version of the platform used by its predecessor, the Mk3 X-Trail. At 2,706mm, the wheelbase is within a millimetre of the car it replaces, and there's only a negligible difference in the overall length, too. 
The key update for the fourth-generation car comes from the powertrain. The model we have here combines a 1.5-litre turbocharged petrol engine with two electric motors – 201bhp at the front, 134bhp at the rear – but the combustion element doesn't drive the car's wheels directly. Instead, it charges a 2.1kWh battery, which in turn provides energy to the motors. 
This, says Nissan, means that the X-Trail offers a level of response more like a fully electric vehicle. It also means that, if you choose to make the most of the four driven wheels, it can control slip on loose surfaces much more quickly and precisely than a standard four-wheel drive system. The two electric motors never offer their maximum ratings at the same time, so the combined result is 210bhp.
Safety: The X-Trail was assessed by Euro NCAP in 2021, and it achieved a maximum five-star rating. All but the vulnerable road users category were marked at 90 per cent or higher – an excellent result, with its safety-assist tech receiving a score of 95 per cent. Adaptive cruise control is standard on Tekna trim, along with a highway-assist system that can steer between lanes for short periods.
On the road
The Nissan builds on the comfortable, relaxing road manners of its predecessor, but it's the hybrid powertrain that properly moves the game on, both in terms of refinement and performance.
Around town: That novel hybrid system really does give an EV driving experience. The X-Trail is an incredibly easy car to drive smoothly at low speeds, with the throttle pedal responding to inputs both cleanly and quickly. When the engine is idling to charge the battery, it can sound droney, but the rest of the time it isn't that intrusive. 
Partnership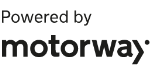 Need to sell your car?
Find your best offer from over 5,000+ dealers. It's that easy.
It's impressively frugal at these low speeds; we were achieving mid-40s mpg with a mix of urban and suburban driving. The basic controls are well calibrated, too. The brakes are easy to modulate, and the X-Trail can turn tighter than the Kia, so it feels surprisingly wieldy for a seven-seater. 
A & B-roads: The X-Trail handles quite keenly, too. The Nissan's steering is responsive and pleasingly weighted, the chassis feels quite neutral, there's a decent level of grip, and it gets through the corners without too much body roll. 
The X-Trail's ride can fidget a little over coarse surfaces, but it is fairly soft over larger bumps, which does mean that the Japanese SUV can't be rushed too much over twistier sections of road. 
Motorway: Getting up to motorway speeds is easy thanks to strong, linear acceleration; a 0-62mph time of seven seconds is two seconds faster than the Sorento's. The electric motors have a more audible high-pitched whine than in its Korean rival, and road noise is a little more pronounced than we expected, too. Another downside is over-the-shoulder visibility, which is compromised by the small rear side windows.
Ownership
Inside, the X-Trail takes much of its design inspiration from the Qashqai. Neat ergonomics above flamboyant style is the philosophy here; the major controls are neatly laid out, the stubby gear selector is easy to use and doesn't take up much space on the centre console, while the climate-control functions are adjusted through a series of chunky physical buttons and dials. 
Everything feels fairly well screwed together: touches such as the imitation leather that spreads across the top of the dash make it feel reasonably plush, but there are hard plastics to be found on the lower parts of the door panels. 
The driving position is high in the typical SUV style, but it isn't quite as commanding as the Sorento's. There's plenty of glass towards the front, but the C-pillars are quite thick and the rear side windows are small, so all-round visibility is a little compromised. But the X-Trail's parking camera has a sharp resolution and shows a wider angle than the Sorento's, and there are also kerb cameras to help you see the wheels when parking – helpful to avoid marking those alloy rims. 
As standard, Nissan offers a three-year warranty with a 60,000-mile limit on all X-Trails. There's also 12 months of breakdown cover from new. 
Storage: Family life will soon see cars such as this fill up with various items, and the Nissan has a reasonable amount of space to hold them. Beneath the floating centre console is a wide and long shelf, while more valuable items can be hidden in the closed cubby between the front seats. 
The smartphone charging shelf is big enough for the largest devices, but the glovebox isn't particularly roomy. On the plus side, the door bins are larger than the Kia's both front and rear, but they could benefit from some carpeted inserts to stop items ratting around. There are only two Isofix points, but the exposed bars are easy to reach.
Practicality
For most people, the X-Trail will be more than good enough at fitting the bill for a roomy, versatile SUV. But in this company, its rival has a slight edge when carrying luggage, and is more spacious with a full complement of seven people on board. 
Rear Space: Middle-row passengers will have little to complain about in the X-Trail. With the bench in its rearmost position, there's slightly more kneeroom than in the Kia, and mere millimetres more headroom, too. The centre seat is comfy enough, and folds down entirely to provide a huge armrest for the outer seats.
Boot: In terms of volume, the X-Trail's boot is smaller than the Kia's in five and seven-seat modes. It's large and square, though, which makes stacking items easy, although getting them on board in the first place is a little awkward thanks to a high load lip and a deep rear bumper.
What to buy?
Which engine and trim we'd choose
Engines: We're testing the top-spec 'e-Power' hybrid model. Below this sits a version using similar hybrid tech, but with 9bhp less and front instead of four-wheel drive, while the range kicks off with a mild-hybrid petrol that makes 161bhp.
Trim: Tekna trim is the third highest of four that can be paired with the e-Power hybrid. The most basic Acenta Premium has less kit but is £6,145 cheaper. 
Options: The Tekna is well equipped. Other than a Bose sound system and some colour choices, there's not much more to add to the standard spec.
Our choice: The e-Power system is great, but we'd pick the front-wheel-drive version.
Kia Sorento
The car you see in these images is a Kia Sorento in '3' trim, but a recent update to the line-up means that the only choice now is a new Edition model. When paired with the hybrid powertrain, the Sorento Edition is more expensive than the X-Trail, with prices starting at £50,995. However, as we'll find out later, the Korean SUV is very well equipped for the money.
Tech highlights 
As with the X-Trail, the Sorento we have on test uses a hybrid powertrain. It combines a 1.6-litre turbocharged petrol engine with an 86bhp electric motor that draws energy from a 1.49kWh battery (roughly three quarters the size of the Nissan's pack), which is stored under the front seats and is charged both through regenerative braking and the engine. 
The Kia's layout is more conventional, though, because the combustion engine frequently drives all four wheels directly, supplementing the electric motor and producing extra drive when stronger acceleration is needed. The engine works through a six-speed automatic gearbox.
The Kia's multi-link rear suspension is self-levelling, which is useful when towing or loading the car up with seven occupants and their luggage. 
At 4,810mm in length, the Sorento is 130mm longer than the Nissan. The Kia is also wider, but its roofline is very slightly lower than the X-Trail's.
Safety: The Sorento's NCAP test came in 2020, when a maximum five-star rating was awarded. One of the features that impressed us most is that Isofix points are mounted not only on the outer seats in the middle row, but also on both of the third-row seats, giving four child seat points in total. The Nissan's Isofix mounts are exposed and easier to access than the Kia's, though.
On the road
The Kia is a little larger and heavier than the X-Trail, and it feels it on the road. There's no disguising the fact that it's a big SUV.
Around town: That feeling starts at low speeds, where the Kia's hybrid powertrain immediately feels less enthusiastic than its rival's. The combustion engine needs to kick in more often, and when it does, it's noisier than the X-Trail's. 
The ride is firmer than the Nissan's, but our test car's high-profile tyres take the edge off the smaller bumps around town. The steering is light, which makes tight manoeuvres fairly simple.
A & B-roads: It's here where the Sorento feels the most adrift from its rival. The Kia is neat and tidy through corners, but it certainly feels lazy with it. The steering is slow, and the chassis feels nose-heavy. However, it always feels secure enough, and the level of grip is acceptable. 
Beyond those shortcomings, it's also a little less composed over bumps than the X-Trail, shifting the body from side to side on more undulating surfaces. 
Accelerate hard and the engine becomes rather rough and unpleasant. You hear the combustion noise more often here than in the Nissan, too, because the mix of a less-potent powertrain and a heavier body means that the throttle needs more attention if you want to make similar progress. 
Motorway: Wind noise is the overriding sensation once you get above 60mph. It's really quite intrusive, to the point where you don't notice that engine note any more. The Sorento is stable and secure, though. At higher speeds, the Kia runs the X-Trail very close for economy, although overall it falls just slightly behind, returning 39.5mpg to the Nissan's 42.5mpg.
Ownership
One area where Kia still sits at the forefront of the car industry is with its seven-year warranty. If you're purchasing from new and intend to hold on to the car for a long time, or you're the second or third owner, this extended period means that you'll be buying with great peace of mind. It's limited to 100,000 miles, so even if you cover long distances, you shouldn't have much to worry about.
Big SUVs such as this are more likely to be used for hitching up trailers and hauling loads, and both the Sorento and X-Trail are rated to haul a braked trailer weighing up to 1,650kg; that's enough to cope with most two to four-berth caravans.
Beside the Nissan's fairly conventional layout, the Kia's interior is a little more daring, with distinctive double-stacked air vents and more complex angles. Depending on your point of view, you might think it looks a little cluttered and fussy when compared with the X-Trail, and the plastics don't feel quite as plush. The large expanses of piano-black plastics look smart when the car is new, but tiny scratches will soon take off the shine. 
In-car storage is great, with a large central bin offering covered storage between the front seats. This sits just behind a pair of deep cup-holders.
Specifications: There are several equipment differences between the '3' trim level we have here and the new Edition trim that is now the only option in the line-up. The new model is more plush than the '3'; quilted leather upholstery is applied to the seats and the door panels, while the seats themselves are both heated and ventilated. 
A head-up display, a Bose sound system and a 360-degree parking camera feature, while the exterior gets a subtly different bumper design to the car we're testing, plus black door-mirror caps and privacy glass. Equipment levels are certainly high, but it's not drastically better kitted out than the Nissan, especially considering the price gap.
Practicality
The Sorento is the larger car, and that's most telling when it comes to boot space.
Rear Space: From the second row, the Kia is very slightly less roomy than the Nissan. Both are very spacious, though, and the sliding bench and reclining backrests allow those passengers to make the best possible compromise between boot space and their own comfort. 
Boot: Whether seven, five or just two seats are in place, the Kia has the bigger load space. In seven-seat mode 179 litres are available (slightly less than in an average city car and good enough for a couple of shopping bags), growing to a generous 608 litres with the third row folded flat; that's a significant 178 litres more than the Nissan in the same configuration. With the middle row dropped down, the Sorento's volume grows to a van-like 1,996 litres.  
What to buy?
Which engine and trim we'd choose
Engines: Unlike the Nissan, the Kia is also available with a diesel engine. It's not the smoothest motor, but its torquey, effortless power delivery feels better suited to a large SUV than the hybrid.
Trim: A recent restructure to the Sorento's trim line-up has slimmed the range down to just one Edition model.
Options: That Edition trim comes very well equipped; the only options are the paint colours, and even they are all free of charge. But it's a shame that there are only three to choose from, because the choice is limited to white, grey and black.
Our choice: There's just Edition trim offered, but we'd pair it with the CRDi diesel.
Results
Which car comes out on top? 
Winner: Nissan X-Trail
The Nissan X-Trail takes the win here, thanks in no small part to its excellent value for money. Whether you take finance or buy outright, the newcomer should be much cheaper to run than its rival from Kia over the course of three years. But look beyond the money and there are plenty more reasons to appreciate it. 
The X-Trail handles neatly, and its hybrid powertrain is smoother than the Sorento's. The cabin feels well put together, too. True, it's not without its flaws, but there's still enough here to see off the Kia.
| | |
| --- | --- |
| Pros | Cons |
| Smooth hybrid powertrain | Road noise |
| Competitive finance costs | Small third-row seats |
| Smart cabin | Inconsistent ride |
| Wieldy chassis |   |
Runner up: Kia Sorento
If you need an SUV that will be tasked with carrying seven people on a regular basis, then the Sorento is still the one to have. Rear-seat accommodation is excellent, and its abundance of Isofix points makes it a brilliant choice for young families. 
However, in most other areas, the new Nissan has surpassed the Kia. The Sorento can't quite match its rival's performance, refinement or economy, and it feels like a much bulkier car on the road. It's more expensive to run, too. 
| | |
| --- | --- |
| Pros | Cons |
| Spacious cabin | Stodgy handling |
| Slick infotainment | Rough petrol engine |
| Long warranty | Pricey finance payments |
Rivals and other options
The great debate
What the Auto Express test team would do…
Matt Robinson, deputy executive editor: "This pair of SUVs are loaded with tech and feel just a little bit posh, but if you don't care about those things and want to save a heap of cash, why not get a Dacia Jogger instead? It's got just as much space and is decent to drive – and it's even available as a hybrid."
John Mcllroy, deputy editor: "The Kia is a solid all-rounder, but the X-Trail has managed to highlight some of its key flaws. Combustion powertrains tend to be a Kia weak link, which is why we're really excited to see what the fully electric EV9 will offer buyers."
Dawn Grant, picture editor: "While the Nissan has impressed us in some areas, there's still a little room for improvement. Compared with the all-electric Ariya, the X-Trail's cabin design looks a little old fashioned and it can't quite match the level of finish of its stablemate, either."
Steve Fowler, editor-in-chief: "If you want genuine space for seven, then the used market is the way to go. We've already highlighted the Volvo XC90 for its spacious sixth and seventh seats, but a Land Rover Discovery is simply vast in the third row. If you'd prefer an EV, the Tesla Model X is practical, too."
Dean Gibson, senior test editor: "The seven-seat SUV has usurped the MPV as the all-purpose people mover, which is a shame for those who care more about practicality than style. Van-derived alternatives such as the Citroen Berlingo XL are very versatile, though."
What would you do? Let us know in the comments section below…
Specs and prices
| | | |
| --- | --- | --- |
|   | Nissan X-Trail Tekna e-POWER 4WD | Kia Sorento Edition HEV |
| Petrol or diesel? | Petrol | Petrol |
| MPG | 42.5 | 39.5 |
| Fuel price (£) | 1.47 | 1.47 |
| P11D value | £46,880 | £50,365 |
| Fill up | £81.29 | £99.02 |
| On the road price/total as tested | £45,485 / £46,060 | £50,995 / £50,995 |
| Residual value (after 3yrs/36,000) | £25,667 (56.4%) | £27,384 (53.7%) |
| Depreciation | £19,818 | £23,611 |
| Annual tax liability std/higher rate | £3,187.84 / £6,375.70 | £3,727.01 / £7,454 |
| Annual fuel cost (10k/20k miles) | £1,581 (£3,162) | £1,701 (£3,402) |
| Ins. group/quote/VED | 21 / £692 / £520 | 31 / £732 / £520 |
| Service costs (3 years) | £648 | £699 |
| Length/wheelbase | 4,680 / 2,706mm | 4,810 / 2,815mm |
| Height/width | 1,725 / 1,840mm | 1,700 / 1,900mm |
| Powertrain | 3 cyl in-line / 1,498cc / 2x e-motor | 4cyl-in / 1,598cc / e-motor |
| Peak power/revs | 210bhp / N/Arpm | 226bhp / 5,500rpm |
| Peak torque/revs | 525Nm / 2,400-4,400rpm | 350Nm / 1,500-4,500rpm |
| Transmission | Single-speed auto / 4wd | 6 spd auto / 4wd |
| Fuel tank capacity/spare wheel | 55 litres / repair kit | 67 litres / repair kit |
| Boot capacity (7/5/2 seats) | 120 / 485 / 1,298 litres | 179 / 608 / 1,996 litres |
| Kerbweight/payload/towing weight | 1,886 / 426 / 1,650kg | 2,006 / 604 / 1,650kg |
| Turning circle | 11.1m | 11.6m |
| Basic warranty/recovery | 3yrs (60,000 )/ 1yr | 7 yrs (100,000) / 1yr |
| Driver Power manufacturer position | 15th | 3rd |
| Euro NCAP: Adult/child/ped./assist/stars | 91/90/70/95/5 (2021) | 82/85/63/87/5 (2020) |
| 0-62mph/top speed | 7.0 secs / 111mph | 9.0 secs / 120mph |
| Auto Express economy/range | 42.5 / 514 | 39.5 / 582 |
| WLTP combined | 42.8mpg | 38.7mpg |
| WLTP combined | 9.4mpl | 8.5mpl |
| Actual/claimed CO2 | 154 /145g/km | 165 / 168g/km |
| Number of airbags/Isofix points | Seven/two | Seven/four |
| Parking sensors/camera | F&r/yes | F&r/yes |
| Lane-keep assist/blindspot/AEB | Yes/yes/yes | Yes/yes/yes |
| Climate control/adaptive cruise | Three-zone/yes | Three-zone/yes |
| Leather/heated seats/wheel | Synthetic/yes/yes | Yes/yes/yes |
| Metallic paint/LED lights | £575/yes | £0/yes |
| Keyless entry & go/powered tailgate | Yes/yes | Yes/yes |
| Sat-nav/digital dashboard/USBs | Yes/yes/four | Yes/yes/eight |
| Online services/wireless charging | Yes/yes | Yes/yes |
| Apple CarPlay/Android Auto | Yes/wireless | Yes/yes |
Now read more about the best 7-seater cars to buy...