Used Kia Sportage (Mk3, 2010-2016) review
A full used buyer's guide on the Kia Sportage covering the Sportage Mk3 that was on sale between 2010 and 2016
Verdict
We have always been big fans of the Sportage, especially after we ran a 1.7 CRDi for a year and 30,000 miles on our fleet. "The styling is spot-on, and the rest of the package won't disappoint," we said in our verdict. "If we could make improvements, we'd like to see sharper handling and slightly more performance, but that's it." Reviews on carbuyer.co.uk show the Sportage is generally a hit with owners, but some have suffered poor service from their Kia garage in the event of a problem. While the seven-year warranty is impressive, you need to establish how good your local dealer is before handing over any money – not that you're likely to encounter many reliability issues.
Kia had made huge progress in improving its image before the third-generation Sportage arrived, but this car really allowed the brand to turn the corner.
Showrooms and British roads were already awash with compact SUVs when the Sportage Mk3 appeared. Yet while many of them failed to stand out from the class crowd, the Kia's concept car styling still looks sharp today.
And it wasn't just a pretty face, because it was also priced keenly and came with an industry-leading seven-year warranty. The Sportage's success was assured, and seven years on it still makes an excellent used buy. 
History
The Sportage Mk3 reached showrooms at the end of 2010 with 1.6 or 2.0-litre petrol engines and 1.7 or 2.0 CRDi diesels. The smaller engines had front-wheel drive, while the 2.0-litre versions got four-wheel drive as standard and an optional automatic transmission.
At first there were three trim levels (1, 2 and 3, with 4WD models getting a KX prefix); by July 2012 there was an even more luxurious KX-4 edition, too.
A facelifted Sportage was introduced in February 2014, with extra equipment, more options and minor styling tweaks. The 1,200 limited-edition Axis models were released in July 2015. Offered with 1.6 GDi or 1.7 CRDi engines, these sat between the 2 and 3 trims. An all-new Mk4 Sportage was introduced in 2016. 
Which one should I buy?
How you plan to use a Sportage makes a big difference to what you should buy. Four-wheel-drive versions are thirsty but good for towing, the 1.6 GDi is fine for local trips and odd long drives, while the 1.7 CRDi has the best balance of economy and performance for everyday use.
All diesel Sportages have a DPF and five seats, while standard equipment includes alloy wheels, cruise control, air-con, powered windows, Bluetooth and a multifunction steering wheel.
2 trim adds reversing sensors, a glass roof and part-leather trim, and 3 brings full leather upholstery, heated seats front and rear, xenon headlights plus dual-zone climate control and 18-inch alloy wheels. The KX-4 model adds self-parking, plus a 181bhp 2.0 CRDi engine instead of the standard 134bhp unit. 
Alternatives to the Kia Sportage Mk3
The compact SUV market is overflowing with options. If value is key we'd steer you towards the Ford Kuga and Hyundai ix35, while the Toyota RAV4, Honda CR-V and Nissan Qashqai are all worth a look.
Partnership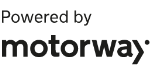 Need to sell your car?
Find your best offer from over 5,000+ dealers. It's that easy.
The Nissan is the only one available in seven-seat form, as the Qashqai +2, although this car is very much a 5+2.
If your budget allows you should look at the Audi Q3 and Q5, the BMW X3 and the Land Rover Freelander; they're all more special than the Kia, but can't match its value. Your shortlist should also contain the Mazda CX-5, Skoda Yeti and Volkswagen Tiguan, all of which offer efficient engines and decent dynamics, plus plenty of kit, too, in most cases. 
What to look for
Seating
Front seats can suffer tears along the sides of the base near the front, because of chafing from the seat frame. 
Power
Some 1.7 CRDi owners report a loss of power. A new fuel filter can fix this, but a more likely cause is low coolant level. 
Lights
The standard headlights are poor, so many owners upgrade the bulbs. Even the xenon items aren't great. 
Wheels
Corroded alloys aren't unusual and the car we ran suffered with them. The warranty should cover a fix, though.
Interior
Comfortable seating, plenty of space for five (in terms of both head and legroom) and decent-quality materials add up to an appealing cabin. While the design is by no means exciting, the dash is clearly laid out and the boot is usefully sized, too; it'll stow 564 litres with the rear seats in place, or 1,353 litres when they're folded. 
Running costs
Services are required every 20,000 miles or 12 months. Each is priced differently, but they basically alternate between minor and major. Costs range from £59 to £329, but you'll typically pay £60 to £200.
Engines are chain-driven, so there are no cambelts to change. Brake fluid needs renewing every 24 months and fresh coolant is required every decade or 120,000 miles. Air-con should be maintained every two or three years, at £79. Three and five-year service packs were available from new and are transferable with the car, so see if a prospective purchase has one. 
Recalls
Two recalls so far is a pretty good record. The first came in June 2013, because some Sportages made up to September 2011 had brake light switches with faulty contacts. This led to problems with the ESP, cruise control and gear selection in automatic cars.
The second recall, in May 2014, was for Sportages built from August 2011 to March 2012. The seatbelt pre-tensioners in these could fail during a crash. 
Driver Power owner satisfaction
The Sportage came 21st in our Driver Power 2017 used car satisfaction survey, beating the Mk1 Nissan Qashqai and the Mk3 Toyota RAV4, but not the Land Rover Freelander 2. Reliability, infotainment, safety and practicality were the best areas; running costs were the worst, with the engine and gearbox also marked down.