Lexus RZ 450e: long-term test review
Second report: hi-tech features make this one of the safest cars ever – but why are they so noisy?
Find your Lexus RZ
Offers from our trusted partners on this car and its predecessors...
Or are you looking to sell your car?
Advertisement
Verdict
With some of the beeps and noisier alerts turned down or off, the RZ is far more relaxing to drive. That ambience matches the comfort of the interior, which is packed with quality in both materials and finish. The RZ is also practical, and the range return is better than expected.
Mileage: 2,212 miles
Efficiency: 3.2miles/kWh
It's safety first, second and third with Lexus. After three months behind the wheel of our all-electric RZ long-termer, I still can't answer the £74,000 question: should I switch the tech on or off?
To be clear, the RZ is probably the safest car I've ever driven. It has so many clever features and alerts, you would have to be driving like a fool to cause an accident – or perhaps have switched it all off. There is such an abundance of icons that they don't even fit on one screen of the 14-inch infotainment system. The RZ has all the usual bells and whistles you might expect on a premium SUV: blind-spot monitor, lane-departure alerts, a pre-collision system and parking assist. 
Yet there's a lot more than that within the Lexus Safety Sense+ system. Front cross traffic stops me pulling out at junctions, if I've missed an approaching bike or vehicle. Safe-exit assist prevents me opening the door if a car, bicycle or pedestrian is passing. It's all very clever, and as a lapsed, now-occasional cyclist, I'm a fan.
More reviews
Car group tests
In-depth reviews
Road tests
The rear camera detection does the same at the back, alerting me if people or vehicles are passing behind the Lexus. It's ideal when leaving supermarket car park spaces.
The parking-assist sensor helps me avoid other cars while manoeuvring, thanks to a truly futuristic overhead display featuring a 'transparent' RZ. The 'support brake' tech stops me hitting anything, period. It kicks in with the force of an emergency stop. 
This sounds great, but there are downsides. All these alerts mean navigating tight spaces can be a noisy business, and if the autobrake kicks in, I can get stuck until it unlocks, allowing me to proceed at a snail's pace. The proactive driver assist puts the RZ in a virtual bubble. It can aid me in gently braking when approaching stationary traffic, but it can also brake quite hard when I'm calmly driving past cars parked at the side of the road. Living in London, this can be frequent and tiresome, because the RZ loses power when coasting and I need to accelerate again. 
Another gripe is the numerous warnings when I'm stuck in traffic. Getting too close to the vehicle in front elicits a loud noise. If I'm on a multi-lane road and the cars to the side are too close, yes, more warning sounds – and the same is true should I be first in the traffic-light queue with people crossing the road or even walking by. This driving experience is far from peaceful and relaxing.
Then there is the ever-watchful driver monitor. If I take my eyes off the road to fiddle with the touchscreen or speak with the grandkids in the back, it reprimands me for not looking ahead. It's right to do so, but in all honesty this can be like driving with a nervous elderly relative. Do this, don't do that, eyes on the road and check your mirror. All good advice – but on every single journey?
Partnership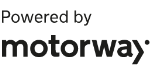 Need to sell your car?
Find your best offer from over 5,000+ dealers. It's that easy.
Obviously I can turn all the warnings off for some peace and quiet, although keeping them on, I feel comfortable in the knowledge that my family and I are very safe in this futuristic, expensive car. So with some trial and error, and watching online Lexus videos, I've been navigating the infotainment and turning down some volumes and switching off the occasional settings. It should make for more relaxing urban driving. 
Out of town, the Lexus has been fun. Surprisingly for a car that makes so much noise, it's virtually silent inside even at speed. Sport mode is quite rapid, and I've enjoyed driving back and forth on a regular 80-mile round trip to see my mother. The handling and suspension are great. I do get some sway when I drive over speed bumps or large potholes, but nothing major.
Most of my mileage to date has been urban 'dad taxi' lifts with my adult children and grandchildren. We travel at a gentle pace, and I switch to the paddleshifters on the steering column, which can reduce the level of regenerative braking. That way I can accelerate then coast along without the car slowing. I'm currently getting efficiency of 3.2 miles/kWh, which translates to 228 miles per charge of the 71.4kWh battery.
That's below the Lexus' claimed 252 miles, but the car is delivering what it says it will once charged up. Most of that top-up is done at home, often overnight through a home wallbox. I have the benefit of living on a narrow road where on-street parking is both legal and required, making charging simple despite my lack of driveway. I've planned a couple of long trips in October, so I'll be able to report back on fast-charger timings and the RZ's efficiency over motorway mileage – as well as the cold-weather range drop-off.
Lexus RZ 450e: first report
We're ready for lift-off as we take delivery of a luxury electric SUV with, quite literally, all the bells and whistles
Mileage: 512 miles
Efficiency: 3.2miles/kWh
A little bit of Lexus luxury has landed in south London and been promptly renamed 'the rocket car' by my grandson Zachary. It hasn't come from outer space, but the new, all-electric RZ certainly possesses futuristic looks, sounds and tech touches that I might not have thought were possible in a car just a decade ago.
The Lexus rolled up last month on the same day that I waved goodbye to the excellent Citroen C5 X. The spec sheet was accessible via a QR code on the keyfob and I was gobsmacked to see the price tag. At £74,000, our new RZ is more than twice the price of the £34k Citroen. 
As far as first impressions go, it didn't disappoint. One press of the power button and the RZ moves the electric front seat forward and the steering wheel out to meet you. A neat trick, which always impresses passengers – but after some time with the car, I'm smitten, too.
Zack and his baby sister, Hope, are transfixed by the big 14-inch touchscreen display that welcomes us to the RZ when it's powered on, with a swirl of lines that become the Lexus logo before disappearing again. And we all love showing off the sunroof, which goes from an opaque white to transparent and back again at the touch of a button; you just can't help doing it a few times. It's the kind of glass you see fitted to million-pound houses on Channel 4's Grand Designs.
The whole interior has a luxurious feel. At first glance, the air-con control dials stand out. They have a beautifully subtle illuminated colour fade (cool to warm) inside black, textured knobs, making adjustment simple. They match the textured chrome drive selector, and at night the insides of the doors light up with a subtle display that appears to mimic the pattern.
I'm a massive music fan, so the absolutely fantastic Mark Levinson premium surround sound audio system is getting plenty of use. There is also a button on the dash for the 360-degree camera, which gives a view of where the RZ is parked in relation to kerbs, trees, cars and people before setting off. It kicks in for an overhead and semi-transparent view of the car when parking. It's all very clever.
It's not just the inside that impresses. The RZ has genuine head-turning looks, attracting glances so frequently that I am becoming accustomed to people's reactions. Pedestrians usually double-take. First they look at the car, then they look at the nose for a badge to confirm the manufacturer. Finally they look at me, wondering who drives a car like this!
I've had waves, thumbs up and, I kid you not, someone has even danced for me. So I'd say job done to the Lexus design team. The bold Sonic Copper body colour and black wheelarch mouldings help, as does the sharp, shark nose front with yet more textured and black body panels.
Most of the 500 miles that I've covered so far have been urban dad-taxi runs to date. I haven't done too many longer journeys yet.
But on the occasions that I have been out on motorways, the RZ has proven plenty of fun. The swift acceleration is another reason to justify the 'rocket car' tag, with the RZ's dual motor set-up delivering 309bhp and 435Nm of torque. It's effortless, which means nipping out of side streets around my south London home is about as easy as any car I've driven around this busy area. Refinement is superb, too.
It's not all great, though. I mentioned the substantially cheaper Citroen C5 X, and in a few key places it ticks boxes that the Lexus doesn't. For example, the RZ doesn't appear to lock itself when you walk away. I have to press the fob and sometimes it locks silently, but other times it gives off several loud beeps, which I'm sure my neighbours love.
There are also no quick-release buttons to drop the rear seats from the 522-litre boot. And the RZ's big sat-nav display shows roads as very narrow, spindly lines; there's no indication of real-time traffic hotspots on the map, either. As someone who has to negotiate the congested streets of the capital on a daily basis, that's a real frustration.
The other elephant in the room is range. The RZ was delivered with a modest 186 miles left until empty, but I was a bit shocked and disappointed to see the charge indicator at 85 per cent. The best I've managed to get into it is 230 miles on a full overnight charge from my home wallbox. The official claim is 252 miles, but let's be honest, it's summer and it's warm, so I doubt it will get much better. As with all EVs, if I use the air-con that range instantly drops, in this case to below 200 miles from a full battery.
One other issue is the infuriating amount of noise the RZ makes via an array of safety alerts. I've had this to a lesser degree on other cars. It's almost like I'm asking for trouble by switching the systems off. I have a suspicion that some might have to go. Watch this space!
| | |
| --- | --- |
| Model: | Lexus RZ 450e Takumi |
| On fleet since: | July 2023 |
| Price new: | £74,000 |
| Powertrain: | 71.4kWh battery, 2x e-motors, 309bhp |
| Options: | Sonic Copper metallic paint (£250) |
| Insurance*: | Group: 45 Quote: £969 |
| MIleage: | 2,212 miles |
| Range: | 230 miles (as tested) |
| Efficiency: | 3.2 miles/kWh (as tested) |
| Charge time: | 10-80% 30 mins (150kW) |
| Any problems? | None so far |
*Insurance quote from AA (0800 107 0680) for a 42-year-old in Banbury, Oxon, with three points.