Mazda CX-5 Sport Nav: long-term test review
Final Report: We'll miss the great-driving Mazda CX-5 SUV, with its punchy diesel power
Find your Mazda CX-5
Offers from our trusted partners on this car and its predecessors...
Or are you looking to sell your car?
Advertisement
The Mazda CX-5 is great to drive and very spacious, and diesel power still makes the most sense in this car. We'll certainly miss the its presence on our fleet.
Mileage: 15,324Economy: 40.9mpg
The Mazda CX-5 has been on our fleet for nearly a whole year, but now it's time to say goodbye. When we took delivery back in October 2017, it was one of several diesel SUVs in our car park. While petrol was starting to edge ahead of diesel in terms of popularity then, that process has accelerated so much in 2018 that the CX-5 is now one of the only diesel models we're running.
And as so many small SUVs such as the SEAT Arona and Citroen C3 Aircross have been launched recently, the Mazda is also one of the bigger cars on our books. Not that this is a bad thing, of course, because it's very spacious. The 506-litre boot has been in constant use over the past year, carrying photography gear, suitcases, shopping and everything needed for a family holiday. But we've rarely had to fold the seats to extend the space inside.
That's also partly because as a family car the CX-5 has usually been transporting rear passengers, who were able to enjoy the plentiful head and legroom in the back seats. The Mazda's great practicality meant that on one occasion we were able to head to the tip with a boot full of rubbish – and crucially lots of hands to sort it into the correct recycling bins when we arrived.
It was on trips like this that we were glad to have a torquey diesel under the bonnet, because even with a car full to the brim with people and heavy luggage our Mazda didn't feel slow. 
In fact, thanks to its fine handling, the SUV was always a joy to drive. While the engine was a bit coarse, that's true of many diesels in this class, and it performed strongly. It's also linked to probably the best manual gearshift you'll find in any SUV; the set-up almost feels like it's been lifted out of a sports car. The shifter is in the perfect place for your hand, and is precise and mechanical.
Combine that with positive, well-weighted steering, a great driving position and a comfortable (but not too bouncy) ride, and you've got one of the best-handling SUVs around.
It's not that the Mazda is ever going to be driven like a sports car, or even pushed particularly hard by its owners; we never felt the need to drive it just for the sake of enjoying it, like we might in a sportier model. It's just that the act of driving the CX-5 is satisfying and fun in itself, to the point that even the most mundane trips can be enjoyed. The SUV took on several longer journeys during its time with us as well, and averaged around 48mpg on the motorway. These drives into unfamiliar territory did throw up a few problems with the sat-nav system, though.
While the MZD-Connect set-up is easy to use, thanks to its rotary control on the centre console, it can be slow to load up and on one occasion it didn't know that a road we were driving on even existed. That shows how outdated the nav is, but the interface is starting to look old hat now as well. The good news is that Mazda dealers are able to fit Android Auto and Apple CarPlay functionality to MZD-Connect systems (the bad news is that it costs £350).
Partnership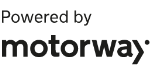 Need to sell your car?
Find your best offer from over 5,000+ dealers. It's that easy.
Even after well over 14,000 miles, our CX-5's interior looks and feels as solid as it did when it arrived. The only sign of its life so far is a bit of fading on the leather covering on the central storage bin. We'll be sad to see the Mazda leave our fleet, then, but it's not perfect. Aside from the frustration of the outdated infotainment system, several trips into town have tanked the fuel economy to the low 40s.
However, the Mazda's biggest problem is the strength of its rivals. The Skoda Karoq and Peugeot 3008 are seriously capable competitors in this class, and you get a lot of car for your money with those models. The CX-5 is a fine choice, especially in diesel form, but you'll have to look past some very talented cars to buy one.
Mazda CX-5: third update
Mazda CX-5 SUV's stunning paintjob still wows us, and it could be the best red paint on any car
Mileage: 14,236Economy: 40.9mpg
One element of the CX-5 that has impressed many members of the Auto Express team during its time with us is the Soul Red Crystal metallic paint.
Mazda has a long history with the colour red, but is especially proud of this particular finish. The firm calls it its "most captivating colour ever", and says it was created to deliver exceptional depth and reflective quality.
And I think it's hit the jackpot. When the sun is shining, as it has done for much of this summer, our compact SUV looks resplendent and stands out from the sea of monochrome cars flooding our roads. It's partly helped by the styling; the CX-5's bluff front and boldly crafted flanks lend themselves to extrovert colours.
So it's sobering to see the rest of the palette. Deep Crystal Blue Mica and Eternal Blue Mica add a dash of colour, but the other five options are a conservative mix of black, silver and grey. Of course, this is very much in line with the fashion at present, and Mazda isn't alone here.
While I appreciate that it makes sense for the firm to focus on its signature colour, I think its whole outlook of making cars that are really enjoyable to drive is well suited to a brighter, more vivid choice of paintjobs.
And our Sport Nav car's aesthetic appeal is boosted by the 19-inch gunmetal alloys. Those wheels are looking even better after a valet as part of the SUV's first service at Underwoods Mazda, in Colchester, Essex. The CX-5 had recently hit the 12,500-mile mark, and it's now back to its best following the check-up.
Our only niggle has been a loose plastic panel in the driver's footwell. It's currently in the boot, waiting to be reattached.
Mazda CX-5: second update
Diesel still takes centre stage in Mazda CX-5 SUV despite the market shift towards petrol power
Mileage: 12,512Economy: 44.0mpg
You may have read recently about how Mazda is intent on bucking the industry trend, and is pinning its hopes on diesel. "Diesel engine technology is this company's strength," research and development exec Kiyoshi Fujiwara was quoted as saying. "There's no need to stop."
And if our experience with the CX-5's 2.2-litre engine is anything to go by, that's understandable. This 148bhp unit is the lower-powered of the two diesel options available in the SUV, but it's a really solid performer and is our pick of the range.
It delivers sufficient punch, taking the car from 0-62mph in 9.4 seconds. But it's through the gears where the engine really excels, ensuring the CX-5 always feels comfortable accelerating and overtaking.
Ally that to communicative steering and plenty of grip, and you have an SUV that relishes being driven briskly. And although our fuel economy of 44.0mpg is short of the official claimed 56.5mpg figure, it's still reasonable enough.
As well as the engine, we're impressed with our Sport Nav car's specification. It's the higher of two trim levels available – the other is SE-L Nav – and includes upgrades such as black leather upholstery, 19-inch gun-metal alloys and a Bose premium sound system. The latter's woofer sits under the boot floor and did cause concern when I saw it was fitted where a spare wheel would be.
But if, like me, you're one of those people who prefers the reassurance of travelling with a spare, fear not: a spacesaver is available for £300 extra to fit round it.
Mazda CX-5: first update
Our long-term Mazda CX-5 SUV fared well on recent trip to the tip, but the sat-nav is far from perfect
Mileage: 9,160Economy: 48.2mpg
What do we think of our Mazda CX-5 so far? It's certainly not rubbish, even though the car on our fleet has spent plenty of time at the recycling centre recently.
My daughters Isla (8) and Erin (5) were only too happy to lend a hand when a loft clearance necessitated a number of trips to the tip. And while the girls worked hard, the real star of the show was our Soul Red SUV.
A luggage capacity of 506 litres is average for the mid-size SUV class, but proved more than sufficient and kept the trips to the dump to a minimum. The durable carpet survived the onslaught unscathed, too.
Predictably, the CX-5 excelled on a long trip to my parents' home in Scotland, with the torquey diesel engine dispatching the 500 miles with ease, and it's averaging 48.2mpg overall. Plus, once it was time to come off the motorway, the Mazda's agile handling kept me happy on country roads.
However, the trip did throw up one or two minor frustrations. The sat-nav, which we've criticised for slow loading previously, was thrown into confusion by the A556 dual carriageway near Bowdon, Altrincham, Greater Manchester, which opened in March 2017. It simply didn't know the road existed – less than ideal in an unfamiliar part of the country.
This is a real pity, because when the system is on form, the mapping is clear and it's pretty intuitive to use. But the flaws are a frustration, and it was noticeable respondents in our Driver Power 2018 survey marked it down.
The windscreen washer capacity isn't the most generous, either. Bad weather meant the wipers were in regular use in Scotland, so we had to refill it twice. It was also unfortunate that while the USB ports can charge an iPhone, they couldn't cope with iPads, but the CX-5 isn't alone in this flaw.
Mazda CX-5: second report
Mazda CX-5 SUV is impressing, despite sat-nav eccentricity
Mileage: 6,915Economy: 40.7mpg
Our Mazda CX-5 is undoubtedly a great car to drive. But does the SUV always know where it's going? Some sat-nav foibles of late have caused me to invest in a good, old- fashioned atlas as well as pay more rigorous attention to Waze on my phone.
Our Sport Nav model comes with the MZD-Connect set-up as standard, but its behaviour has been rather puzzling so far. Firstly, I noticed the routing suddenly became a bit unusual in London, as I started being directed up random back streets. But I realised something really was up when it tried to take me to Coventry without using a motorway.
A check of the settings saw it had defaulted to using the shortest route rather than the fastest. I switched it back to fastest, only for it to return to shortest again soon after. Strange.
It also loses the signal now and again, while loading can be a bit hit and miss, too; sometimes it fires up immediately, but on other occasions it can take nearly a minute to crank into life.
It's a shame, really, because most of the time the nav works well; the mapping is clear and simple to follow and it's easy to operate via the rotary wheel on the centre console.
In fact, gremlins aside, the infotainment in general gets a big thumbs-up. The standard Premium Bose audio system delivers excellent sound quality, while the positioning of the seven-inch colour touchscreen on top of the dash is more logical, and safer, than being integrated lower down.
And of course, it also displays images from the reversing camera in tandem with guidelines for suggested manoeuvres to ensure there are no mishaps in supermarket car parks.
In addition, our car comes with a head-up display, which shows directions, speed and speed limit in your line of sight at all times. It's the kind of tech you might consider gimmicky if you've never used it, but once you have you realise what an asset it is.
The CX-5's real trump card, though, is just how enjoyable it is to drive. Part of this can be attributed to how light it feels on its feet; with a 1,594kg kerbweight, it is 355kg less than the Ford Edge I ran last year, for example.
Ally this with the know-how that comes with years of developing the MX-5 roadster and you have a car that really does enjoy being driven robustly on the kind of tight B-roads that are the undoing of taller, flabbier SUVs.
The 2.2 four-cylinder diesel engine is muscular enough but refined, too, and the six-speed manual box is a good match, delivering an engaging driving experience. Even if you've been directed off the beaten track by that wacky nav.
Mazda CX-5: first report
The arrival of the Mazda CX-5 SUV has injected some Japanese flair into our test fleet
Mileage: 5,277Economy: 41.1mpg
When I found out that the latest family SUV to join our test fleet would be the Mazda CX-5, I couldn't help but think of all my favourite things about the country it comes from.
From clothing to cuisine to comics, there's so much to love about Japanese products. I'm always happy with a bento box for lunch, and my new running shoes make burning off the calories that bit easier afterwards. And it's the same story with cars, as the Japanese-built models I've run over the years have been brilliant.
The previous Mazda I ran for Auto Express was the 3 hatch, and I was looking forward to finding out how the latest model compared with the fun-to-drive hatchback.
You can see the connection when you hop in, but the driving experience is what really impresses. Despite being a high-riding SUV, the CX-5 is still great from behind the wheel; the grippy chassis, well weighted controls and slick six-speed manual gearbox all contribute to a superb driving experience.
The engine is another highlight. It's a 2.2-litre four-cylinder diesel that's not only punchy and powerful, but quiet and smooth as well. Thanks to refinements made with this new model, it's a great companion for the many motorway miles I do every week – it's quiet at a cruise, and the performance allows me to overtake slower traffic at a moment's notice.
I'm also glad to be back in a car with non- adaptive cruise control. The active systems I've tried don't work on British motorways, as other road users are too unpredictable for a computer to keep up with. With the normal cruise, I can use my own judgement about when I'll need to change my speed. I've been enjoying the agile CX-5's handling away from the motorway as well, since it rides reasonably well on bumpy roads. It's not as smooth as the best cars in its class, such as the Skoda Kodiaq, though.
Still, I'm glad that the CX-5 has a similarly pleasing driving position to my previous Mazda 3, which in the SUV is low enough to be immediately comfortable to sit in, but not so low as to hamper visibility. It's not quite so easy to see out of the back of the car, but the reversing camera on our model takes the stress out of parking.
The Mazda's interior has been really well thought out. The control weights, button placement and useful boot shape are good examples. The steering wheel and gearlever are placed exactly where you want them, too. New G-Vectoring technology on this model is designed to supplement this, improving long-distance comfort by subtly changing engine torque while cornering – and we're keen to see how well it works over our time with the car.
As with my trendy tracksuit, the CX-5 also has a very Japanese exterior look. The sharp lines remind me of the art style in one of my favourite animated films, Akira. This is one of the most interesting-looking cars in its class, and while – as with sushi – it won't be to everyone's taste, I'm very much a fan.
*Insurance quote from AA (0800 107 0680) for a 42-year-old in Banbury, Oxon, with three points.