New Mercedes E-Class All Terrain 4x4x2 review
Mercedes has taken the spirit of the G-Class G500 4x4x2, and applied it to the E-Class All Terrain
Why should Mercedes build an E-Class 4x4x2 when they have a full range of proper SUVs and an iconic G-Class? Because it can. No other luxury brand is as successful as when it comes to developing off-road toys. And in contradiction to the original G-Class 4x4x2 or the AMG G63 6x6 you won't have to be a billionaire to play with it.
Mercedes is no stranger to radical off roaders - just think back to the bonkers G-Class G500 4x4² and six-wheeled AMG G63 6x6. Now the German brand has applied the same philosophy to a version of the new E-Class All Terrain, and we've driven it.
The project started six months ago as a hobby of Jürgen Eberle, an engineer in vehicle development for the E-Class, who wanted to build something that gives the All Terrain name some credence. Initially, the ground clearance was raised by 40 millimetres, cladding was added to the body, but Eberle thought he could take it one step further and fitted the portal axles from the G-Class 4x4².
• Mercedes X-Class ride review
At this point the workload increase significantly and Eberle figured that he could not do all the work alone. He called in some colleagues, asked his managers for a little budget and finally the E-Class All Terrain 4x4² was born.
It certainly wouldn't look out of place on a Mad Max film set with a 200mm wider track and carbon fiber wheel arch extensions. It also drives like a go anywhere, do anything vehicle. Not a surprise, when you consider that the ground clearance has almost tripled - measuring a touch over 400mm compared to the 160mm of the standard E-Class All Terrain.
Once you've clambered inside, and into the ventilated and massaging leather seat, the bigfooted Benz feels like any other E-Class with all the usual amenities ranging from beautiful 12.3-inch displays to an aluminium and leather trimmed cabin.
And the fun begins where the pavement ends. Where every other E-Class All Terrain gets caught out - and even a G-Class has to work hard - the 4x4² easily crawls forward. Rocks as big as footballs, fallen trees, rivers, bushes and barriers… nothing will stop the 4x4². Providing the 20-inch wheels find enough grip and the electronically controlled 4x4 system doesn't lose traction, the E-Class feels as capable as any other Mercedes SUV off-road.
It's powered by a 3.0-litre turbocharged petrol engine, and although it's the only All Terrain not fitted with a diesel engine, there's certainly no shortage of torque as the motor smoothly and comfortably carries you over tough ground.
There is a limit to how far the E-Class can venture off-road, though, as the 4x4² lacks the mechanical diff locks and low range gearbox, which means it's not quite as capable as some of the most serious off-road machinery.
The 4x4² has gone down so well with Mercedes bosses that the German brand is now thinking about producing a small number of models to sell. Technically it would be possible to build up a small series, Eberle has said, and the reaction of the different markets that have already seen the vehicle, was apparently overwhelming. Watch this space.
Partnership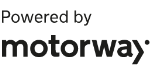 Need to sell your car?
Find your best offer from over 5,000+ dealers. It's that easy.
Are you impressed by the Mercedes E-Class All Terrain 4x4²? Leave us a comment below!