SEAT and Skoda dealers give virtual tours of cars from their driveways
Customers can watch livestreams where product experts from SEAT and Skoda dealers answer their questions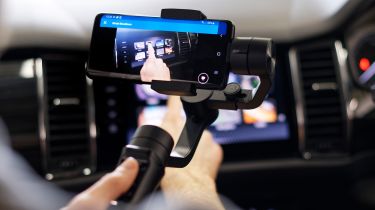 Product experts from SEAT and Skoda dealers are hosting video livestreams from their driveways where they give virtual tours of cars and answer questions from customers.
With car showrooms across the UK currently closed due to the coronavirus lockdown, the service allows customers to speak to product experts about SEAT and Skoda models they either already own or are interested in buying.
Prospective customers can ask any questions they have, be it about powertrains, trim levels, optional extras or pricing. Meanwhile, those who already own the model can ask anything they want to know, such as how to use certain features and accessories.
At present, there are six SEAT product experts hosting live demonstrations of the brand's SUVs, including the Arona, Ateca and Tarraco. Meanwhile at Skoda, six Skoda hosts are giving live presentations of the Kamiq, Superb, Octavia and Karoq, along with pre-recorded videos of the rest of the range.
Richard Harrison, managing director of SEAT UK, commented: "At SEAT, we live by the mantra of 'We not Me' and Live Showcase is a perfect example of how we're adapting to ensure our customers remain supported and our team remain safe and well at home."
John French, head of sales operations Skoda UK, added: "Our dedicated specialists have been quick to adapt to the current environment and we have worked extremely hard to ensure they can continue offering support to our customers when they need it. I'd like to thank these colleagues for opening up their homes to enable us to provide this service to customers.
"We're here to support in any way we can during these challenging times and more than anything, I hope our customers and their families are keeping safe and well."
The news comes after it emerged earlier this month that Tesla has been trialling 'contactless' test drives in its showrooms in China. The practice – which allows potential buyers to test drive Tesla's line-up without interacting with dealership staff in person – could be rolled out in the UK when travel restrictions are eased.
Do you think this is a good idea? Let us know your thoughts in the comments below...