"It's not just supercars that run up expensive repair bills"
Mike Rutherford takes a closer look at Warrantywise's league table of the 10 least reliable models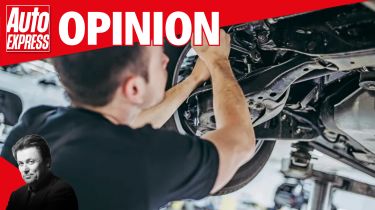 If you've ever owned a supercar with serious engine or gearbox troubles, you'll know that repair bills can run into tens of thousands of pounds.
The McLaren MP4-12C and Lamborghini's Aventador and Gallardo are just three examples of models that have in the recent past sometimes gone horribly wrong, then cost a fortune to put right. So who's naming names here in an effort to warn the public of the cars that are among the costliest to put right? Only Warrantywise, which knows a thing or two about the subject matter, because the nature of its business means it often picks up the tab for such eye-wateringly expensive garage bills.
But it's not just ageing supercars that have gained an unenviable reputation for costing £20,000 or more to fix after their manufacturer warranties expire and faults develop. At least one British premium model is accused of doing the same.
"The previous-generation Range Rover is named as the least-reliable used car in our annual reliability index," stated Warrantywise, whose definition of used in this case is a car that's anything up to 10 years old. "This model rates lowest due to the frequency and cost of repairs."
In its 'Highest Repair Cost' table, the used car warranty firm placed the Range Rover in the No.1 slot, thanks to one car's shockingly high, Warrantywise-supplied workshop bill of £23,890. And just when you thought it couldn't get any worse, the figure for a Range Rover Sport covered by Warrantywise was almost as heinously high, at £22,358.
Other cars exposed in Warrantywise's league table of the 10 least reliable models covered by the firm are the BMW M3 (with a 'Highest Repair Cost' of £12,115), Porsche Panamera (£10,785), BMW M5 (£10,129), BMW X6 (£9,613), Audi Q7 (£8,719), Porsche Cayenne (£6,360), Bentley Continental GT (£6,227) and Mazda CX-5 (£5,777).
Or, to put it another way, of the vehicles found guilty by the warranty firm of being the costliest to fix in Britain, eight are German or British premium models, one is a humble family car from Japan and the remaining offering (the Bentley) is a luxury product with a price tag to match. And in this league of shame it's undoubtedly the Range Rover and Range Rover Sport that are the biggest individual losers thanks to inexplicably huge repair costs that are massively higher than those of rival premium firms from Germany.
On a happier note, Jaguar is – thankfully – conspicuous by its absence from this list. That could be down to Warrantywise having fewer Jags on its books, but the evidence suggests that Land Rover's issues aren't plaguing the other side of the JLR divide.
What conclusions can we draw from the fact that the majority of the cars in Warrantywise's top 10 are 'premium' German products? Maybe it's that other, once lesser, manufacturers from mainland Europe, Asia and North America have massively raised their game. Yet at around the same time it perhaps feels like a Dieselgate-damaged Germany has almost stood still, or maybe even gone backwards.
Partnership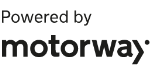 Need to sell your car?
Find your best offer from over 5,000+ dealers. It's that easy.
Click here for the Driver Power list of the most reliable cars on sale...