Used Peugeot 308 review
A full used buyer's guide on the Peugeot 308 covering the 308 Mk2 (2014-date)
Verdict
Whereas some of the 308's predecessors suffered from poor reliability, the current family hatchback is proving far more dependable. With keen prices on the used market and ready availability thanks to six years of healthy sales, plus a wide model range, there's no reason to avoid putting the latest 308 on your shortlist if you're looking for a small family hatch or estate. Even more reassuring is the fact that the second-generation 308 was the 2014 European Car of the Year. That in itself is impressive, but when you bear in mind that the Peugeot beat the BMW i3, Mercedes S-Class, Skoda Octavia and Tesla Model S, it's even more remarkable. Six years on, the 308 is still very desirable – but with plenty to go round, don't pay over the odds for one.
Peugeot is one of the world's oldest car brands; in the 130 years it's been making vehicles it's produced no shortage of family favourites. Many of its most appealing models have been hatches – not least its brilliant 205, which many reckon was one of the automotive high spots of the eighties.
Trying to come up with sequels to such a talented all-rounder was never going to be easy and Peugeot hasn't always managed to recreate the magic that was present in its eighties' cars. However, the second-generation 308 hatchback had plenty to offer, thanks to its stylish design, composed ride, engaging driving experience and high-quality interior. And as a used buy this smart model makes even more sense, with prices starting at less than £5,000.
Models covered
Peugeot 308 Mk2 (2014-date) - Family five-door is well worth considering if you're in the market for a used hatchback.
History
The 308 Mk2 five-door hatch reached UK showrooms in January 2014, priced from £14,495. A 1.2-litre petrol engine came in 82bhp VTi non-turbo and 110bhp or 130bhp e-THP turbo forms. There was also a 1.6 THP petrol in 125bhp or 156bhp guises, plus 1.6 HDi (92bhp/115bhp/120bhp) and 2.0 BlueHDi (150bhp) diesel powerplants.
Only the 1.2 e-THP 130 and 2.0 BlueHDi 150 engines were offered with a (six-speed) automatic transmission. The 308 SW estate arrived in June 2014, then the sporty 308 GT hatch and estate joined the range in January 2015 in 1.6 THP 205 and 2.0 BlueHDi 180 forms – a year before the 1.6-litre 308 GTi arrived in 246bhp and 266bhp guises, the latter getting a limited-slip differential. A refresh in September 2017 brought better connectivity and safety features.
Which one should I buy?
We'd avoid the basic 82bhp petrol engine because it lacks power and it only comes in entry-level Access trim, while the EAT6 six-speed automatic transmission is nothing like as nice as the manual alternative.
That means any manual-gearbox turbo 308 is the way to go. The entry-level 308 Access is fitted with air-conditioning, electric front windows, remote central locking, DAB radio and cruise control.
The Active adds 16-inch alloy wheels, dual-zone climate control, automatic headlights and wipers, a 9.7-inch touchscreen display, rear parking sensors and navigation. Meanwhile, the Allure brings 17-inch alloys, LED headlights, electrically folding door mirrors, front parking sensors and reversing camera, while the Feline adds a panoramic glass roof, 18-inch wheels, privacy glass, Alcantara sports seats, keyless go, adaptive cruise control and auto emergency braking.
Alternatives to the Peugeot 308
The Ford Focus is readily available, features a wide model range, is great to drive and is also top value; you can take your pick from hatchbacks or estates. The Vauxhall Astra shares all of the Ford's attributes, and although it's not as engaging to drive, its dynamics are still fairly accomplished.
Partnership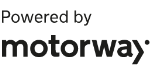 Need to sell your car?
Find your best offer from over 5,000+ dealers. It's that easy.
The Kia Cee'd and its cousin, the Hyundai i30, are desirable for their excellent value and reliability, while the SEAT Leon is a superb all-rounder thanks to its excellent practicality and usability, a great choice of petrol and diesel engines, and a design that still looks good seven years after its introduction. Closely related to the Leon is the Volkswagen Golf, which is even more desirable than the SEAT, while the Toyota Auris, Mazda 3, Audi A3, Honda Civic and Volvo V40 are also worth a look.
What to look for
Parking brake 
All 308s have an electronic parking brake – apart from Access editions, which come with a conventional item.
Gearbox 
Every 308 was fitted with a six-speed transmission, apart from the five-speed 1.2 VTi 82, 1.2 e-THP 110 and 1.6 HDi 92 models.
Rear axle
Cars built up to the end of 2015 could suffer from a damaged rear axle – given away by a metallic knocking sound.
Engine
Early cambelts could degrade (they run in oil), but from the end of 2015 onwards Peugeot started fitting a stronger part to resolve this issue.
Interior
You'll either love or loathe the 308's interior, with its minimalist dash design and a small, low-set steering wheel that sits below the instrumentation. The cabin quality is generally impressive, with most things well advanced over Peugeots of old. The huge 470-litre boot can hold around 100 litres more than the class average; this swells to 1,309 litres with the back seats folded. But that big boot comes at the expense of rear legroom, which is beaten by rivals.
Running costs
All 308s need some maintenance every 12 months, but whereas diesel-engined cars have a 20,000-mile limit between services, petrol examples have a cap of 16,000 miles. The first service is £199 and the second £269, then from the third service onwards the schedule alternates between minor and major, at £199 and £329.
These prices assume that genuine parts are used for the first two years, then 'Peugeot-approved' parts are fitted from the third year on. All engines have a cambelt apart from the 1.6 petrol, and it needs changing every 10 years. There's a 120k-mile limit for the 1.5 and 2.0 diesels; for 1.2-litre petrol and 1.6 diesels it's 112k. Dealers charge £499 to replace the belt with genuine parts, or £399 for Peugeot-approved ones.
Recalls
The Peugeot 308 has been recalled a total of 23 times since the first campaign was launched way back in February 2014 – only a month after the model went on sale. That initial recall was because of fuel leaks, which in the worst case scenario could lead to a fire, while the most recent campaign was launched in July 2020 because of corrosion in the front subframe.
In those intervening six years Peugeot issued recalls because of faulty door latches, turbocharger oil leaks, the rear window detaching – although this was only on 308 SW models – problematic starter motors and overheating engines. Furthermore, airbag glitches, engine-oil leaks, faulty diesel-particulate filters and incorrect software leading to excessive exhaust emissions were also reasons for recalls being issued.
Driver Power owner satisfaction
The fact the Peugeot 308 finished 63rd out of 75 entries in our Driver Power 2020 new car survey is a decent enough result given it was up against far newer models. It also came 56th out of 100 in the 2019 used car poll, with owners liking its safety and child-friendly features, cabin design and low servicing costs. However, they weren't so keen on the lack of cubbyhole space and rear legroom, or the switch layout.