Peugeot 408 GT: long-term test review
Second report: an anonymous car park prang has put our family car out of commission
Find your Peugeot 408
Offers from our trusted partners on this car and its predecessors...
Or are you looking to sell your car?
Advertisement
Verdict
The 408 was filling the family car role very well before its long-term test was rudely interrupted. We're looking forward to normal service being resumed when the car returns from the body shop.
Mileage: 2,643
Economy: 37.0mpg
There's been an accident. The Peugeot 408 was sitting in a public car park, minding its own business, when it had an altercation with a mystery white vehicle.
The driver, possibly unaware or prioritising their own no-claims bonus, disappeared from the scene leaving only a chalky paint residue on the 408's freshly restyled Elixir Red bodywork. The result: deep scrapes and dents down both the 408's passenger side doors and a trip back to Peugeot HQ for a set of replacements. 
It's the kind of thing that happens every day to car owners around the country but that doesn't dampen the frustration and annoyance when it happens to you. There is, of course, very little that can be done when you return to a damaged car with no note on the windscreen. Depending on where you've parked, you'll be lucky if CCTV cameras yield the kind of evidence that would prop-up an insurance claim. You may have a better chance with your own 'parking mode'-equipped dash cam watching over your car.
Obviously, leaving the scene of an accident is a crime but in an age where the police scarcely have the resources to attend incidents of shoplifting where the culprit is caught in the act, you can guess where lightly, if expensively, damaged cars sit in the heap of priorities. 
With the 408 back at base being restored, it gives me time to reflect on the first few months with the car. 
First, it attracts a fair bit of attention for a family-sized Peugeot. Treading the increasingly crowded line between hatchback and SUV, the 408 is something different for Peugeot, and the company hasn't held back on the design front. 
Personally, I've got a lot of time for the current Peugeot range – the 208 and 508 in particular are great-looking cars and the 408 takes that family face, complete with 'fang' running lights, applying it to a body smothered in crisp angles. Our car's doors may have gained a few unwanted extra angles in its car park collision but before that it was certainly turning heads.
Next, there is no rear wiper on the Peugeot 408. This hasn't been too much of an issue through the summer months but we're starting to get into the colder, wetter time of the year and manually wiping the back window clear of moisture in the morning is becoming tiresome. Our car has the '360-degree Vision' option, with its four external cameras, and while I don't usually find such systems particularly helpful, the £450 outlay seems more worthwhile here.
The 408 is a large car. At 4,687mm long, it's generously sized for a family of four and significantly more spacious than Peugeot's 3008 SUV – something you don't appreciate from the sleek looks. Even the seven-seat 5008 SUV is 46mm shorter. 
Partnership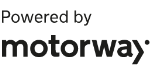 Need to sell your car?
Find your best offer from over 5,000+ dealers. It's that easy.
We've been loaned a 3008 while the 408 is having its doors re-attached, and after the reduction in roominess, the thing I noticed was the ride. The 408 has quite a firm suspension set-up, where jitters from the road surface make their way into the cabin much more prominently than in the 3008, which takes a softer, bouncier approach.
You can see Peugeot's thinking, with the 408 being a lower, sporty-looking model, but the car's steering and the body control aren't really on the same dynamic page as the suspension. It may have been better to soften things up and shift the dial towards ride comfort.
Peugeot 408 GT: first report
Peugeot's boldly styled hatch joins our fleet and heads straight out on a seaside holiday
Mileage: 1,250
Economy: 43.5mpg
The Peugeot 408 is a relative newcomer to the Auto Express fleet, but it already feels like we're old friends. It arrived fresh from Peugeot spotlessly clean, waxed and buffed, then days later I (not quite as thoroughly groomed) took it off for a family holiday to South Wales. 
We returned and were soon back into the swing of normal daily life, but as many parents returning from a week away will recognise, the Peugeot 408 had gained some weight: around 3kg of sand strewn around the interior. Take nothing but photos and leave nothing but footprints, they say, but our family had seemingly managed to acquire a sizable chunk of the beach from Three Cliffs Bay on the Gower Peninsula.
Cleaning out any car after a week-long trip to the beach is never much fun, but it's even less so when every textile seems to have been laced with fine grains of sand and your only weapons are a dustpan, brush and asthmatic Black & Decker Dustbuster from the early nineties. I am just thankful that our top-spec GT version has the optional Mistral Black Nappa leather upholstery that doesn't cling on to sand grains with the same tenacity as the lesser Alcantara or fabric trim options, or the carpets. 
The GT trim is the most expensive in the current 408 range, at just under £2,500 more than the mid-spec Allure Premium, but it does further raise the game of the impressive interior. The dashboard, centre console and floor mats have green stitching that really stands out against an otherwise dark colour scheme, and the ambient lighting offers a choice of eight colours to brighten things up at night.
The big talking point inside, however, is the 3D instrument cluster exclusive to GT models. The set-up projects speed and rpm information in hologram form in front of the dials. It looks suitably fancy and the information moves, appearing to get closer to the driver if it's deemed important or urgent by the car's systems. Unfortunately, the hologram has already failed once, leaving me looking at blank dials. The old 'turn it off and on again' trick didn't work initially, but next morning it was all back to normal and the issue hasn't recurred.  
GT trim also includes a heated leather steering wheel, a powered tailgate and the Driver Sport Pack that allows sportier settings for the steering, throttle response, gearbox and the artificial engine sound. Outside, there's a unique design for the 19-inch wheels, matrix LED headlights with five configurations and 3D LED rear lights. 
While you can get an entry-level Allure- spec 408 for just over £31,000, our GT car with the most affordable 1.2-litre PureTech petrol engine and standard EAT8 automatic gearbox is £34,825. The only options on our car other than the leather trim are the Elixir Red paint (£850), the 360-degree camera system (£450), a wireless phone charger (£100) and the Drive Assist 2.0 pack (£500) that adds semi-autonomous lane changes and intelligent speed assist. 
I'm not sure I'd class any of those as essential, although the paint definitely adds to the look of the 408 – a car that is quite colour-sensitive to my eyes.  
It all takes our model up to £39,025, but if you want a plug-in hybrid, you'll need another £8,475. The lower running costs will still take a while to recoup that. 
The 408 is a difficult car to pin down. Like many brands, Peugeot has responded to the popularity of SUVs by building SUV design elements into its family-sized hatchback. The result is a large, practical machine that easily swallows a family of four and a holiday's worth of luggage, but can be considered alongside a diverse set of rivals. 
More spacious hatches such as the Skoda Octavia and Honda Civic might be seen as rivals, as could more style-led compact SUV options like the Cupra Formentor, Mercedes GLA or BMW X2. Lots will depend on how you feel about the bold looks, but life so far with the 408 has been a beach.
| | |
| --- | --- |
| Model: | Peugeot 408 GT 1.2 PureTech 130 EAT8 |
| On fleet since: | July 2023 |
| Price new: | £34,825 |
| Engine: | 1.2-litre 3cyl petrol turbo, 128bhp |
| CO2/tax: | 136g/km/£180 |
| Options: | Mistral Black Nappa leather upholstery and powered front seats (£2,300), Elixir Red paint (£850), 360-degree camera system (£450), wireless phone charger (£100), Drive Assist 2.0 pack (£500) |
| Insurance*: | Group: 21E Quote: £550 |
| Mileage: | 2,643 |
| Economy: | 37.0mpg |
| Any problems? | Instrument failure |
*Insurance quote from AA (0800 107 0680) for a 42-year-old in Banbury, Oxon, with three points.