New Polestar 2 prototype review
The new Polestar 2 has the Tesla Model 3 in its sights with a 292-mile range
With individual design, impressive build quality, interesting infotainment technology and an all-electric driving experience that's both engaging and sophisticated, the Polestar 2 looks like a very credible alternative to the Tesla Model 3. If this car is anything to go by, the future will be bright for Polestar.
The Polestar 2 is the second product to come from Volvo's luxurious new 'electric performance' brand, but it is comfortably the most relevant and important.
You see, with only 1,500 examples of the Polestar 1 being sold worldwide, and a list price just shy of £140,000, that car serves much more as a fanfare for the brand's arrival, rather than being a serious proposition for your average motorist.
There's something else, too: the 1 is a plug-in hybrid, whereas the 2 – and every other Polestar to follow – is all-electric. So, not only is the 2 much more representative of what we can expect from Polestar in the future, it's also the first big test of how credible and appealing the brand will be to everyday car buyers. No pressure, then.
At this size and price point, the Polestar 2 goes toe to toe with the Tesla Model 3, a car that has both credibility and appeal – not to mention desirability and technology – in abundance. So, does Polestar 2 have what it takes to tempt buyers? Well, to find out, Auto Express has been granted an exclusive drive in a prototype version.
It should be noted that our drive took place in a controlled environment on a Swedish test track, and although the car we sampled was largely production-ready, some things did remain unfinished. Our car was also fitted with an optional Performance Pack (costing £5,000) that includes bigger 20-inch forged alloys, Brembo brakes and Öhlins manually adjustable dampers.
Those adjustable dampers have 22 possible settings that alter their stiffness by up to 50 per cent between extremes, and our test car's were set somewhere around the middle. In this guise, the suspension provided a really good balance of comfort and control. The firm-but-fair ride stayed smooth on most surfaces, and it was only when we found a particularly rough road that things became in any way jarring.
More impressive, though, was the car's agility. Even fast changes of direction felt really stable and assured, thanks to tight body control, mammoth grip and even weight distribution. Quick, responsive steering also gave the car a darty nature.
Perhaps the most defining characteristic, though, was the Polestar 2's acceleration. Two electric motors give a combined 402bhp and four-wheel-drive traction, so it's pretty savage. Nail the accelerator from a standstill and you fly away from the mark; on the move, even the merest tickle of the pedal is enough to get you moving at a serious rate. Being an electric car, its acceleration comes with a bare minimum of audible drama, and thanks to excellent noise suppression, the 2 is also an exceptional cruiser.
Importantly, the Polestar 2 feels desirable in other ways. The 292-mile driving range is competitive, the flamboyant design makes it stand out in a crowd, and the high-grade materials mean it feels plush inside. The large central infotainment screen looks good and uses an all-new Android operating system that gives you some really clever Google-integrated functionality.
Partnership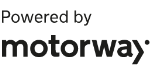 Need to sell your car?
Find your best offer from over 5,000+ dealers. It's that easy.
Is the Polestar perfect? Nope. The boot is smaller than the Tesla's, rear headroom will be tight for anyone much over six feet tall, and the tiny back window restricts vision. There's barely any information on how long it'll take to charge up, and the brakes feel rather wooden and need a shove to get working.
Still, that doesn't stop the 2 being a deeply impressive all-rounder. Tesla has had this part of the market to itself for a little while, but in Polestar 2, there's now some very serious competition.