Big Christmas Car Quiz 2021: page 2
Test your motoring knowledge with part two of our Christmas quiz...
Below you'll find part two of the Big Christmas Car Quiz. Good luck...
The question is the answer
One of the statements is correct – can you guess which one?
41. Martin Eberhard and Marc Tarpenning…
a. founded the car company Tesla
b. were the first Germans to cross Antarctica in a Beetle
c. invented the turbocharger in 1973 
42. The Bum Hole...
a. is the code name given by Jaguar engineers for the radiator grille on the Jaguar S-Type
b. was the original name given by motorcycle racers for a corner at Snetterton racing circuit. Officials subsequently altered the name to its current title – the Bomb Hole
c. is a slang term used in car development for a very common part – i.e. every car has one
43. Titanium...
a. was originally proposed for the indicator stalks of the New MINI before cost-savings forced BMW to change to plastic
b. was set to be the name for Ford's electric SUV before bosses opted for Mustang Mach-E
c. was the material used for the official tool kit that came with the McLaren F1 road car
44. IAMAUTO...
a. was the temporary name adopted by Damon Hill as part of an Audi marketing stunt in 1995
b. was the name of the car company created by singer will.i.am
c. was the development code-name for the Volkswagen ID.3
45. Gentleman Function...
a. was a feature incorporated into the BMW 7 Series iDrive system that allowed the driver to move the passenger seat
b. was the name of a short-lived Daihatsu pick-up
c. is a feature of the Bentley Bentayga that cools the driver's seat base in a certain area
46. Duroplast...
a. was a plaster/Kevlar composite developed for the Ferrari F40
b. was a solid rubber alternative created by Michelin in the 1940s
c. was the material used to make Trabant body panels 
47. A shark...
a. motif has been hidden in the interiors of Vauxhalls since 2004
b. was used as ballast during final testing for the Ford F-150
c. was the original logo patented by Tesla, later changed to the letter T
48. Fonty Flock...
a. is the patented name for the textured material used on the BMW i3's dashboard
b. was an American NASCAR driver who won 19 races
c. is the disparaging term used by car engineers for the design teams that create car badges and name plates
49. Mysterious Utility Wizard…
a. was Subaru's official name for its first trip computer, which appeared on the 1992 Legacy
b. was the development name for the Renault Espace when translated to English
c. was the domestic Japanese market name for the Isuzu Rodeo
50. Lighting and signalling...
a. faults are the most common reasons for MoT failures in the UK
b. mistakes are the most common reasons for driving test fails in the UK
c. were both optional extras on the original 1959 Mini
Anagrams
Can you work out the car make and model names from these cryptic descriptions?
51. Aid efforts
52. In a hued fantasy
53. I speak groat 
54. Baby gently eaten
55. Urinal roll cyclones
56. Ironic mate
57. A dock salsa
58. Polka gloves won
59. I do van chic
60. Lavatories fool me
Technically speaking
Get your car parts smarts on...
Partnership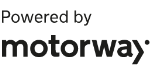 Need to sell your car?
Find your best offer from over 5,000+ dealers. It's that easy.
61. In what old car component would you find a float chamber and a needle?
a. Carburettor
b. Speedometer
c. Catalytic converter
62. Radial and cross-ply are types of what?
a. Steering wheel
b. Seat fabrics
c. Tyre construction
63. In what part of a car would you find a layshaft?
a. Gearbox
b. Seat runner
c. Ignition coil
64. Cd is a measurement of a car's what?
a. Catalytic converter effectiveness
b. Comfort levels
c. Drag coefficient
65. Americans call them rocker panels. What are they better known as here?
a. Camshafts
b. Sills
c. Shock absorbers
66. MacPherson and DeDion are types of what?
a. Four-wheel-drive systems
b. Gearshift
c. Suspension systems
67. How many cylinders did the original Smart City Coupé have?
68. What links the Mazda MX-30, BMW i3 and Rolls-Royce Phantom?
a. They were all designed by Frank Stephenson
b. They all have rear hinged back doors
c. They are all winners of Indonesian Car of the Year
69. Windscreen wiper systems that pivot from the sides of a car are known as what?
a. Clap-hands wipers
b. Waver wipers
c. Oppowipers
70. Volkswagen's first electric car, the Golf Citystromer, had a battery capacity of what?
a. 0.5kWh
b. 11.4kWh
c. 3.6kWh
Sequences
Can you name the fourth element to complete the chain?
71. Esses-Tertre-Rouge-Mulsanne-? (Clue: where the all-day racers go)
a. Indianapolis
b. Stowe
c. St Devote
72. Mulally 2006-Fields 2014-Hackett 2017–? (Clue: Blue Oval bosses looking forward)
a. Ward 2019
b. Wright 2019
c. Farley 2020
73. Frankley-Strensham-Gloucester–? (Clue: take five and rest)
a. Michaelwood
b. St Ives
c. Keele
74. Intake-compression-combustion–? (Clue: it's no (4) stroking matter) 
a. Intake
b. Exhaust
c. Dissolve
75. Sunbeam Alpine-Bentley 3½ Litre-Aston Martin DB5–? (Clue: Bond's fab first four)
a. Lotus Esprit
b. BMW Z3
c. Toyota 2000GT
76. Cortina-Escort-Fiesta–? (Clue: 1980 best-sellers)
a. Penthouse
b. Mini
c. Chevette
77. Bahrain-Emiglia-Romagna-Portugal–? (Clue: The Formula for 2021 globetrotting)
a. Spain
b. Singapore
c. Belgium
78. Carrera-Carrera 4-Carrera S–?.(Clue: Stuttgart coupé going up in price)
a. Turbo
b. Carrera 4S
c. Targa
79. ID.3-ID.4-Enyaq iV–? (Clue: Sparky Volkswagen Group MEB arrivals in order)
a. Q4 e-tron
b. e-Golf
c. ID.5
80. Ford F-Series–Chevrolet Silverado–Ram Pickup–? (Clue: 2020 stateside favourites)
Car culture
Can you identify the production cars in these cultural conundrums?
81. What car featured in the title of Wilson Pickett's 1966 hit?
a. Mustang
b. Jaguar E-Type
c. Corvette
82. In series 11 of the comedy show Curb Your Enthusiasm, what does Larry David drive?
a. Audi e-tron Sportback
c. BMW i3
83. In the 1991 film Thelma and Louise, what car do the two main characters drive?
a. Ford Bronco
b. Ford GT40
c. Ford Thunderbird
84. What kind of car was used, and frequently wrecked, by the Duke brothers in the TV show The Dukes of Hazzard?
a. AMC Pacer
b. Dodge Charger
c. Lincoln Continental
85. In the sixth series of TV drama Line of Duty, D.I. Kate Fleming drives which cars?
86. Artists Roy Lichtenstein, Andy Warhol and David Hockney have all created 'art cars' for which automotive brand?
a. BMW
b. Renault
c. Lamborghini
87. What car did throwback TV detective Gene Hunt drive in the series Life on Mars?
a. Audi Quattro
c. Ford Cortina Mk3
88. In 2006, Lamborghini partnered with which brand to develop a limited number of Murcielago LP640 models?
a. Versace
b. Lego
c. Apple
89. In the Pixar movie series Cars, what kind of vehicle is Mater?
a. NASCAR racing car
b. Tow truck
c. Hearse
90. In Jurassic Park, what cars were used as tour vehicles?
Spot the detail
Can you identify these new cars from their photos?
91.
92.
93.
94.
95.
96.
97.
98.
99.
100.
Christmas car quiz archives
If you take the 2021 Christmas quiz and it somehow doesn't fulfil your appetite for car trivia, there's always the Auto Express Christmas quizzes from previous years to re-engage with (all questions and answers correct at the time of writing).