Big Christmas Car Quiz 2021 - the answers
How many of our 100 car questions did you get right?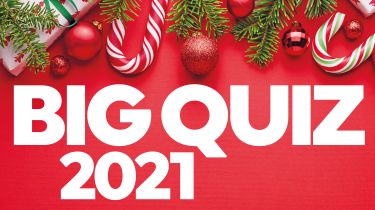 Merry Christmas! Here are the answers to our 2021 Big Christmas Car Quiz. If you haven't tried the quiz yet, get over there and get involved. If you have, scroll down and find out how you go on... 
THAT WAS 2021
1. a) Hyundai Ioniq 5
2. c) Tesla Model 3
3. c) Ferrari
4. b) Leather
5. a) Emira
6. b) National Highways
7. a) Countach
8. b) Electric Highway
9. a) Solterra
10. b) 112mph
SPORTING CHANCE
11. c) Charles Leclerc
12. b) George Russell
13: a) Only driver to have finished a Grand Prix in 24th place; the lowest ever
14: b) Craig Breen
15. c) Fabio Quartararo
16: a) The Doctor
17. a) Ashley Sutton
18. b) 18-inch
19. c) Rally1
20. a) 371
HISTORY MAKERS
21. b) Lionel Martin and Robert Bamford
22. a) Giuseppe Farina
23) b) Craig Breedlove
24: c) Skoda 
25: a) Dante Giacosa
26: b) Rudolf Diesel
27. b) The Black and
Decker Workmate
28. c) The synchromesh gearbox
29. b) Being the oldest living person to fly at supersonic speeds
30. a) Nils Bohlin
BIG NUMBERS
31. a) 39.2 million
32. b) £450,000
33. a) 73 per cent
34. b) 1,631,064
35. c) 10,377
36. b) 5,471,701
37. a) 77 per cent
38. a) 49,718,634
39. a) 186mph
40. b) 920,928
THE QUESTION IS THE ANSWER
41. a) founded the car company Tesla
42. b) was the original name given by motorcycle racers for a corner at Snetterton racing circuit. Officials subsequently altered the name to
its current title – the
Bomb Hole.
43. c) was the material used for the official tool
kit that came with the McLaren F1 road car
44: b) was the name of
the car company created
by singer will.i.am
45: a) was a feature incorporated into the BMW 7 Series iDrive system that allowed the driver to move the passenger seat
46: c) was the material used to make Trabant body panels
47: a) motif has been hidden in the interior design of Vauxhall
models since 2004
48. b) was an American NASCAR driver who won
19 races
49. c) was the domestic Japanese-market name
for the Isuzu Rodeo
50. a) faults are the most common reasons for MoT failures in the UK
ANAGRAMS
TECHNICALLY SPEAKING
61: a) Carburettor 
62: c) Tyre construction
63: a) Gearbox
64. c) Drag coefficient
65. b) Sills
66: c) Suspension systems
67. a) Three
68. b) They all have
rear-hinged back doors
69: a) Clap-hands wipers
70. b) 11.4kWh
SEQUENCES
71. a) Indianapolis
72. c) Farley 2020
73. a) Michaelwood
74. b) Exhaust
75. c) Toyota 2000GT
76: b) Mini
77. a) Spain
78. b) Carrera 4S
79. a) Q4 E-tron 
80: c) Toyota RAV4
CAR CULTURE
81: a) Mustang 
82: a) Audi e-tron Sportback
83: c) Ford Thunderbird
84. b) Dodge Charger
85. a) Audi A4 and Mazda MX-5 RF
86. a) BMW
87. c) Ford Cortina Mk3
88. a) Versace
89. b) Tow truck
90. a) Ford Explorer XLT
SPOT THE DETAIL
Christmas car quiz archive
If the 2021 Christmas quiz somehow didn't fulfil your appetite for car trivia, there's always the Auto Express Christmas quizzes from previous years to re-engage with (all questions and answers correct at the time of writing). 
Partnership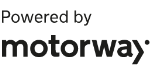 Need to sell your car?
Find your best offer from over 5,000+ dealers. It's that easy.