SEAT trials the 'future of car sales' at Westfield Shopping Centre
SEAT's UK boss hit the Westfield shopping centre to experience what the future of car sales could be like
Most people may aspire to be managers of sorts, but at the end of the day, there's nothing quite like rolling up your sleeves and getting stuck into the day-to-day graft with the rest of the company. Car manufacturers are no different. When SEAT launched its new 'store' dealership in at the Westfield shopping centre in West London, its UK managing director Richard Harrison decided to join the sales staff for a day. Auto Express spent a few hours with Harrison, watching him buffing bonnets and talking shop to see how the boss adapts to a life in the showroom. 
The Westfield mall is now a mecca for manufacturers who want to flog you a car on top of your groceries and shoe purchases. Luxury car dealer HR Owen has a display and a used car showroom on site, DS and Tesla are both touting their vehicles, and now SEAT has joined the party.
They all have different models and customers, but share the same problem of justifying the cost of a traditional showroom at London's hyper-inflated property prices. 
A lease on a unit at Westfield isn't cheap, but with 27 million shopping 'visits' claimed annually, it seems a no-brainer for a brand such as SEAT. So are shoppers going to Westfield for jeans really susceptible to a new car sales pitch? That's what Harrison intends to find out, which is why he's already spent the best part of a day in the Starbucks coffee shop at Westfield, 'people watching' as shoppers walked past the store. "It was fascinating," he says. "I watched them come up the escalator, where they went, and how long they looked up or down. 
"After gaining that insight, we had to completely rethink what we had put up on our large screen above the door. In a place this busy you've got people's attention for only a few seconds before you lose them again."
Harrison isn't new to the shop floor environment, because he sold instruments in a music shop before changing careers. Rigged up in the casual garb of one of the Westfield store sales team, he slots easily into the role, and immediately starts talking to his first customer about how to connect their phone with the latest SEAT infotainment system on show at the 'connectivity bar'.  
And while Harrison's everyday role is all about the profits, there's less pressure to sell cars at SEAT Westfield – handy because the first customer leaves without buying a car. He tells us: "From the point of view of a salesperson, the biggest difference between this and a [normal] dealership is you see a lot more people. That means you have a lot of very different conversations and can easily end up chatting about Barcelona instead of the cars." 
Rather than making direct sales pitches, Harrison says the customer-to-sales-executive relationship is different at Westfield. "We know most people don't come here to buy a new car," he explains, "but when you speak to them it's surprising how many don't think they're in a position to do it." He points to a Mii city car and adds: "Then you show them one of these, tell them there's only a deposit and a small monthly payment and they suddenly say 'hmm... maybe!'"
Partnership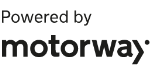 Need to sell your car?
Find your best offer from over 5,000+ dealers. It's that easy.
For a car salesman, Harrison seems unusually relaxed about his potential customers wandering into the Westfield store – and out again – without signing on the dotted line. 
"It doesn't matter, because there's no pressure," he says before explaining that the store's ethos means sales staff don't work on commission and the whole platform is as open as it can be. "Our prices are fixed so what yousee on the screen is what you pay. There's no haggling over trade-in values, because we've got data that cangive you a fair trade-in price on the spot," he says. 
As customers come and go, Harrison tells us the centre offers a lot more than a flashy take on the showroom. There are 10 cars in the centre car park for unaccompanied test drives, and come annual service time owners can drop off their car for 'while you shop' maintenance (it will be carried out by another VW Group brand just up the road). 
The Westfield set-up is only SEAT's second shopping centre store, and the managing director is completely up front about the project being a work in progress. "The truth is, we're still experimenting about how to modify the proposition from a dealership, where customers walk in already thinking about buying a car. There are a lot of people guessing what the future will be, but by trying out things like this we can help to shape it."
With his shift coming to an end, Harrison has yet to close a single sale, but he doesn't spend long with us before he dashes off to meet and greet another new face. There may be "no pressure", but he is the boss after all.
How you had any experience in the new 'relaxed' shopping centre showrooms? Let us know in the comments below.