Used SEAT Altea review
A full used buyer's guide on the SEAT Altea covering the Altea Mk1 (2004-2016)
The Altea was introduced in 2004, and while it got the odd nip and tuck, it now feels outdated. Yet it's still worth a look, as you're getting tried-and-tested VW underpinnings and a car with a five-star Euro NCAP rating, at a cut price. If you're looking for an unusual tow car, a four-wheel-drive Altea XL Freetrack with a 2.0 TDI engine should fit the bill nicely, while any well maintained front-wheel-drive model will provide affordable family motoring. The facelifted editions introduced in 2009 are a definite step up from earlier examples, especially if you go for one of the newer engines. These should provide years of cheap, family-friendly motoring for peanuts.
Few models can match the low profile of the SEAT Altea. On sale from 2004 to 2016, this family car is a surprisingly unusual sight on UK roads, despite the fact it's a decent choice that scores reasonably well where it matters – even if it serves up little in the way of excitement.
The Altea is spacious, equipped with excellent engines and very cheap now the newest examples are three years old (and the earliest ones a decade older). It has plenty to offer bargain-hunting families. Alongside more recent arrivals the SEAT is hardly the last word in sophistication but, when compared with its contemporaries, we reckon it's still worth a look if you buy with care. 
Models covered
• SEAT Altea (2004-2016) - Cheap MPV makes a great family car – if you buy wisely.
SEAT Altea 
History
The Altea arrived in May 2004, with 1.6, 2.0 FSI or 2.0 TDI engines. Two years later a range refresh brought the 197bhp 2.0 TFSI and the Altea XL, which was stretched by 187mm and had the same engine options as the regular car.
The August 2007-on 4WD Altea Freetrack 4 (with 2.0 TSI or 2.0 TDI power) would be a rarity, but a facelift in summer 2009 revitalised the range. Along with an overhauled interior and extra kit, it introduced 1.4 and 1.4 TSI petrol engine options and a 1.6 TDI diesel. The trim levels were also revised; previous Essence, Reference, Reference Sport and Stylance were rebadged as S, S Emocion, SE and Sport (then rationalised to S Copa and SE Copa from January 2013).
SEAT Altea reviews
SEAT Altea in-depth reviewSEAT Altea 1.6 FSI reviewSEAT Altea 2.0 TDI Sport reviewSEAT Altea 2.0 TDI FR reviewSEAT Altea Freetrack 4 reviewSEAT Altea XL in-depth reviewSEAT Altea XL 1.8 TSI review
Which one should I buy?
The normally aspirated 1.4 and 1.6-litre petrol engines aren't very inspiring, but the TSI and TDI turbocharged units are punchy and frugal, and generally refined, although the 1.9 TDI can sound thrashy.
Best of all is the 1.6 TDI, which is torquey, economical and quiet; it's the costliest engine of all but it's worth paying the premium for. The Altea XL seats only five, not seven, but it does offer extra space in the back plus more luggage capacity; all Alteas have a sliding rear seat to boost versatility.
Partnership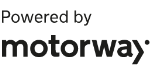 Need to sell your car?
Find your best offer from over 5,000+ dealers. It's that easy.
The DSG automatic transmission is great to use, but the manual alternative is likely to prove more reliable, and thus will ultimately be cheaper to run. Entry-level Alteas aren't very well equipped, so buy at least a mid-range edition.  
Alternatives to the SEAT Altea
Rival compact MPVs include the Ford C-MAX and the Citroen Xsara Picasso and C4 Picasso, along with the Renault Scenic – the latter two are also offered in Grand seven-seat forms. The Xsara Picasso is rather dated now, so the more modern C4 Picasso is a better bet.
Renault invented the compact MPV with the Scenic, and the second and third-generation models are even better. The C-MAX is also very accomplished and nicer to drive than the Altea. Want to stick with the VW Group? You could buy a Golf Plus, but it's less stylish than the Altea while also being more costly. Or for similar money you could buy a VW Touran, with seven-seat practicality in a similarly sized package.
What to look for: 
ABS
Control units for the ABS can fail on pre-facelift cars, so check for warning lights; replacement costs can be steep.
Gearbox
Manual gearboxes can get very notchy, sometimes because of an internal fault. This can require a complete rebuild.
Cruise
Many Alteas come with cruise control. This can be temperamental, even once key parts have been replaced.
Quality
Patchy build quality sees some materials marking easily and failed switchgear. Squeaks are common. 
Interior
The Altea's cabin plastics are tough but look cheap in places, while creaks and rattles can manifest over time. Cubbyholes galore add to the practicality, as does a sliding rear seat, plus there's plenty of head and legroom for five people. Boot space is good rather than spectacular, but if it's a priority go for an Altea XL: this can stow up to 1,604 litres of luggage. 
Running costs 
Alteas can be set up for fixed or variable servicing. The former means a garage visit is needed every 12 months or 10,000 miles, while the latter allows up to two years or 20,000 miles between services.
Annual maintenance means the check-ups alternate between minor and major (at £169 and £279), while every variable service is a major one at the higher price. All engines have a cambelt, which must be replaced every four years or 40,000 miles; expect to pay £329 for a petrol, or £399 on a diesel; add an extra £130 to also replace the water pump. Every two years the brake fluid needs to be renewed, at £39. 
Recalls
SEAT has issued five Altea recalls, the first for fuel leaks in diesels built up to August 2004. Flywheel failures in six-speed manual 2.0 TDIs made from February 2004 to June 2005 led to another recall. DSG cars built from September 2008 to August 2009 were called back, and all 2009 2.0 TDIs were recalled over fuel leaks. The diesel emissions recall involves some 2.0 TDIs; log on to tinyurl.com/ycrng28f for more info.
Driver Power owner satisfaction 
The Altea's last appearance in our Driver Power satisfaction survey came in 2015, when it ranked 181st; disappointing, but still ahead of the BMW 1, 3 and 5 Series at the time. Practicality and low running costs were easily the SEAT's strongest suits, with owners criticising ease of driving, in-car tech and ride quality.