Toyota C-HR Hybrid: long-term test review
Final report: Switch to hybrid Toyota C-HR pays big dividends with fuel economy
Find your Toyota C-HR
Offers from our trusted partners on this car and its predecessors...
Or are you looking to sell your car?
Advertisement
A stint in the fuel-efficient C-HR Hybrid has not only helped reduce our fuel bills, it's also lowered our heart rate. The Toyota could be more fun, but it's still a top family car even if the Hybrid costs £3,295 more than the petrol version we ran before.
Mileage: 1,289Economy: 57.4mpg
My constant moans about poor fuel economy and real-world range are over. Switching our turbocharged petrol Toyota C-HR for the more frugal Hybrid has quite literally paid dividends, instantly slashing our fuel bills by almost 50 per cent.
But while cutting costs was the catalyst for the swap, there have been a number of welcome side effects since we took delivery in late August. Perhaps the most prominent of these is the way the Hybrid model calms you as you drive. Being able to run in EV mode for short distances is incredibly relaxing, while the automatic gearbox helps take the strain in stop-start traffic.
• The best crossovers and small SUVs of 2018
But in an effort to get to know the car a bit better, we recently spent some time navigating the extensive infotainment and trip computer menus to see if there were any Hybrid-exclusive features we'd so far missed. And searching through the car's central screen has unearthed a surprisingly entertaining piece of kit: hidden in one of the sub-menus is an app called 'Glass of Water'.
It mimics a story from nineties Japanese comic book Initial D, in which a young tofu delivery driver places a full glass of water in the cup holder of his Toyota Sprinter Trueno before every drop-off. The idea being that if he could drive without spilling the drink, the food would arrive at its destination unharmed.
It's harder than it looks, too. I tried it in our C-HR on a run into the office recently, and during the nine-mile journey I managed to lose the equivalent of a whole can of pop. The app records the way you accelerate and brake, as well as analysing cornering force – translating that data into lost liquid.
You need to be incredibly gentle to avoid any kind of spillage. Luckily it's completely digital, so even on a particularly painful stop-start journey there's no need to mop out the car. Furthermore, even when we're splashing that metaphorical water all over the cabin, our C-HR's plush ride ensures comfort is top-notch.
We've enjoyed watching the car's Energy Monitor, too. The clever display can be projected either on the central touchscreen, or on the TFT monitor between the dials. It shows you exactly how the power is being produced; either via the engine, the electric motor, or a mixture of the two.
In fact, you end up challenging yourself to drive more economically. By feathering the throttle and using the regenerative braking system, we found it possible to travel remarkably far on electric power alone. On a recent journey back home to Hammersmith from Richmond Park, our C-HR Hybrid returned a scarcely-believable 94.3mpg. A similar run in the petrol car would've been less than half of that figure.
Partnership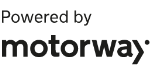 Need to sell your car?
Find your best offer from over 5,000+ dealers. It's that easy.
We're regularly seeing numbers in the high-sixties, too. Where the turbo petrol car – which didn't have any kind of fuel-saving stop-start system – would occasionally dip below 30mpg on a particularly slow run into the office, the cossetting Hybrid is yet to return less than 50mpg. The fact it can do so in near-silence is the icing on the cake.
Granted, when you take the car out of town the Hybrid's CVT gearbox isn't as well suited to faster driving as the sweet manual transmission in our previous C-HR. While the taut chassis is unaffected, the auto isn't as involving to drive on a twisty road.
There are no steering wheel-mounted paddles, either, which removes a level of interaction that we so enjoyed in the turbo petrol car. Joining a motorway under full throttle sends the revs skywards, too, although the Hybrid does settle down when at a cruise.
It's all proof the Hybrid-powered C-HR is a much nicer car when you take things easy. It actively encourages a sense of calmness and serenity that is sometimes missing from cars designed for families and commuting.
Third report: Toyota C-HR
Will the hybrid version of the Toyota C-HR cure thirsty petrol woe?
Mileage: 6,544Economy: 38.7mpg
Covering as many miles as I do (around 30,000 per year, if you're interested) means I'm constantly keeping an eye on fuel consumption. Sporty cars are all well and good, but for me, an everyday hack should offer a decent range and reasonable running costs.
• The best crossovers and small SUVs of 2018
And while we've certainly warmed to our Toyota C-HR, we seem to spend a lot of time filling it up. A full tank shows a predicted range of 340 miles – enough to get me to Devon to see my parents, but only halfway back.
It remains one of the best driver's cars in its class, however. By avoiding some of my usual motorway routes I've had some entertaining back-road blasts around Hampshire and West Sussex. It's no Ford Fiesta ST, but the C-HR blends a good ride with responsive handling. 
Average economy is leveling out, too, but the lack of stop/start technology is harming efficiency in town; a busy run into the office saw our reading drop to just 23.7mpg. That's not good enough for a small SUV.
This is the reason you see not one but two C-HRs in the picture above. To determine whether we can reduce our running costs by switching powertrains, we've swapped our manual car for the Hybrid. Propelled by the same 1.8-litre petrol-electric set-up as in the Prius, it'll officially return 74.3mpg.
It'll be interesting to see whether the auto gearbox dilutes the C-HR's sense of fun. But there's no avoiding the fact that, in an effort to lower my costly petrol bills, the favourable fuel economy will be a boon. The differences don't stop there. We're chopping in our Excel-spec model for a C-HR Hybrid in Dynamic trim. This car comes in at £28,895, which is quite bit more. The powertrain accounts for a lot of that, but Dynamic adds black alloys and LED lights.
Second report: Toyota C-HR
Surprisingly agile Toyota C-HR crossover has brought out the racing driver in us
Mileage: 4,607Economy: 41.3mpg
People really don't like to compromise. But when picking a new car we're so often forced to choose whether we want style or practicality, performance or low running costs. Budget is a big factor, too; is added kit a bigger boon than a lower list price and reduced monthly payments?
However, as our time with the Toyota C-HR goes on, we're realising it's a car of many talents. While few crossovers can claim to be truly fun to drive, our SUV has proven very capable during its first four months on the Auto Express fleet.
This is partly because the C-HR is based on the latest TNGA (Toyota New Global Architecture) platform, which also underpins the excellent hybrid Prius family car. Despite the raised suspension and chunky shape, this is an agile, grippy and surprisingly entertaining crossover to drive.
The C-HR steers sweetly, and body control is good. And while it won't win any drag races, the 1.2-litre turbo petrol engine feels punchy through the gears. It can be short on response if you let the motor bog down in lower revs, but place the C-HR in its hidden Sport setting and this becomes less of a problem.
This is a feature we conveniently stumbled across when playing with the SUV's trip settings on a recent jaunt to Suffolk. Deep within the C-HR's on-board computer there's a section that controls the three drive modes. Each time you start the engine, the Toyota flicks back to its default Normal setting – but explore things further and you're also presented with a pair of presets called 'Eco' and 'Sport'.
The former is best avoided, because it dulls the car's responses and makes it rather sluggish. In Sport mode, however, the C-HR feels sharper and more urgent.
Yet aside from the slightly spikier throttle, the crossover's grown-up driving manners remain intact. It's certainly more fun than a Nissan Qashqai or Renault Kadjar, and runs the class-leading SEAT Ateca pretty close, too. While not immediately obvious, it's proof, if it were needed, that there's a sliver of racing driver in all of us.
So those tempted by the increasing desirability of crossovers no longer have to compromise with a flabby or soft SUV. In fact, buyers after a fine-handling family car could do worse than take a test drive in the sharp, smartly-styled C-HR.
Along some of Suffolk's finest B-roads on our recent trip, the Toyota handled brilliantly – quickly inspiring confidence from behind the wheel.
It's quiet on the motorway, too, with very little in the way of wind, engine or road noise. The long sixth gear means it settles down nicely at 70mph, while our car's adaptive cruise control system takes some of the strain out of longer journeys. On our run back to London on the A12, we managed almost 48mpg.
The seats are comfortable and nicely supportive, and while the contrasting black and brown trim isn't to my taste, it certainly helps the car stand out.
The big central touchscreen looks dated alongside the systems from SEAT or VW, but it's easy enough to navigate. I'm finding it no trouble swiping through my saved radio stations, plus friends and colleagues have often commented on how clear the call quality is from the built-in Bluetooth set-up.
Another plus point for the C-HR during the recent hot weather has been its ice-cold climate control. It's proven invaluable on longer trips as temperatures have frequently risen close to 30 degrees Celsius of late.
The 'Fast' setting lowers the cabin temperature in no time – even after the car has been sitting for several hours in direct sunlight.
We're still suffering from the car's poor urban fuel economy, however. It does seem to be improving, but because much of my commute is spent in heavy city traffic, this stands out as our Toyota's weakest feature.
This considered, we'll be looking to switch our 1.2 T for a stint in the (hopefully) more efficient C-HR Hybrid version in due course.
First report: Toyota C-HR
Angular Toyota C-HR crossover reminds us of origami. How does it unfold on the road?
Mileage: 2,456Economy: 39.4mpg
Car design has come a long way in recent years. Gone are the boxy, square-edged hatchbacks; they've seemingly been replaced by curvy coupés and sleek SUVs. The latest addition to the Auto Express fleet sits in the latter category, standing proud as one of the coolest crossovers on sale.
For the next six months we'll be running the funky Toyota C-HR you see in the pictures. It's not the fuel-sipping hybrid, but instead the punchy 1.2-litre turbo petrol model, which toppled the all-conquering Nissan Qashqai in our road test last year. In mid-spec Excel trim it boasts plenty of kit, too.
• The best crossovers and small SUVs of 2018
However, before you've even turned the key, you notice what a distinctive-looking car it is. There really is nothing quite like it on the road – with its aggressive front end, harsh creases and vanishing rear window line, it has a unique style often missing in this sector.
Some of the folds are so sharp, I liken it to a piece of intricate origami. It's similarly quirky inside, too, where the quilted seats and gloss-black plastics give it a thoroughly modern edge. The big central screen feels like a bit of an afterthought, but fit and finish is good and the dials are easy to read.
Things are similarly plush in the back, although our car's black trim means it feels very dark and quite claustrophobic on long journeys. A panoramic roof would help – although it's conspicuous by its absence, even on the options list.
But that's one thing we love about the C-HR already. A huge amount of kit is included as standard. This Excel model is our pick of the range, and includes 18-inch alloy wheels, keyless entry, automatic lights and wipers, a reversing camera and built-in sat-nav.
That's where the tech marvels cease, however. Despite that big screen, connectivity falls short of the class best. You still can't buy a Toyota with Apple CarPlay or Android Auto, which can be frustrating when you're in and out of cars as often as I am – and no factory infotainment system is as good as the smartphone makers' efforts. We take the ability to plug and play for granted, but it proves how easy infotainment can be – making the C-HR's failings in this regard even more apparent.
Our only other complaint after six weeks and 2,000-ish miles is the lack of stop/start. You'd imagine a brand with a superb record on hybrid tech and economy gains would fit a simple fuel-saving system such as this as standard, but it's not even an option.
Our regular urban trips mean efficiency is suffering; on a recent seven-mile journey in London the C-HR returned only 23.7mpg. On longer runs, however, the cool crossover is proving far more capable. It's both quiet and comfortable, and – providing you work the gearbox – plenty quick enough, too. What's more, this measly miles per gallon figure almost doubles on the motorway, even when carrying a full roster of passengers and their luggage.
The latest addition to the Auto Express fleet looks great and drives well. It's comfortable on long journeys, and Excel trim comes with most of the kit you'd want on a family SUV. The dated infotainment system frustrates, and we've questions over the high urban running costs, but none of this can prevent the C-HR from being a hugely capable crossover.
*Insurance quote from AA (0800 107 0680) for a 42-year-old living in Banbury, Oxfordshire, with three penalty points.