New Toyota RAV4 plug-in hybrid 2021 review
The ever-popular Toyota RAV4 SUV gets plug-in hybrid power for first time
Find your Toyota RAV4
Offers from our trusted partners on this car and its predecessors...
Or are you looking to sell your car?
Advertisement
Verdict
From a technological point of view, the RAV4 Plug-in Hybrid is an impressive achievement. This is a comfortable and refined plug-in hybrid SUV – as long as you keep charging it from the plug instead of via the engine. There's acres of space in the well stocked and well finished cabin, and the boot is still huge. The price tag is big, too, but the ultra-low Benefit-in-Kind taxation rates mean that Toyota could be on to a winner with company car buyers. The Suzuki Across – which is almost identical – is cheaper still, though.
Toyota's hybrid expertise takes a new turn in 2021 with the introduction of this: the RAV4 Plug-in Hybrid. It's a bit of a missing link for this popular large SUV. Toyota made a fully electric RAV4 for its first two generations, but for the US market only, while the last version of the car to be replaced had a conventional hybrid powertrain to bring an electrified RAV4 to the masses.
Now, with CO2 targets ever harder to hit, Toyota sees plug-in hybrid power as a catch-all, delivering mass market appeal combined with ultra-low emissions and running costs.
The new car has a 2.5-litre four-cylinder petrol engine developing 182bhp and linked to a CVT transmission, but the battery and dual-electric motor set-up take centre stage. A large 18.1kWh battery is located beneath the rear seats, while the front motor is rated at 134kW (176bhp) and the rear at 40kW (53bhp). The engine and electric motors don't produce maximum output at the same time, so peak power is rated at 302bhp.
With two electrified axles, the RAV4 drives through its electric motors nearly all the time. The engine is there mainly for generating charge, and only occasionally sends drive directly to the front wheels. The driver can flick through four modes – EV for pure electric running, EV/HV, which shuffles between fully electric and hybrid power automatically, HV for solely hybrid running, and a charging mode, which sees the engine top up the battery on the move.
From start-up, the RAV4 defaults to EV mode if there is enough charge in the battery. Keep the cell topped up – it can be recharged in 7.5 hours from a household plug or as little as 2.5 hours from a 7kW wallbox – and there's plenty of all-electric range to lean on.
EV mode really means just that, and little will provoke the engine into action. Toyota claims up to 46 miles of pure-electric running is possible, and we managed 35 silent miles with no real effort. The car is extremely smooth, and on electric power alone it's certainly fast enough for day-to-day life. Its acceleration is comparable with that of the entry-level 2.0-litre petrol RAV4. The top speed on electric power is 84mph.
When the battery is drained, the RAV4 automatically switches into EV/HV mode, but you'll still wonder if the engine is involved. The transition between the two power sources is seamless, and even having a CVT transmission doesn't seem to be a problem. The engine drops in and out, contributing when it needs to and quietly leaving when not required. It's a very impressive piece of engineering.
Partnership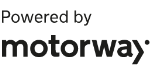 Need to sell your car?
Find your best offer from over 5,000+ dealers. It's that easy.
You'll also discover Eco and Sport modes on top of the drivetrain options. They alter the state of performance, with Eco mode dulling throttle responses in the pursuit of efficiency, and Sport mode giving you maximum power in one hit.
Although 0-62mph takes just six seconds, the RAV4 is not a car you'll want to hurry in. Instead it's a solid cross-country cruiser, with good ride quality at speed. The weight and firm springing mean it's slightly fussy at low speed around town, though, and not quite as comfortable as the other RAV4 variants. It's got nice steering, great visibility and loads of space for adults front and rear. But Toyota's newcomer is heavy and it feels it, so while 302bhp sounds like a recipe for fun, it's best to sit back and enjoy the impressive levels of refinement.
The only flaw in this otherwise spookily smooth and silent package is exposed when you tap into the recharge mode. Asking the engine to constantly top up the battery introduces trademark CVT wailing. Up hills the revs are intrusive and coarse, but it's a small trade-off to pay when you consider the rest of the package.
Toyota claims fuel economy of 282.5mpg. That's a rather fanciful figure, but you can expect around 55-60mpg in the real world, or more if you do as you should, and plug in on a daily basis. CO2 emissions of just 22g/km mean company car users profit the most from the RAV4's tiny Benefit-in-Kind tax rate of just seven per cent for the 21/22 tax year. Those in the 40 per cent bracket can expect a tax bill next year of around £1,424, so compared with standout rivals, the Toyota's financials make strong sense.
The only problem nipping at its heels is the near-identical Suzuki Across PHEV, which, thanks to its slightly smaller price tag, has a slightly smaller tax bill, too – £1,275 for 21/22 for higher-rate taxpayers. However, we found the Suzuki wasn't quite as comfortable on the road as the Toyota.
Prices for the RAV4 PHEV start from £47,395 in Dynamic trim, rising to £50,895 for this Dynamic Premium car. That's quite a chunk, and compared with rivals such as the Peugeot 3008 HYBRID4, the RAV4 is a pricey option with its large battery.
But this trim does bring a panoramic roof, black leather upholstery, and heated and cooled electrically adjustable seats. Even heated rear seats are standard. It feels plush and very well made, if lacking a little sparkle in its design. The only real weak point is the nine-inch infotainment, with its cheap-feeling buttons and dated graphics. Yet standard Apple CarPlay and Android Auto allow you to bypass this using a smartphone.
| | |
| --- | --- |
| Model: | Toyota RAV4 Plug-in Hybrid Dynamic Premium i-AWD |
| Price: | £50,895 |
| Engine: | 2.5-litre 4cyl petrol-electric |
| Power/torque: | 302bhp/N/A |
| Transmission: | CVT auto, four-wheel drive |
| 0-62/max: | 6.0 seconds/112mph |
| Economy/CO2: | 282.5mpg/22g/km |
| Electric range:  | 46 miles |
| On sale: | Now |