Toyota Supra vs Audi TT RS vs Porsche 718 Cayman S
We test the new Toyota Supra against some fierce rivals - the Audi TT RS and Porsche 718 Cayman S
After years of teasing, concept cars and spy shots, the 2019 Toyota Supra is finally here. The Supra name harks back to Toyota's sports cars in the seventies, eighties and nineties (initially as a variant of the Celica, then as a standalone car later on).
These cars shared three key features that gave the Supra its character: striking looks, a brawny, straight-six petrol engine and rear-wheel drive. 
This new model follows its ancestors because it shares those key aspects – and it has a lot of heritage to live up to, not to mention a set of incredibly accomplished rivals that it has to beat. And they're a varied bunch, because the formula beneath the striking body differs slightly from car to car.
The Audi TT has just been updated, which means there's a new version of the blisteringly fast TT RS, which will be the Supra's first hurdle. It's one cylinder down on the Supra, but has a lot more power and four-wheel drive.
Then there's the Porsche 718 Cayman. The previous Supra was a rival for Porsche's entry-level 968 in the mid-nineties, and the modern version also goes up against the smallest Porsche, in Cayman S guise.
Here we'll find out if the new Supra can live up to the legend, and if it can beat the best small sports cars around.
Toyota Supra 
| | |
| --- | --- |
| Model:  | Toyota GR Supra Pro |
| Price:  | £54,000 |
| Engine: | 3.0-litre 6cyl petrol, 335bhp  |
| 0-60mph: | 4.1 seconds |
| Test economy: | 27.6mpg/6.1mpl  |
| CO2:  | 170g/km   |
| Annual road tax:  | £455 |
There is nothing else on the road that looks like the new 'A90-generation' Toyota Supra, because its bold styling sets it apart. At £54,000, it's not cheap, but next to these rivals, it's packed with equipment – so does it deliver?
Design & engineering
The Supra's long bonnet is a bit deceptive, because the Toyota has a relatively small footprint on the road. The TT and 718 Cayman are longer and taller than the Supra, which also has the shortest wheelbase of the three. This compactness, with a wide track but short wheelbase, was key to the car's development from the outset.
Under that long bonnet is a 3.0-litre straight-six turbo engine, which drives the rear wheels. This is a classic layout for a brawny sports car, in contrast to the Audi's transverse engine. The 718 Cayman is the only mid-engined model here.
One of the most talked-about aspects of the Supra's development is that it shares a lot of parts with BMW's Z4 convertible, including that engine. It produces 335bhp, which is the lowest output of these three cars, yet it also makes 500Nm of torque at 1,600rpm, which is more than either of its rivals.
Toyota says the Supra's suspension set-up (MacPherson struts at the front and a multi-link rear, with adaptive dampers and an electronic differential as standard) has little in common with BMW's Z4, so despite these two models sharing parts, they've been developed and set up entirely separately.
With that in mind, it seems odd that Toyota opted to go for mostly BMW switchgear and trim for the interior. Nearly everything you touch and look at in the cabin is sourced from BMW, which is a shame in some respects, because we'd have liked a little more individuality. However, the quality is good and the infotainment – a re-skin of BMW's system – is excellent. This 8.8-inch set-up gets sat-nav as standard, while 19-inch alloys, adaptive cruise, heated leather seats, LED lights and wireless phone charging are also included on this Pro model.
Partnership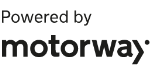 Need to sell your car?
Find your best offer from over 5,000+ dealers. It's that easy.
Driving
The straight-six motor in the Supra sounds slightly muted, but it's very smooth and its performance is genuinely impressive and enjoyable. It sprinted from 0-60mph in 4.1 seconds and easily held its own in our straight-line tests. It was quickest from 30-50mph in third and fourth gears (taking just 1.8 and 2.2 seconds respectively) and its eight-speed gearbox has one more ratio than its rivals, so it was also faster in our 50-70mph in-gear tests.
The gearbox isn't as snappy as the Porsche's PDK, but it's good enough, and the plentiful torque means you can keep things relaxed at low revs and still make swift progress, or rev it out for maximum attack. However, the engine does start to lose its urgency beyond 5,000rpm.
Press the throttle and there's a noticeable lift at the front of the car, exacerbated by the low driving position. This is a hint at the Supra's softer set-up, because the Toyota is more compliant than these rivals. It's the most comfortable car, smoothing out bumpy roads and dealing well with potholes. But, while it's a match for the TT RS's body control, the Cayman is more tightly controlled still, without sacrificing too much when it comes to ride quality. The Porsche also has much more responsive steering. The Toyota's is quick but has very little feel or feedback; it feels mushier and more vague. 
The Supra is still good fun to drive, though: the classic front-engined, rear-wheel-drive layout gives it a nice balance, because you can feel the rear wheels moving about slightly as you power out of corners, the differential working to tighten your line.
• Best performance cars to buy 2019
In Sport mode the chassis is much more lively, and the Supra actually loses composure on rougher roads, so it's nice that you can configure individual elements of the chassis and powertrain.
Practicality
The Supra's 290-litre boot is a little larger than the Cayman's 275-litre rear luggage area. It's more versatile because there is more space behind the seats for bags, but the Cayman also has a 150-litre boot in the nose, so it can actually carry more luggage overall. The Audi is by far the most practical, because it has rear seats (they're small but okay for kids) and a big, 305-litre boot.
The Toyota's cabin is cosy, but there's room for adults to sit comfortably, thanks to the superb driving position. It's worth mentioning that you can also access the boot from the cabin, while storage is acceptable for such a tight cockpit.
Ownership
Toyota offers a five-year warranty on its new cars, which is good news for Supra buyers, building on the brand's solid reputation for reliability, even though many of the components are shared with BMW. The other marques here offer three years of cover.
Only the Audi has been tested by Euro NCAP (it scored four stars in 2015) but the Toyota wins on safety kit. It gets automatic braking, a pre-collision system, adaptive cruise, cross-traffic alert, lane-keep assist, blind-spot assist and traffic-sign recognition.
Running costs
The Supra's large engine is actually reasonably efficient given the performance, returning an average of 27.6mpg. That was a little ahead of the TT RS, which returned 26.2mpg, and both beat the Cayman S, which managed 24.6mpg.
Over a year's driving this means it'll cost £2,519, £2,657 and £2,830 respectively to fuel the three cars, so there isn't too much difference between the three.
Testers' notes
"The previous Supra was known for its popularity with the car-modifying community, and this new one is already attracting top tuners, especially in Japan's thriving drift scene."
Audi TT RS Sport Edition
| | |
| --- | --- |
| Model:  | Audi TT RS Sport Edition |
| Price:  | £57,905 |
| Engine: | 2.5-litre 5cyl petrol, 395bhp  |
| 0-60mph: | 4.0 seconds |
| Test economy: | 26.2mpg/5.8mpl  |
| CO2:  | 181g/km   |
| Annual road tax:  | £455 |
The Audi TT was updated early in 2019, and the RS version is now available with the same set of minor upgrades. It's the most powerful car here, with 395bhp, and it's also the most expensive at £57,905 (although a cheaper variant is available).
Design & engineering
In its transformation to this RS, the TT has been honed by Audi Sport, which uses the Volkswagen Group's versatile MQB chassis, with MacPherson struts at the front and a multi-link rear axle because of its four-wheel-drive layout. Adaptive dampers are available, too. 
Despite the fact that it shares parts with a Volkswagen Golf, the TT RS stands shoulder to shoulder with its rivals here; it delivers more thrills than any other model in the range.
That quattro four-wheel-drive system is tuned differently in the RS, sending up to 100 per cent of the power to the rear wheels in certain conditions. Audi hasn't stuck to convention with the TT RS's engine, either, because the 2.5-litre turbocharged five-cylinder unit is a rare find these days, and is one of the best motors in any of the brand's RS models. It's bursting with personality and produces a very healthy 480Nm of torque alongside that 395bhp, sent through a seven-speed dual-clutch gearbox.
Mind you, the same applied to the previous TT RS. This one's had a gentle exterior facelift – and it's a similar story inside; the TT's cabin is one of the most impressive interiors of any sports car. There's no central display on the dashboard, because everything is included in the standard 12.3-inch Virtual Cockpit screen behind the steering wheel. This means that the dash looks super-neat and clean, with air-con controls in the vents and high-quality materials. 
Standard equipment includes cruise and climate control, nav, phone tech, LED lights and keyless go.
Driving
The TT RS driving experience is all about the engine and the unique noise it makes. It's both distinctive and exciting, whether you're just pottering at low speed or pushing it to the limit. It responds brilliantly to both approaches, so there's a broad spread of ability to tap. It's turbocharged, so there's a little lag from low revs, but once the engine is spinning, the TT RS is truly rapid. It's just a shame it's quieter and less exciting than pre-facelift models. Put it down to the addition of a WLTP-compliant particulate filter.
The Audi showed huge performance on test, with a 0-60mph time of just 4.0 seconds. This is down to a number of factors. Most obvious is the powerful engine, but the Audi also has a swift-shifting seven-speed dual-clutch gearbox that blasts through the ratios. Another key part of the RS's pace is its strong, quattro-assisted traction off the line.
In the lower gears the Audi is similarly fast – it took just 2.0 seconds to go from 30-50mph in third, beating the Porsche, which took 2.3. However, in fourth, the Cayman S's 3.1 seconds beat the TT RS's 3.7. The Supra beat both, at 1.8 and 2.2 seconds.
It's just a shame that the TT RS doesn't have the deft handling to match its performance in a straight line. Yes, its steering is precise, but it has very little feel and feedback, and this doesn't improve even if you change the steering weight by toggling through the different driving modes. 
The Audi also isn't as lively and exciting as its rivals through corners. The four-wheel drive gives you loads of traction in all conditions, but the Supra and Cayman are more adjustable and therefore more fun. On the road, the RS's super-secure demeanor means it feels a bit too buttoned-up as well.
With the adaptive dampers set to their softest mode, the Audi deals with potholes and drain covers pretty well, but the ride isn't as settled as in its rivals here on medium-speed roads. While bumps don't send shudders into the cabin, you can certainly feel each one as you go over it.
At higher speed the TT RS settles down more, and although wind noise is minimal, there's a lot of tyre roar and the seats aren't that comfortable on a long trip. Its gearbox is smooth in low-speed traffic, and visibility is good, so it's decent around town.
Practicality
This is by far the most practical car here. Not only does the Audi have the biggest boot, at 305 litres, it also has a large hatchback opening so it's easy to access.
Then there's the fact that it has two small rear seats. These aren't that spacious, and only kids will be able to fit in them on longer trips – they're probably most valuable as extra luggage space – but the fact that they exist is enough for the TT to score higher than its rivals in this category.
Ownership
Audi finished 16th in our 2019 Driver Power customer satisfaction survey, which was a little behind Toyota in 10th. Porsche didn't appear in the survey. Toyota's dealers were a lot better, though, taking third place overall. Audi's showrooms finished in a poor 22nd place.
The fact that the TT has been assessed by Euro NCAP (with a four-star rating) garners it some points here because the others haven't been tested. The Audi's safety equipment includes active lane assist, but AEB isn't available. Blind-spot assist is £595 extra.
Running costs
The Audi's big engine isn't the most efficient, returning 26.2mpg on our test. It's also the most expensive to run as a company car because of its higher list price. A higher-rate earner will pay £8,338 a year in company car tax to run the Audi, the Porsche will cost £8,144, and the Toyota £7,905.
Testers' notes 
"The main styling tweaks here include larger RS honeycomb grilles, subtly different LED lights, wider skirts, a new rear bumper and a fixed rear wing. The changes are subtle, outside and in."
Porsche 718 Cayman S PDK
| | |
| --- | --- |
| Model:  | Porsche 718 Cayman S PDK |
| Price:  | £56,365 |
| Engine: | 2.5-litre 4cyl petrol, 345bhp  |
| 0-60mph: | 3.9 seconds |
| Test economy: | 24.6mpg/5.4mpl  |
| CO2:  | 193g/km |
| Annual road tax:  | £455 |
The 718 Cayman is available with two engines: a 2.0-litre unit in the standard car and a 2.5-litre motor in the S variant we're testing here (the GTS in our images also uses a 2.5). It's available as a manual – unlike its rivals – but we're looking at the PDK automatic version, which costs from £56,365.
Design & engineering
While the Supra and TT RS are front-engined models, the Cayman is mid-engined, with the motor placed just ahead of the rear wheels, behind the cabin. The Porsche's engine is an uncommon flat-four configuration, with the pistons pushing in and out in a 'boxer' motion rather than up and down like a traditional in-line four. It produces 345bhp and 420Nm of torque from 2,100rpm. The 718 is the lightest car in this test, and performance is excellent.
The Porsche uses strut suspension at the front and rear, while our car was fitted with the optional Porsche Active Suspension Management – also known as PASM, it costs £1,010 and lowers the ride height by 10mm – and Porsche Torque Vectoring (£926), which includes a limited-slip differential. PASM allows you to alter damper settings, and activates the system in Sport Plus mode.
Torque vectoring selectively brakes individual wheels to improve cornering, while the limited-slip diff also helps traction and agility, and is mechanical, unlike the Supra's electronically controlled set-up.
The Cayman's cabin is starting to feel a little dated, but still features plenty of high-quality materials so it still feels worth its price tag. The driving position is brilliant – one of the best in any car – and there are plenty of buttons, so the user interface is good to use, even if the centre console looks a little cluttered.
Sat-nav, DAB, Apple CarPlay and leather seats are all standard on the S, but it's not as well equipped as its rivals, especially the Supra. Even basics such as parking sensors (£362), cruise control (£228), heated seats (£294) and LED lights (£1,397) can turn the Cayman into an expensive car. The Porsche's incredible chassis is what justifies its price, though.
Driving
The Porsche's suspension is very impressive. With the adaptive dampers set to their softest mode, the 718 is compliant and soaks up bumps well, and even really rough roads don't upset its balance through corners, as they occasionally do in the Supra. There's minimal body roll, even in this mode, and if you change to the stiffer setting, it's more rigid at the cost of a little ride comfort. The Supra doesn't have the Cayman's incredible body control and grip even on bumpy surfaces, while the TT is lumpier.
The Cayman's steering is spot on, and it offers a good level of feel so you get a better sense of the incredible level of grip available. You can push hard in corners, and while the Supra feels pretty much just as engaging, the 718 is more lively than the TT.
The PDK automatic box is smooth in auto mode, just like those in both rivals, but it's a little faster to change in manual mode when driving more quickly.
Strangely for a Porsche, the engine is the weak link in the Cayman package. The flat-four is unusual and has some novelty value for that reason, but it's ultimately not very exciting and sounds coarse, unlike the Audi's five-cylinder and the Toyota's six, both of which make nicer noises. The flat-four motor delivers the performance figures you would expect, but does this in a workmanlike manner. 
The Porsche took 3.9 seconds to go from 0-60mph in our tests, thanks to that fantastic PDK gearbox, launch control and great traction. It took just 3.6 seconds to go from 30-70mph through the gears, although the Toyota and Audi took 3.5 and 3.0 seconds respectively, but the three are matched fairly evenly on straight-line acceleration, barring some gearing differences. Where the 718 Cayman really excels is on the messages it relays to the driver and how it involves you in the experience.
Practicality
As with the Supra, there's room for only two in the 718 Cayman, but it's actually pretty practical aside from that. With the Porsche having a hatch at the rear, its 275-litre boot is pretty usable, and there's an extra 150 litres up front, under the bonnet. It's not as practical as the Audi, and there's a bit less room behind the seats than in the Toyota, but the Cayman has enough room for luggage. 
The Porsche also has the largest fuel tank of the three, at 64 litres, so range is respectable, and despite its mid-engined layout, visibility matches the TT's; the Supra's tighter cabin means this is poorer.
Ownership
Porsche didn't appear in our 2019 Driver Power satisfaction survey, although the brand does have a strong reputation and the Cayman should be dependable for owners.
Safety kit includes six airbags and a side-impact protection system, but systems such as a reversing camera (part of a £1,086 pack) and blind-spot monitoring (£413) are optional. AEB isn't offered.
Running costs
Porsche is known for its cars' strong residual values, and the 718 Cayman S follows that trend. After three years it'll hold on to a predicted 53.8 per cent of its value. That's a drop of £26,046, to a value of £30,319. 
The TT RS is expected to retain 46.4 per cent according to our experts, which means it will be worth £26,891 after the same period, a drop of £31,014. Finally, the Supra should retain 49.2 per cent, which is a loss of £27,448, to a value of £26,552.
Testers' notes
"Despite having the fewest cylinders, the Cayman was quickest in our 0-60mph tests - but its aural signature also shows that outright speed isn't always the most important factor."
Verdict
First place: Porsche 718 Cayman S 
This is a close result, because the Cayman's engine isn't the greatest, yet its chassis is so impressive that it's still a better sports car than the Supra or the TT RS, which both have more engaging motors. The 718 is composed and incredibly agile, with superb steering, a beautifully set-up chassis and strong performance. It's the best driver's car here, which in this test counts for more than anything else.
Second place: Toyota Supra 
The Supra had a lot to live up to, and it hasn't disappointed – it's one of the best sports cars around. Its chassis doesn't quite have the level of polish for it to beat the Cayman, but you could easily choose the Toyota over the Porsche for a number of reasons: its engine is more characterful and sounds better, while it's well equipped and fairly efficient, too. However, it can't match the 718's ultimate ability. 
Third place: Audi TT RS 
As a sports car, the TT RS falls behind its rivals in this test. It's not as involving to drive, its ride is a little too firm and the driving position is more like that of a hot hatch than a proper sports car. Its steering is devoid of life, too, but while the motor is quieter than before, the Audi's engine still has bags of appeal; it delivers incredible performance and makes every journey an event.
Also consider...
New: Alpine A110
Model: Alpine A110 LégendePrice: £50,810Engine: 1.8-litre 4cyl, 249bhp
The Alpine A110 is our favourite car in this class, and it's an Auto Express Award winner because of its incredible handling. It's simply brilliant fun to drive, while also being comfortable and usable in every-day life. The small engine and light weight mean that it's nearly as fast as rivals, yet it's also much cheaper to run. 
Used: Nissan GT-R 
Model: Nissan GT-RPrice: £55,990Engine: 3.8-litre V6, 542bhp
Going for a used sports car means that you can get something with a lot more power for your budget. Like the new Supra, the Nissan GT-R is a great pick for Japanese car fans. This 2016 variant gets from 0-62mph in no more than 2.7 seconds; we found it for sale for just under £56,000 with 12,000 miles on the clock. 
Figures
 
 
 
Porsche 718 Cayman S PDK
Toyota GR Supra Pro
Audi TT RS Sport Edition
On the road price/total as tested
£56,365/£56,365
£54,000/£54,710
£57,905/£67,120
Residual value (after 3yrs/36,000)
£30,319/53.8%
£26,552/49.2%
£26,891/46.4%
Depreciation
 
£26,046
£27,448
£31,014
Annual tax liability std/higher rate
£4,072/£8,144
£3,953/£7,905
£4,169/£8,338
Annual fuel cost (12k/20k miles)
£2,830/£4,716
£2,519/£4,199
£2,657/£4,428
Ins. group/quote/road tax cost
44/£762/£455
TBC/TBC/£455
43/£821/£455
Servicing costs
 
£625 (2yrs)
TBC
£295/£465/£295
Length/wheelbase
 
4,379/2,475mm
4,379/2,470mm
4,201/2,505mm
Height/width
 
1,295/1,801mm
1,292/1,854mm
1,344/1,832mm
Engine
 
 
4cyl flat-four/2,497cc
6cyl in-line/2,998cc
5cyl in-line/2,480cc
Peak power/revs 
 
345/6,500 bhp/rpm
335/5,000 bhp/rpm
395/5,850 bhp/rpm
Peak torque/revs 
 
420/2,100 Nm/rpm
500/1,600 Nm/rpm
480/1,950 Nm/rpm
Transmission 
 
7-spd PDK/rwd
8-spd auto/rwd
7-spd DCT/4wd
Fuel tank capacity/spare wheel
64 litres/repair kit
52 litres/repair kit
55 litres/repair kit
Boot capacity
 
150/275 litres (f/rear)
290 litres
305 litres
Kerbweight/payload/towing weight
1,385/310/N/A kg
1,495/320/N/A kg
1,450/400/N/A kg
Turning circle
 
11 metres
11 metres
11 metres
Basic warranty (miles)/recovery
3yrs (unltd)/3yrs 
5yrs (100,000)/1yr
3yrs(60,000)/1yr
Driver Power manufacturer/dealer pos.
N/A
10th/3rd
16th/22nd
NCAP: Adult/child/ped./assist/stars
N/A
N/A
81/68/82/64/4
0-60/30-70mph
 
3.9/3.6 secs
4.1/3.5 secs
4.0/3.0 secs
30-50mph in 3rd/4th
 
2.3/3.1 secs
1.8/2.2 secs
2.0/3.7 secs
50-70mph in 5th/6th/7th/8th
3.0/4.6/9.3 secs/N/A
2.9/3.8/4.8/7.1 secs
4.0/6.0/9.5 secs/N/A
Top speed/rpm at 70mph 
177mph/2,100rpm
155mph/1,750rpm
155mph/2,000rpm
Braking 70-0/60-0/30-0mph 
44.0/32.9/8.1m
43.7/32.0/8.1m
43.1/30.4/9.5m
Auto Express econ (mpg/mpl)/range
24.6/5.4/346 miles
27.6/6.1/316 miles
26.2/5.8/317 miles
Noise outside/idle/30/70mph
N/A
68/44/68/76dB
70/46/70/76dB
WLTP combined mpg
 
31.0mpg
34.5mpg
30.7mpg
WLTP combined mpl
 
6.8mpl
7.6mpl
6.8mpl
Actual/claimed CO2/tax bracket
265/193g/km/37%
236/170g/km/37%
249/181g/km/37%
Airbags/Isofix/park sensors/camera
Six/126/£362/£1,086*
Six/no/yes/yes
Four/yes/yes/£550
Auto box/lane-keep/blind spot/AEB 
Yes/no/£413/no
Yes/yes/yes/yes
Yes/yes/£595/yes
Clim/cruise ctrl/leather/heated seats
£539/£228/yes/£294
Yes/adaptive/yes/yes
Yes/yes/yes/yes
Met paint/LEDs/keyless/pwr tailgate
£632/£1,397/£497/no
£710/yes/yes/no
£575/yes/yes/no
Nav/dig dash/DAB/connected apps
Yes/no/yes/yes
Yes/yes/yes/yes
Yes/yes/yes/yes
Wireless charge/CarPlay/Android Auto
No/yes/no
Yes/yes/no
Yes/£400/£400