Used Vauxhall Crossland X review
A full used buyer's guide on the Vauxhall Crossland X covering the Crossland X Mk1 (2017-date)
Until recently, Vauxhall didn't have a great track record when it came to SUVs. The company's first SUVs were the Monterey and Frontera, which were rebadged Isuzus. As such they were rather workmanlike and lacked finesse. The Antara that came in 2006 was better but still uninspiring, so when Vauxhall finally upped its game with the Crossland X and Grandland X that both arrived in 2017, they were long overdue.
Whereas the Grandland X was up against the Ford Kuga, the smaller Crossland X was a Renault Captur rival, and while it picked up where the Meriva left off so it was really more of a slightly raised people carrier, this new entry to the market was far more competitive than its predecessors had been within their segments.
Models covered
Vauxhall Crossland X Mk1 (2017-date) – Practical and smart, the Crossland X makes a great used buy.
History
The Vauxhall Crossland X went on sale in May 2017, priced from £16,395. Buyers could choose between 1.2-litre petrol or 1.6-litre diesel engines, but both came with a choice of power outputs. While the petrol engine was available in 80bhp non-turbo form, there were also 109bhp and 128bhp turbocharged versions too.
The diesel engine came only in turbocharged guise, but buyers could choose between 98bhp and 119bhp editions; all engines came with stop/start as standard and only the 109bhp 1.2-litre Turbo was available with an automatic transmission.
At first the range comprised SE, SE Nav, Tech Line Nav, Elite and Elite Nav trims, but within a few months there was also an Ultimate edition, which sat at the top of the range, along with a Design Line option. In July 2018 a 101bhp 1.5-litre diesel engine superseded the 1.6-litre unit.
Which one should I buy?
The non-turbo 1.2-litre petrol engine is best suited to those who do largely urban, short-distance journeys. It can cope with longer drives, but if you undertake these regularly a turbocharged engine is a much better bet. No Crossland X is spartan as even the entry-level SE comes with a seven-inch display with DAB, Bluetooth, Apple CarPlay and Android Auto.
Also fitted are 16-inch alloy wheels, automatic headlights and wipers, dual-zone climate control and cruise control. Move up to a Tech Line Nav and you'll get privacy glass, rear parking sensors, ambient LED lighting and navigation (plus an eight-inch display), while the Elite adds 17-inch alloys. The Ultimate also comes with leather seat facings, a heated steering wheel, a contrasting roof colour, premium sound system, plus extra driver assistance systems such as drowsiness and forward collision alerts.
Alternatives to the Vauxhall Crossland X
B-segment SUVs have become incredibly popular in recent years, so the Crossland X is up against some formidable competition. Three that are closely related and all very desirable are the SEAT Arona, Skoda Kamiq and Volkswagen T-Cross, which come with efficient engines, impressive ergonomics and strong build quality. The first-generation Renault Captur and Peugeot 2008 were both big sellers that are comfy and practical, but neither came with a four-wheel-drive option.
The Ford EcoSport is a rival but not as talented as you might expect, although value and availability are strong points. The first-generation Nissan Juke launched this segment in 2010 and it was rather disappointing, but its successor (from 2019) is much better. Don't overlook the Mazda CX-3 which has a superb interior and great dynamics, but the model range is narrow.
Interior
The Crossland X's dash is easy to use, but some materials look and feel cheap. The seats are comfortable and supportive, and there's ample head and leg room for four, or five at a push. Seek out a Crossland X with the optional Versatility Pack and you get sliding rear seats; the Tech Line Nav and Elite got these as standard. With the rear seats in place the boot can stow 410 litres (520 litres with the sliding rear seats moved forward); drop the back rests down and this jumps to 810 litres up to the window line, or 1,255 litres to the roof.
Prices
Check out the latest used prices for the Vauxhall Crossland X on our sister site Buyacar.
Running costs
The Crossland X 1.2-litre petrol and 1.6-litre diesel have to be serviced every 12 months or 16,000 miles, but the 1.5-litre diesel stretches this to every 20,000 miles or annually. There are three levels of service: Interim, Main and Major, which run in sequence. For diesel-engined models these are priced at £170, £295 and £365 respectively, but for petrol-engined cars the costs are £160, £265 and £305.
Partnership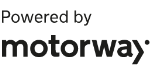 Need to sell your car?
Find your best offer from over 5,000+ dealers. It's that easy.
All Crossland X engines have a cam belt which should be replaced every 10 years. There's a 112,000-mile limit where the 1.2-litre petrol and 1.6-litre diesel engines are concerned, but it's 120,000 miles for the 1.5-litre diesel. Vauxhall dealers charge £499 if OE parts are used, but pattern parts can be fitted to cut the cost to £399. Incidentally, pattern brake pads and wiper blades are also available at £26.20 and £25.06 respectively compared with the OE parts listed in the separate panel.
Recalls
The Crossland X has been recalled six times so far, the first in January 2018 because of faulty pistons fitted to 52 cars built between October and December 2017. Substandard hub-retaining nuts led to three cars being recalled in March 2018, then in April 2019 Vauxhall recalled 539 Crossland Xs built in March 2018 because the securing bolts for the rear axle could break.
The next campaign involved 219 cars built up to May 2017, which left the factory without a rear end impact limiter, which strengthened the car's structure to improve its crashworthiness. The most recent recall was the smallest as it affected just two Crossland Xs built with faulty fuel pumps.
However, the recall before this one was the largest of all as it affected 6,282 cars built between June 2018 and March 2019. These left the factory with faulty lambda sensors, resulting in excessive emissions.
Driver Power owner satisfaction
The Crossland X has yet to appear in a new or used Driver Power survey, but as one of the biggest-selling brands in the UK, Vauxhall is always represented in our annual Brands survey. This year it came 29th out of 30, with buyers generally disliking their cars' dynamics, interior design, exterior finish and safety features. They're more enthusiastic about connectivity, fuel economy and infotainment, but everything else is mid-table at best.
Verdict
The Crossland X looks smart and offers a decent level of practicality, while there are plenty to choose from on the used market and asking prices are keen. The driving experience is uninspiring and while it's easy to claim that you don't really care about such things, you'd soon notice if the dynamics were sharpened up so that the Vauxhall was more competitive in this respect. But the driving experience notwithstanding, the Crossland X provides a good ownership proposition overall – it scores pretty well on the things that really matter. Reliability is generally good and running costs are low, especially as the relatively weak residuals mean you won't lose your shirt from depreciation unless you buy a fairly new example.