Used Volkswagen Fox (2006-2012) review
A full used buyer's guide on the Volkswagen Fox that was on sale in the UK between 2006 and 2012
Verdict
City cars have become disproportionately expensive in recent years. That's had a knock-on effect with values in the used market, so if you want a genuinely cheap car, you need to buy from an era when the bar wasn't quite so high. The Volkswagen up! raised standards massively, but these start at twice the price of a Fox, which still offers excellent practicality with reasonable economy, but little in the way of luxury. How caring the previous owners have been is key, so be scrupulous with your checks to make sure that you're buying a good one.
When the Volkswagen Fox replaced the Lupo in 2006, some mourned the demise of the latter. While the Lupo had been built in Europe (Germany and Belgium), the Fox was constructed in Brazil and Argentina as an economy car, and it showed.
The Fox wasn't poorly made, but it lacked character because it was aimed at those who just wanted cheap transport, and it was built down to a price. That made no difference for many, who were reassured by the VW badge.
It didn't matter to them that there were better city cars around because the Fox was roomy, reasonably refined and generally reliable. A decade after its demise, the Fox is still worth considering as cheap transport.
History
In a world where model-year changes keep cars as fresh as possible, it's fascinating that between the Fox's arrival in the UK in 2006 and its demise in 2012, there were no changes whatsoever to the line-up.
More reviews
Car group tests
In-depth reviews
Road tests
The Fox reached UK showrooms in April 2006, available only as a three-door hatchback, priced from £6,595. At launch there was a choice of two four-cylinder non-turbo petrol engines: a 54bhp 1.2-litre unit or a 74bhp 1.4 litre, neither of which was offered with an automatic transmission.
Instead, both engines came with a five-speed manual gearbox, and both were offered in standard or (for an extra £800) Urban trim levels. Fox sales continued until 2012, with the up! being launched into the UK market in March of that year.
Which one should I buy?
Neither engine feels particularly zesty, but the 1.4-litre unit has about 40 per cent more power than the 1.2-litre alternative, so it feels usefully more muscular. The thing is, if you shop around, you can probably source a 1.4-litre Fox for the same price as someone else's 1.2-litre example, although only one in four Foxes has the bigger engine.
Most Foxes are to the higher Urban spec, which is just as well because even these models are spartan. The range-topping cars came with remote central locking and electric front windows, plus opening rear windows. Stick with the entry-level Fox and equipment highlights included tinted glass, head restraints, a heated rear window, a rear window wiper and a lockable fuel filler cap. So, similar standard equipment levels to a Ford Fiesta Ghia from the eighties.
Alternatives to the Volkswagen Fox
The Citroen C1, Peugeot 107 (plus later 108) and Toyota Aygo were all essentially the same car. Cheap to buy and run, fun to drive and very usable, most of the cars were petrol-engined, but the Citroen and Toyota were also sold as an ultra-frugal diesel.
Partnership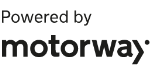 Need to sell your car?
Find your best offer from over 5,000+ dealers. It's that easy.
The original Ford Ka is cheap to buy, but rust is a big problem, so we'd go for the second-generation car from 2008. The Kia Picanto and Hyundai i10 provide very affordable motoring and they're dependable, plus you get five-door practicality as standard, although there's not much room inside.
Other small cars worth considering include the Toyota Yaris, Mazda 2, Skoda Fabia, Nissan Micra, Honda Jazz and SEAT Ibiza. Some of these are bigger than the Fox, but they're all cheap and readily available.
What to look for
Electrics
Check that the electric windows work along with the central locking; both systems can be temperamental.
Wipers
In really cold weather the rear wash-wipe can fail, blowing the fuse for the system, which also knocks out the front washers and wipers.
Warning light
If the exhaust emissions light comes, it's possible that the camshaft sensor has failed. But a replacement unit costs just £20 or so.
Displays
The dashboard lighting and liquid-crystal displays can throw a wobbly, so make sure everything illuminates and displays as it should.
Common faults
We've listed a few common faults in the 'check on' section above, and although it's basically reliable, any car of the Fox's age is liable to picking up glitches. Seek out a service history and caring previous owners to minimise your exposure to risk, although most repairs should be simple and relatively cheap to undertake.
Interior
The Fox is far from luxurious, but the dash is clearly laid out and the cabin is roomy. It's worth buying an Urban edition because this adds useful equipment such as a split-folding rear seat along with a sliding rear bench, while the front seats also slide forward for easier access to the rear. For a city car, boot space is okay, at 260 litres; fold the seats down and this jumps to 1,016 litres.
Running costs
All Foxes need servicing every year or 9,300 miles. Services alternate between Minor (or oil and inspection in VW-speak), and Major (oil and inspection extended). These are priced at £195 and £255 respectively, and you're also advised to replace the car's brake fluid every two years, at a cost of £88.
The 1.2-litre engine is chain-driven, but the 1.4 litre has a cambelt. This needs to be inspected at 55,900 miles, then every 18,600 miles after that. There's no set interval for replacement, but when it's due, you can expect to pay around £450 to have the work done.
Recalls
It's a reflection of how simple the Fox was, in terms of its engineering and equipment levels, that it has yet to be recalled by Volkswagen at all in the UK.
However, some Foxes manufactured between May 2007 and May 2009 have been recalled in Europe, because of problems with the airbag propellant deteriorating over time. These were fitted with Takata airbags on the production line.
Driver Power owner satisfaction
The Fox didn't manage to get into any of our Driver Power new or used car survey 'top 75' listings, or our awards, because it didn't impress in enough areas to rise above its rivals. But plenty of owners have left reviews on carbuyer.co.uk, with an average score of 3.1 out of five; it seems that Fox owners either love their cars or hate them, with very little in between.
Looking to sell your current car quickly and for a good price? We've partnered with Motorway to bring you the best offer from its network of UK dealers...