Person of the Year 2011
This year, we honour a man whose winning ways have made him a star of the stage, then and now.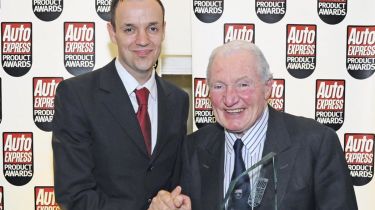 As was the case in 2010, our Person of the Year, is honoured for their long service to the aftermarket. But unlike John Haynes last year, our winner this time was a household name long before he joined the industry.
Paddy Hopkirk hit the headlines when he won the 1964 Monte Carlo Rally in a Mini Cooper S. This was just one of many successes for the Ulsterman. In rallying, he tasted victory in an Austin-Healey and even a Hillman Husky, while he also raced on the track at Le Mans.
But it was the Monte Carlo win that put him and the Mini on the world map. Once he had hung up his helmet, rather than remain on the fringes of the sport, Paddy moved into the car accessories market.
Soon, everything from roof bars to foot pumps bearing Paddy's name had hit the shelves as the rallying legend proved a major asset in the PR side of the business.
And it's for this role as an ambassador that we honour him. Paddy Hopkirk is a regular at our Product Awards ceremony, and a great supporter of the industry, bringing often much needed attention to the automotive aftermarket.