Audi A6 review - Engines, performance and drive
Sharper, faster and more dynamic than the old car, the A6 will reward keen drivers, but still soothe long-distance motorists
Find your Audi A6
Offers from our trusted partners on this car and its predecessors...
Or are you looking to sell your car?
Advertisement
Audi has a reputation for building large saloon cars that do comfort, cruising and tech well, but disappoint on open roads thanks to feeling nose heavy and riding firmly. The new A6 consigns that reputation largely to the history books.
An optional four-wheel-steering system is responsible for some of the A6's handling deftness. At low speeds the rear wheels turn in the opposite direction to the fronts, reducing the turning circle, while at high speed all four wheels turn in the same direction, improving stability and cornering. The net effect is this system seems to shrink the A6's wheelbase at low speeds, while contributing to a sense of nimbleness at higher ones.
Ride quality is another area where the A6 is worthy of praise. The last A6 felt almost wooden and uncomfortable over bumps, jarring occupants over potholes. Audi has obviously taken this criticism on board with this model, which rides with a new-found elegance and refinement. 
One area where compliments are harder to find is the A6's steering. It's accurate enough, but its synthetic character is almost entirely devoid of feel. It's here that the A6 loses out to the 5 Series, which provides far greater levels of feedback through the wheel making the driver feel better connected to the car. 
Elsewhere, almost all the news is positive. The brakes are effective, both the S tronic and Tiptronic auto gearboxes shift seamlessly, and wind noise is all but absent; it's here that Audi's work with aerodynamics and sound insulation pay dividends, but it's likely the A6's roofline and wing mirrors – low and small respectively when compared to an SUV's – come into play here as well. 
The A6 gets closer than ever to the handling benchmark laid down by the BMW 5 Series – although the 5 Series' steering and rear-wheel-drive setup mean it still has the edge. If you're toying between the A6 and the Mercedes E-Class, on the other hand, the A6 has a better-built interior, but arguably can't match the cohesiveness and effortless character offered by the car from the three-pointed star.
These decisions, though, come down more to subjective impressions rather than cold hard facts. If the A6's blend of cutting-edge tech, magisterial build quality and effortless cool sway you over the E-Class' supremely relaxing nature, or the 5 Series' pin-sharp handling, nobody could accuse you of making the incorrect choice. 
Engines, 0-60 acceleration and top speed
We'll start at the bottom of the range, with the front-wheel drive 201bhp 2.0-litre 40 TDI. This engine propels the A6 from 0-62mph in a decent 8.1 seconds and on to a top speed of 153mph. While it can't match the effortless surge of its six-cylinder counterparts, the weight advantage the four-cylinder block brings means it delivers a purer, lighter-feeling driving experience. The 40 TDI we sampled was fitted with conventional steel suspension, which undoubtedly contributed to this sense of deftness.
Audi provides three other suspension choices. The sports setup, part of S line trim, will stiffen the ride and lower the ride height; conventional suspension with adjustable dampers is also offered, as is a full air suspension set-up.
Partnership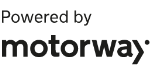 Need to sell your car?
Find your best offer from over 5,000+ dealers. It's that easy.
A pair of entry-level Audi A6s with 2.0-litre four-cylinder petrol engines are also available. The least powerful is the 201bhp 40 TFSI, which has similar performance to the 40 TDI car, and there's also a faster 45 TFSI version with 261bhp and a 0-62mph acceleration time of six seconds.
More powerful still is the A6 55 TFSI, which features a 335bhp 3.0-litre turbocharged V6. The A6 55 TFSI we drove was also fitted with air suspension, which allowed the A6 to absorb bumps and road imperfections with serenity, while contributing to the overall sense of composure. With a 0-62mph time of just 5.1 seconds, the 55 TFSI closely matches the BMW 540i's 4.8-second effort, and the big Audi drives with a responsiveness and refinement that closely matches the 5 Series' dynamism.
There's also a punchy 50 TDI diesel. Like the 55 TFSI, this is a 3.0-litre V6 engine with quattro 4x4 as standard. With 282bhp on tap, the 50 TDI propels the A6 from 0-62mph with similar speed to the 55 TFSI (taking 5.5 seconds) but does so while feeling slightly heavier – though it's almost 20 per cent more fuel efficient. Another quick yet efficient choice is the petrol-electric 50 TFSI e plug-in hybrid, which has good performance thanks to its combined 295bhp power output, yet can also cover short distances on electric power alone.
Those who want to go faster in their A6 have two options – the S6 and RS6. The former is available in saloon or Avant form and is powered by a muscular turbocharged 3.0-litre V6 diesel engine with 344bhp and 700Nm of torque – enough for a five-second sprint to 62mph and effortless motorway performance. It's not quite as fun as previous petrol-powered models, however.
The RS6, meanwhile, is available exclusively in Avant estate guise but boasts performance that's more befitting of a supercar. Its 4.0-litre twin-turbocharged petrol engine boasts 592bhp and 800Nm of torque – 0-62mph takes just 3.6 seconds.