Best supercars 2023
The 10 best supercars on sale today offer performance, thrills and outstanding style
Most petrolheads dream of supercars when growing up, but if you've done well enough for yourself, which one should you buy? There's an incredible amount of choice on the market these days, and although a great deal of the available options are turbocharged, there are still plenty of naturally aspirated supercar options about to provide old-school thrills. Our list of the best supercars on sale contains a real mix of exotics, not just in terms of engine configurations but also differing levels of luxury, wildly contrasting looks and a variety of manufacturers responsible for them.
Some brands, such as Ferrari, Porsche, McLaren and Lamborghini, have been exclusively dedicated to the production of high-performance supercars and have done so throughout their history. Other supercars come from more unlikely sources, such as Audi's remarkable R8.
Whoever makes them, all supercars have fearsome price tags and typically cost a fortune to run. High costs for fuel, insurance and servicing need to be taken into account, as do eye-watering depreciation figures if you choose poorly. Of course, many buyers around the world are more than willing to make the trade-off for the supercar's scintillating performance and capacity to get the adrenaline flowing: it's not unusual for a supercar to top 200mph these days, and 0-62mph times of under three seconds are becoming commonplace.
Experiencing that level of acceleration is a thrill that never fades for a supercar's owner, but the enjoyment that supercars create for those who can't afford them is plain to see, too. That's because we can all enjoy their outlandish and beautiful bodywork and spine-tingling exhaust notes on the occasions they drive past. In fact, there's not much that stirs the soul of a petrolhead more than seeing and hearing a Ferrari, Lamborghini or McLaren rocketing past.
Our top 10 best supercars features models that really do tick all of the boxes - they are powerful, packed with tech, stunning to look at and, importantly, still great to live with day-to-day. We think the car that manages this best is the superb Ferrari 296 GTB. However, Porsche, Lamborghini, Aston Martin and McLaren are also storied names in the supercar world, and their cars play a major part in this list…
Top 10 best supercars 2023
1. Ferrari 296 GTB
The Ferrari 296 GTB is proof that plug-in hybrids don't have to be boring, and the electric technology in this car bodes well for Ferrari's upcoming fully electric car due to arrive in 2025. The 296 GTB packs a 3.0-litre twin-turbocharged V6 engine (a first for the brand, because it doesn't recognise the Sixties Dino as a real Ferrari) paired with a 7.45kWh battery and electric motor, which combine to produce a staggering 819bhp.
The transition between electric and petrol power in the 296 GTB is seamless, thanks to Ferrari's clutch-based setup which allows the V6 to get to work smoothly. And once the combustion engine kicks in, its howling exhaust note sounds great.  You'll also get a range of roughly 16 miles from the electric motor when you don't want to attract as much attention. Better still, the Ferrari handles with incredible poise and precision, making it a car you'll always want to take the long way home in.
Partnership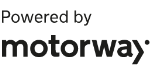 Need to sell your car?
Find your best offer from over 5,000+ dealers. It's that easy.
Click here for our in-depth Ferrari 296 GTB review
2. Porsche 911 GT3 RS
Not everyone considers the Porsche 911  the a supercar, but there's a strong argument for the iconic German sports car being thusly described in GT3 RS form. Porsche upped the ante considerably for the 992-generation version, focusing on mechanical grip and downforce since there's only so much more power it can extract from the GT3's naturally aspirated 4.0-litre flat-six under current emissions regulations. 
And so, while 518bhp is quite modest as far as modern supercars go, the 911 GT3 RS is able to get round a track mind-bendingly quickly. On the aero front, there are two underbody flaps, massive side skirts and an active rear wing of epic proportions. The latter includes a DRS (drag reduction system) so it doesn't hold the car back too much on the straights.
With the DRS switched off, you're looking at a whopping 860kg of downforce. This is backed up by sophisticated suspension set-up which can be remotely adjusted from the cabin for bump and rebound. This is one of the closest things you can buy to a racing car for the road. 
Click here for our Porsche 911 GT3 RS review
3. Ferrari F8 Tributo
Anyone who was concerned about the turbocharged F8 Tributo not being much of a step on from its 488 predecessor can rest easy. No, it doesn't sound as magnificent as a naturally aspirated 458 Italia at full steam, but it still sounds more than good enough for a Ferrari. And in all other aspects the F8 Tributo is utterly sensational to drive, on road or track, and in the simplest of terms is also insanely fast. The best just got better, thanks to a lot of goodness from the hardcore 488 Pista.
So well balanced is this car on the way into, in the middle of, and especially on the way out of corners that the intimidation factor has been all but eradicated, despite the fact that it feels massively more potent than the car it replaced.
That's one heck of a combination of talents to install under just one roof. Bottom line, the F8 Tributo might be turbocharged and mightn't sound as spine tingling as before, but in all other aspects it represents yet another giant leap forwards for Ferrari.
Click here for our in-depth Ferrari F8 Tributo review
4. Lamborghini Huracan Tecnica 
There simply has to be a Lamborghini in a list like this, and the Italian brand has just the thing. It's the Huracan Tecnica, which is broadly the same under the skin as the extreme STO, but without the wild array of aerodynamic pieces and with slightly softer suspension. So, it's easier to live with and (slightly) more subtle to look at. 
But don't be fooled by the marginally toned-down appearance - it's still a seriously potent car. Power is unchanged at 631bhp, giving a 0-62mph time of 3.2 seconds and a top speed of 201mph, delivered by a brilliant-sounding V10 that revs to 8,700rpm. And although that power unit - which sadly won't be around for much longer - is shared with the Audi R8, it makes a better noise here, as Lamborghini has managed to avoid fitting a petrol particulate filter in the exhaust system. 
Its ferocious straight-line performance goes well with the firm chassis and the rear-wheel steering system, which increases agility at lower speeds and stability when the car's going faster. Lamborghini really has saved the best until last with the Huracan.
Click here for our Lamborghini Huracan Evo review
5. McLaren Artura
The Artura - McLaren's first full-production plug-in hybrid - got off to a shaky start in life. The launch was delayed significantly, and many publications - Auto Express included - experienced technical issues when finally able to drive the car. 
However, we've driven it more recently in the UK, and McLaren seems to have ironed out the bugs, letting us concentrate on what an exceptional supercar the Artura is. It uses an all-new and unconventional wide-angle twin-turbo V6 backed up by an electric motor and a 7.4kWh battery, giving up to 19 miles of electric-only running and - more importantly for a car like this - 671bhp and 720Nm of torque. 
It's breathtakingly fast, then, hitting 62mph in three seconds dead, which is two-tenths faster than the seminal McLaren F1. The top speed is 205mph and although the engine is perhaps lacking a little character, there's no doubting its potency. 
Meanwhile, McLaren has strived to keep the car feeling as 'analogue' as possible. There's no regenerative braking system, so the brake pedal still feels very natural, and the power steering is one of the few remaining hydraulic set-ups out there, providing amazing feedback. Finally, it's light for a PHEV, tipping the scales at a very reasonable 1,498kg.
Click here for our McLaren Artura review
6. Ferrari 812 (Superfast and GTS)
The 812 GTS spyder drops the eponymous Superfast name, and adds an open-roof experience for drivers wanting a blisteringly quick, front engined, rear wheel drive supercar. Not only that, but the 812 is more comfortable, more luxurious and more civilised than the old F12. The 6.5-litre V12 engine produces 789bhp and will charge forward until it tops out at 211mph. Changing gear is taken care of with a seven-speed dual-clutch gearbox, which has shorter gearing and faster shifts than its predecessor.
However, despite the performance updates, it's the chassis and aerodynamic packages that have undergone the greatest changes. There is also a new rear-wheel-drive steering system, third generation electronic differential, torque variable electronic power steering, and handily, Ferrari's Slide Slip Control as first seen on the 458 Speciale.
To add to the overhaul, the kerbweight has been reduced by 60kg. However, the 812 is not intended to be a lightweight track car, as proven by the tyres which come with the car – Pirelli P-Zeros. So while the Superfast is still a supercar, it has definitely been designed for the road.
Click here for our in-depth Ferrari 812 GTS review
7. Maserati MC20
The MC20 marks Italian car-maker Maserati's return to the supercar market – the first since the MC12 of the early 2000s. Maserati's supercar certainly has a sense of occasion, while its jaw-dropping design never fails to attract attention. Its beauty is more than skin deep, though, because it drives even better than it looks.
While the MC20's engine note isn't hugely dramatic, the performance it delivers is. Maserati's supercar uses a 3.0-litre twin-turbocharged V6 engine that produces 621bhp to propel it from 0-62mph in 2.9 seconds. It's also precise, delicate and agile to drive, despite its suspension also offering a surprisingly forgiving ride in the softest of its three settings. The interior is also balanced enough that it delivers the road-going racer experience while still providing a decent level of comfort.
Click here for our Maserati MC20 review
8. Audi R8 Performance RWD
The latest version of the Audi R8 looks a lot like the last one at first glance, but there's a myriad of new tech, and performance is better than ever.
The most obvious difference if you're planning to buy Audi's 'everyday' supercar is the current lack of a V8 option. Nowadays you've got a choice between the 568bhp or 611bhp versions of the noisy V10 that is shared with the Lamborghini Huracan.
There's no manual option, but the twin-clutch automated gearbox offers super quick shifts when you've got the hammer down (and utterly seamless ones when you don't). The quattro all-wheel drive system is updated too, and offers incredible levels of grip and balance with a torque split system that can send 100 per cent to the front or rear on demand. 
However, our choice would be the new 568bhp Performance RWD which - as the name implies - ditches power to the front wheels entirely to save weight and increase driver engagement. You need to be paying more attention in this version, but it's still a very approachable supercar overall. Its 3.7-second 0-62mph time is half a second slower than what the Performance quattro manages, but we'd happily sacrifice a little straight-line performance to get the RWD's more mobile rear axle. 
All R8s enjoy a terrific high-quality interior featuring a 12.3-inch virtual cockpit display, and a supple, comfortable ride. Only the poor luggage capacity prevents the R8 from being a flawless all-rounder.
Click here for our in-depth Audi R8 review
9. Chevrolet Corvette C8
With a shift to a mid-engine layout for the latest 'C8' generation, the Chevrolet Corvette is now looking like an intriguing American alternative to the European supercar elite. The 488bhp offered up by its naturally aspirated V8 might seem a little sedate compared to some of the cars here, the C8 has plenty of performance to trouble some of our other entries, with a snappy dual-clutch automatic gearbox helping it achieve a 3.5-second 0-62mph time. The top speed, meanwhile, is 184mph.
Plus, the Corvette is no longer a piece of 'forbidden fruit' for us in the UK. The C8 is sold officially here, and in right-hand drive. A starting price of £87,320 undercuts a base Porsche 911 Carrera despite the 'Vette having much more power and a better standard kit list.
Not bad for an entry-level supercar, although you will have to accept it won't feel quite as premium as its European rivals, and it's arguably not as good looking as the 'C7' version it replaced. 
Click here for our Chevrolet Corvette C8 review
10. Aston Martin DBS Superleggera
At the heart of the Aston Martin DBS Superleggera lies a 5.2-litre twin-turbo V12, the same one utilized by the DB11. It provides a fitting soundtrack for Aston's super-GT, as well as incredible performance.
715bhp and 900Nm of torque are the headline figures, resulting in a 0-62 figure of 3.4 seconds and a top speed of 211mph: not bad for a car designed to take on continents rather than racetracks.
That's not to say the DBS suffers while cornering: in fact, fast corners are where it comes alive. 180kg of downforce provides stability at speed, and on smooth asphalt at least, the DBS feels compliant.
This is good news for those inclined to drive long distances, but be warned: you might find yourself driving past your destination just to enjoy a few more miles behind the wheel.
Click here for our in-depth Aston Martin DBS Superleggera review
Now take a look at the best sports cars or read more of our best car recommendations...