New BMW 118d Sport 2019 review
BMW's 1 Series family hatch has gone front-wheel drive. What does that mean for its rivalry with the A3 and A-Class?
Find your BMW 1 Series
Offers from our trusted partners on this car and its predecessors...
Or are you looking to sell your car?
Advertisement
The new BMW 1 Series offers strong performance, decent fuel economy 
and low emissions. The switch to front-wheel drive has, if anything, enhanced the way it drives, the car behaving much like the larger (rear-wheel-drive) 3 Series 
in day-to-day running. Furthermore, 
the 1 Series is more spacious and better equipped, with a killer new infotainment package. We can't wait 
to test the new 1 Series on demanding UK roads; this premium family car is likely to be hard to beat.
Back in 2003, when BMW first unleashed its all-new 1 Series into the premium family car market, the firm proudly claimed it as the best rear-wheel-drive hatchback in the world. But although the then-new 1 Series was good to drive, practical it was not – certainly not alongside the front-driven hatchbacks of the time.
But BMW persevered with the second-generation 1 Series, which looked better than the original, drove even more sweetly and was fractionally more practical than its predecessor. Yet it was still rear-wheel drive, and so still it lacked the boot capacity and space of its FWD rivals, because rear-driven cars are fundamentally compromised when it comes to packaging.
So enter the third-generation 1 Series which, shock horror, is not rear but front-wheel drive, and features engines that are mounted not inline, but transversely within the engine bay. Fans will claim that the new 1 Series can't be a real BMW if it's front-wheel drive, but the car's engineers insist otherwise. And having now driven the new 118d – which will be the big seller when deliveries start towards the end of the year – it's difficult to argue with their statement.
In short, unless you were told, you'd probably never guess that the new 118d is front-wheel drive, and that's exactly what BMW's engineers set out to achieve. To all intents and purposes, the car feels entirely neutral in this respect; from behind the wheel it feels neither as if you are being pushed or pulled along the road. Instead, the 118d is very composed, very refined, very well sorted and, well, very much like a BMW, truth be told. It should silence the front-wheel-drive naysayers in a heartbeat.
Once you get past this particular aspect of the new 1 Series, you can enjoy the car for what it is. Which is to say a 1 Series with a bigger (20 litres up on the old car) boot, significantly more leg and elbow room in the back, slightly more space in the front, a much more sophisticated interior, and a dynamite new communications package. Plus a brand new exterior design that – in the metal – is not without appeal.
Every new 1 Series features a pair of typically vast kidney grilles at the front, as well as 3 Series-inspired rear lights. The car is slightly (-5mm) shorter, but both wider (+34mm) and taller (+13mm) than its predecessor. Overall, though, in spite of its bloated dimensions, the 118d offers a more sporting visual feel.
Partnership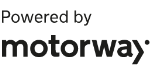 Need to sell your car?
Find your best offer from over 5,000+ dealers. It's that easy.
All of the 1 Series' engines are new, but here we're focusing on the 118d, which will cost from £26,640 when it goes on sale in September. Powered by a 2.0-litre four-cylinder turbodiesel engine with variable inlet geometry and 'multi-stage' turbocharging, the 118d produces 148bhp from 2,500-4,000rpm and a healthy 350Nm from 1,700-4,000rpm. So it majors on torque rather than outright power, and that's exactly how it feels on the road.
There are two gearbox options: a six-speed manual or BMW's optional eight-speed Steptronic automatic. The car we tried was fitted with the auto box – the same ZF unit used throughout the BMW range in various stages of specification. 
In practice it works a treat; it shifts sweetly and feels plenty quick enough. We've yet to try the manual, but if you can afford the auto, it's likely to be the pick of the range – even if you will be charged £1,600 for the privilege. 
Given that the new 1 Series weighs some 15kg less than the car it replaces, performance is predictably strong, especially when you consider how much more fuel-efficient it is. The 0-62mph dash takes 8.4 seconds, while top speed is 134mph. At the same time, BMW claims 60.1mpg (WLTP-rated) on the combined cycle, with emissions of just 108g/km. Go for the lower-powered 116d and that drops to just 100g/km. For a conventionally powered car, diesel or otherwise, that's a seriously impressive combination of figures.
But what the raw numbers don't tell you is just how grown up the 118d feels on the road, or how potent it appears in the mid-range. Nor do they signal how well it steers, rides or stops, or how competent and composed its new front-wheel-drive chassis is on the move. In many ways the new 118d feels quite a lot like a 3 Series, despite being driven via the front wheels – and that's a very big compliment indeed.
It's not just on the road that BMW has made large and significant strides to improve the new 1 Series, however. From the outside it looks smart, sporting and more expensive than its price tag (a new 118i SE costs from £24,430) might suggest. Our car rode on a natty set of 18-inch M Light alloy wheels, which are optional on Sport models such as our test vehicle, but standard on all UK-bound M Sport cars.
Those with a less ostentatious outlook can save some money by opting for SE trim, which comes relatively well equipped for the cash. Every version gets LED headlights, alloy wheels and adaptive drive modes.
On the inside, though, it's arguably better still, apart from one key aspect, which I'll come to later. In traditional BMW fashion, the new dashboard is heavily oriented toward the driver, and the overall look and feel is very much of a sporting but premium product. The seats are excellent, especially coated in M Sport leather. 
Sport models ramp things up with two-zone automatic air-conditioning and heated front seats, but even SE models get BMW's 'Live Cockpit Plus', which brings an 8.8-inch touchscreen, an iDrive controller with touch operation, BMW's Connected Package Plus – which allows you to interact with all the car's digitised systems via voice recognition (think in-car Amazon Alexa) – plus cruise control and Apple CarPlay.
We also drove the flagship (all-wheel-drive) M135i xDrive, which comes with all the flash trim you'd expect of BMW's range-topping hot hatch. There's an M rear spoiler, a gloss black diffuser and all the usual Cerium Grey inserts. Inside, you'll find special seats and unique belts.
But the flaw? Despite having made it bigger inside, what BMW hasn't solved is the lack of rear headroom. The fact is, if you are much more than six feet tall, you are not going to enjoy journeys in the back of this car. A VW Golf is much more practical.
In most other respects, though, the new 1 Series – and the fine-driving, well priced, generously specified, impressively economical 118d especially – is pretty damn hard to fault.