Citroen C5 X vs Skoda Superb: 2022 twin test review
The large family car class has been dominated by Skoda's excellent Superb for decades. Citroen wants to change that with its new C5 X
We can't think of many cars which have ever been described as a "well deserved hedonist offer". And of those, we can think of even fewer whose price tags don't have an intimidating number of zeroes at the end. However, that's exactly how Citroen describes its all-new C5 X. 
It's a car which the quirkiest of French brands has positioned as a luxury model that will make you feel truly special every day and one which majors on comfort and space – particularly for rear-seat passengers. That might leave you worrying that this sounds terribly pricey, but the C5 X is much more attainable than you might think, with a really quite reasonable starting price of around £28,000. 
There is another car that immediately springs to mind when trying to tally up all of those qualities. The Skoda Superb has been flaunting the "luxury limo on a budget" vibe for more than 20 years, and is also a comfortable, spacious machine. Its prices start from a near-identical figure, too. 
So is the C5 X the rival that finally takes the fight to the Superb, or is the Skoda still the large family car to have?
Citroen C5 X
| | |
| --- | --- |
| Model: | Citroen C5 X 1.2 PureTech Shine Plus |
| Price: | £31,280 |
| Engine: | 1.2-litre 3cyl turbo, 129bhp |
| 0-62mph: | 10.4 seconds |
| Test economy: | 47.1mpg/10.4mpl |
| CO2: | 147g/km |
| Annual road tax: | £165 |
Although the C5 X range kicks off from less than 30 grand, the version we're testing here is the top-spec Shine Plus trim, which in 1.2 PureTech form comes to £31,280. The only extra fitted to our test car is metallic paint, at £650. 
Design & engineering
Readers with long memories might be looking at this grand, luxurious Citroen and be feeling a sense of deja vu. The brand is no stranger to building big, waftable cars, but models such as the XM and C6 – although undoubtedly clever – didn't exactly set sales records.
This new model takes a different approach, because under the skin, at least, the mechanicals are fairly conventional – with some minor exceptions. The outside is as quirky as we'd have hoped for a big Citroen, though. The firm reckons the look combines "the elegance of a saloon, the dynamism of a station wagon and the elevated stance of an SUV." 
The overall result won't be to everyone's tastes, but it certainly stands out.  Also outstanding are the C5 X's seats. Rather than focusing on sporty, heavily bolstered chairs, Citroen has fitted seats which feature different layers of foam applied in key areas to make sure the occupants can climb out after a long journey and feel fresh. In reality, you sink into the wide, soft cushions and feel very settled – and testers of various builds found it easy to get comfortable.  Other concessions to comfort include acoustic glass front and rear. 
The cabin design is fairly smart and build quality feels solid overall. The physical climate controls score top marks for usability. 
Under the skin, the C5 X is based on the same EMP2 platform as many Citroen, Peugeot and Vauxhall models, but with some unique touches to enhance ride quality. Citroen's Advanced Comfort suspension is standard; this replaces the regular rubber bump stops with a secondary set of dampers. The extra control these bring allows the regular springs to be tuned for a softer response.
Partnership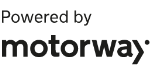 Need to sell your car?
Find your best offer from over 5,000+ dealers. It's that easy.
A choice of plug-in hybrid models is available, but here, we're testing the 1.2-litre PureTech petrol engine. It's 0.3 litres and one cylinder down on the Skoda and, at 129bhp, power output is down by 19bhp. It drives the front wheels through an eight-speed automatic gearbox.
Driving
If there's one thing that knocks the shine off the illusion of luxury, it's the engine and gearbox pairing. The 1.2-litre unit is fitted in cars as small as the C3, where it's fine, but in a car this big it's not quite powerful or refined enough to really pull it off.
The three-cylinder configuration sends just a little too much vibration through the cabin, while it's fairly hard work extracting a 10.4-second 0-62mph time – that's 1.2 seconds slower than the Skoda.
A lack of engine braking is another curious quirk of this powertrain. Even gentle downward slopes will force you to apply the brake pedal to stop the car running away from you. 
The gearbox does the C5 X no favours, either. It can be slow to respond at low speeds, while bringing the car to a smooth stop isn't the easiest, either – especially with the engine stop/start system engaged, because this simultaneously cuts the engine and jams the brakes on before the car has come to a complete halt. 
Powertrain aside, the C5 X does a solid job of fitting its more luxurious brief. The ride comfort is soft and forgiving; the Skoda is comfortable in isolation, but the Citroen is even more cosseting. Wind and road noise are well contained, while light steering – although doing little for fun – makes this reasonably large car both easy and relaxing to drive. 
Practicality
Rear-seat space is excellent in the Citroen, giving even tall adults the opportunity to stretch out. In fact, there's only really one other car for the cash that offers more cabin space than the C5 X – and that's the Superb. Although the pair are evenly matched for rear headroom, the Skoda has even more generous knee room. 
The Citroen is a little better at carrying three in the back, though; its centre seat is slightly softer and the floor hump is lower and narrower than in its rival, making life easier for a middle passenger's feet.
Interior storage is strong, too. There's a large, double-hinged bin between the front seats, and a covered cubby farther forward includes a wireless charging pad for compatible smartphones. There are deep door bins front and rear, and the Citroen's glovebox is also larger than the Skoda's.
Ownership
Citroen finished 13th in the manufacturer category in the 2022 Driver Power Satisfaction survey. That's a vast improvement from its result last year, when it ended up just one spot off the bottom in 28th; it's a sign that Citroen's latest models are showing an improvement in quality across the board. It also beats Skoda; the Czech brand ended up an underwhelming 20th of 29 brands overall. 
Running costs
When it comes to new cars, one of the biggest financial considerations for private buyers is depreciation. With these two models, however, there's almost nothing to separate them. The Skoda's predicted residual value is ever so slightly better; after three years or 36,000 miles, it'll hold onto 49 per cent of its original value, while the C5 X will maintain 48.8 per cent. 
Based on WLTP fuel economy figures, the Citroen achieves an average of 47.1mpg to the Skoda's 43.7mpg. If you can achieve those numbers, over the course of 20,000 miles that's the difference between current fuel costs of £3,277 for the French contender and £3,531 for its rival.
Tester's notes: "The C5 X's slim load cover opens with the boot hatch. Although it's not as sturdy as a regular parcel shelf, it still hides items under the huge door."
Skoda Superb
| | |
| --- | --- |
| Model: | Skoda Superb 1.5 TSI DSG SE L |
| Price: | £33,015 |
| Engine: | 1.5-litre 4cyl turbo, 148bhp |
| 0-62mph: | 9.2 seconds |
| Test economy: | 43.7mpg/9.6mpl |
| CO2: | 147g/km |
| Annual road tax: | £165 |
Many rivals have come and gone, but seven years after the current model's launch, few have managed to come close to the Skoda Superb's all-round ability. The closest comparison in terms of spec to the C5 X is SE L trim; it's priced at £33,015 when paired with Skoda's 1.5 TSI turbo petrol engine and a seven-speed dual-clutch automatic gearbox.
Design & engineering
The Skoda Superb and the Citroen C5 X have one thing in common: they both draw upon widely used tech from their respective manufacturer groups, both for the chassis and the engine range. 
Under the skin, the Skoda is based on the ubiquitous MQB underpinnings that form the basis of everything from run-of-the-mill hatchbacks such as the Volkswagen Golf to large SUVs such as the SEAT Tarraco and high-performance models including the Audi TT RS. 
Here, the platform is used in one of its larger iterations; the 2,841mm wheelbase is 56mm longer than the Citroen's. Despite the three-box design, the Superb is a hatchback rather than a saloon, which as we'll see shortly, brings some benefits in practicality.
Under the bonnet, there's a range of petrol, diesel and plug-in hybrid powertrains to choose from. The petrol engines range from the 148bhp 1.5-litre turbo we have here, up to a 2.0-litre unit with 276bhp. Diesel options range from 148bhp to 197bhp, while the PHEV combines a 1.4-litre turbocharged petrol with an electric motor for a total output of 215bhp.
The 1.5-litre-engined Superb is the cheapest in the line-up and its stats hold up well against the Citroen. Not only does the 1.5 motor produce more power than the Citroen's 1.2 unit, it also does so at lower revs. Likewise, its 250Nm peak torque is 20Nm higher than the C5 X's, and arrives at just 1,500rpm rather than 1,750rpm. 
The Mk3 Superb's dashboard has had some subtle updates over the years – most notably the digital instrument panel and two-spoke steering wheel – but the layout looks just a little plain beside its rival's. There's no knocking the finish, though; the materials feel great and the switchgear is solid, too.
Driving
If you're looking for a luxury limo on a budget, then both of these cars do a solid job. Neither model is particularly heavy, despite their size, so they never feel unwieldy or difficult to drive.
While the C5 X is more comfortable overall, the Superb runs it close while offering superior dynamics in other areas. The Skoda's steering feels a little heavier, which translates into a more solid, stable experience – worth considering if you cover plenty of motorway miles. The body movement is better contained, too, which not only contributes to the reassuring feel at higher speeds but also means that the Skoda is more composed along a twisty road. There's little between the pair in terms of refinement, but the Citroen is marginally more hushed.
The biggest advantage the Superb holds is with its engine. Not only does it have a clear on-paper advantage, but that 1.5-litre unit is also sweeter in the real world. Its power delivery is more linear, whereas the Citroen's arrives in a sudden shove. 
Like the CX 5, the Superb's auto gearbox is far from perfect. The clutches engage abruptly when moving off, which makes parking more stressful than it should be. Once it's up to speed, at least, it's a little more responsive than the C5 X's unit. 
Practicality
Not only is the Superb the more spacious car inside, but it's also a little bit better at carrying luggage. Boot space is absolutely vast at 625 litres with the seats up – that's better than most estate cars. That figure grows to 1,760 litres with the rear seats folded. 
Although the C5 X's boot is less spacious – 545 litres with the seats up and 1,640 litres with them down – it's still very practical. The rear seats don't fold flat, but four runners are fitted to the boot floor to make it easier to load heavier items.
Having large rear doors and all that space means installing a child seat in either of these cars is a fairly straightforward task. The Skoda pips its rival here too, because the Isofix mounting points are easily accessible behind plastic clips, whereas the Citroen's are a little more fiddly. 
Ownership
The current Superb was assessed by crash safety body Euro NCAP back in 2015, and its testing criteria is now tougher in the seven years that have passed since. With the requirements placed in front of it at the time, it managed to scoop the maximum five-star rating, with solid scores across the board. Standard safety kit on all models includes a driver's knee airbag and a driver fatigue monitor.
The Citroen gets lane-keep assist, speed-limit recognition, and cruise control as standard across the board, but it's yet to be tested by Euro NCAP.
Running costs
The Superb and C5 X are also available with company car tax-busting plug-in hybrid powertrains, and their lower emissions means they're the models to go for if you're offered a car with your job.
The petrol versions of the Skoda and Citroen on these pages sit in the 34 and 32 per cent Benefit in Kind bands respectively, which means that for a higher-rate income tax payer, the pair represent annual deductions of £4,451 and £3,967. 
Compare that with their PHEV equivalents, which in matching trims cost £1,911 (Skoda) and £1,915 (Citroen), and the potential savings of petrol-electric hybrid power are obvious. It also explains why the vast majority of regular petrol editions from both brands will be sold to private buyers.
Tester's Notes: "For £60 extra, you can opt for a rear-view mirror with a built-in USB port – ideal if you want to install a dash cam for extra protection."
Verdict
First place: Citroen C5 X
The long wait for a credible Superb challenger is over. The C5 X once again shows Citroen taking its own approach to luxury and comfort, and it's a fine attempt. But above all the impressive virtues that include space, comfort and tech, it's the strong value for money that really helps the C5 X win this contest. Competitive residual values mean this big Citroen makes financial sense, too.
Second place: Skoda Superb
Take money out of the equation, and the Superb is the superior car. It's even more spacious, the engine is smoother and more powerful than the Citroen's, and it's almost as comfortable, yet is more competent through the corners. The margins are tiny in each area, though, and the Citroen is much cheaper to finance. The Skoda's strengths aren't quite enough to overcome this. 
Other options for similar money
NEW: Mazda 6 Sport Skyactiv-G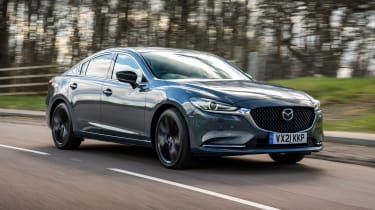 Price: £29,140 
Engine: 2.0-litre 4cyl, 163bhp
The stylish Mazda 6 is another left-field alternative to the Superb. It might not quite offer the same level of space as these rivals, but it compensates with a fabulous interior and a brilliant mix of comfort and roadholding. It's great value, too.
Used: Mercedes S 500 L AMG Line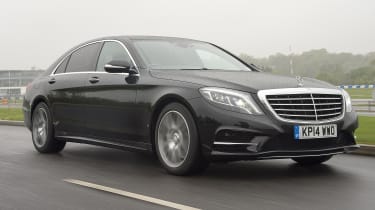 Price: £31,000 ('14) 
Engine: 4.7-litre V8, 449bhp
If you really want luxury, why not go all out and get a Mercedes S-Class? We found a 2014 example with 43k miles for just over 31 grand. Running costs will be a bit steep with a 4.7-litre V8, but for space, comfort and refinement, it's sublime.
Figures
| | | |
| --- | --- | --- |
|   | Citroen C5 X 1.2 PureTech Shine Plus | Skoda Superb 1.5 TSI DSG SE L |
| On the road price/total as tested | £31,280/£31,930 | £33,015/£34,315 |
| Residual value (after 3yrs/36,000) | £15,274/48.8% | £16,174/49.0% |
| Depreciation | £16,006 | £16,841 |
| Annual tax liability std/higher rate | £1,984/£3,967 | £2,226/£4,451 |
| Annual fuel cost (12k/20k miles) | £1,966/£3,277 | £2,118/£3,531 |
| Ins. group/quote/VED | 21/£653/£165 | 21/£676/£165 |
| Cost of servicing | £637 (3 years) | £456 (2 years) |
|   |   |   |
| Length/wheelbase | 4,805/2,785mm | 4,869/2,841mm |
| Height/width | 1,485/1,865mm | 1,469/1,864mm |
| Engine | 3cyl in-line/1,199cc | 4cyl in-line/1,498cc |
| Peak power/revs | 129/5,500 bhp/rpm | 148/5,000 bhp/rpm |
| Peak torque/revs | 230/1,750 Nm/rpm | 250/1,500 Nm/rpm |
| Transmission | 8-spd auto/fwd | 7-spd auto/fwd |
| Fuel tank capacity/spare wheel | 53 litres/dealer opt. | 70 litres/£205 |
| Boot capacity (seats up/down) | 545/1,640 litres | 625/1,760 litres |
| Kerbweight/payload/towing capacity | 1,528/377/1,050kg | 1,410/640/1,900kg |
| Turning circle/Drag coefficient | N/A | 11.1 metres |
| Basic warranty (miles)/recovery | 3 yrs (60k)/1 yr | 3 yrs (60k)/3 yrs |
| Driver Power man./dealer position | 13th/N/A | 20th/16th |
| NCAP: Adult/child/ped./assist/stars | N/A | 92/88/73/79/5 ('19) |
|   |   |   |
| 0-62mph/top speed | 10.4 secs/130mph | 9.2 secs/137mph |
| WLTP economy/range | 47.1mpg/549 miles | 43.7mpg/673 miles |
| WLTP combined | 10.4mpl | 9.6mpl |
| CO2/tax bracket | 136g/km/32% | 147g/km/34% |
|   |   |   |
| Airbags/Isofix/parking sensors/cam. | 6/yes/f&r/yes (360˚) | 7/yes/f&r/£420 |
| Auto/lane keep/blind spot/AEB | Yes/yes/yes/yes | Yes/yes/yes/yes |
| Climate control/adaptive cruise | Yes/yes | Yes/yes |
| Leather/heated seats | Yes/yes | Yes/£540 |
| Metallic paint/LED headlights | £650/yes | £660/yes |
| Keyless entry & go/powered tailgate | Yes/yes | Yes/yes |
| Sat-nav/digital dash | Yes/yes | Yes/yes |
| DAB/connected services | Yes/yes | Yes/yes |
| Wireless charging/CarPlay/And. Auto | Yes/yes/yes | £290/yes/yes |