What are your cars of the year 2015?
Tell us which of 2015's new cars have been hits and which have been misses according to your good selves...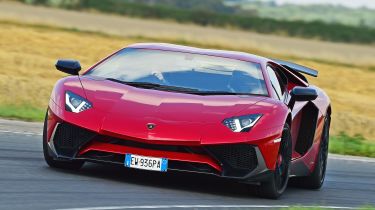 2015 has been a bumper year for new cars, but of all the newcomers launched what was your favourite? Which models have had you drooling and which would you turn your nose up at?
We'd like to hear from you with your persoanl verdict on the cars of the year. And just like last year, 12-year old Eddy Parsons from Hertfordshire has kicked things off. Eddy's a massive car fan and Auto Express reader with an encyclopaedic knowledge of the latest cars. So take a look at his list of cars of the year and let us know what your winners are in the comments section at the bottom of the page...
• New Car Awards 2015: the winners
Eddy Parsons' cars of the year for 2015...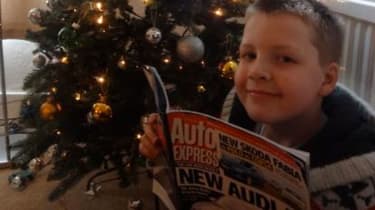 Executive performance car
Shortlist: BMW M3, Mercedes C63AMG, Audi RS3
Winner
BMW M3 - "The most powerful and most beautiful in its class."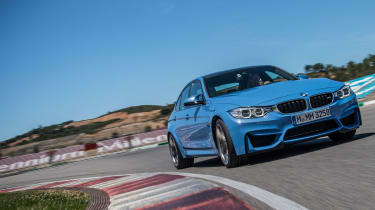 Hot hatchback
Shortlist: Seat Leon Cupra 280, Audi RS3, Mercedes A45 AMG
Winner
Audi RS3 - "The most technically advanced and best looking out of all of them"
Track car
Shortlist: Ariel Atom, BAC Mono, Caterham 620R
Winner
BAC Mono - "The most fun, wild, crazy-looking car on the market"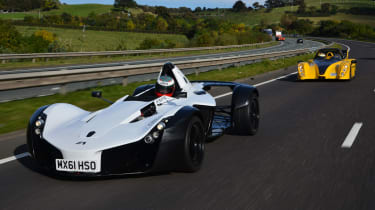 Supercar
Shortlist: Ferrari 488GTB, Lamborghin Huracan, Audi R8
Winner
Lamborghini Huracan - "The most stylish, a great driver and a proper supercar. Even though it's based on the R8, it trumps it in every category"
Light supercar
Shortlist: Ferrari 458 Speciale A, Lamborghini Aventador SV, McLaren 675LT Spider
Winner
McLaren 675LT Spider - "Extraordinary performance and also great comfort. And it's British."
Supermini
Shortlist: Mini Hatch JCW, VW Polo GTi, Ford Fiesta ST
Winner
Ford Fiesta ST - "It's the most grippy car on the market, and that makes if one of the most fun"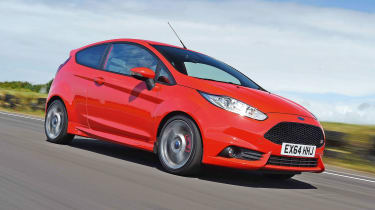 Everyday sports car
Shortlist: Jaguar F-Type, Mercedes GT AMG, Porsche 911 Carrera GTS
Winner
Jaguar F-Type R - "An easy to use sports cars that looks amazing, performs brilliantly but can also be driven to the shops"
Two-seater
Shortlist: Peugeot RCZ R, Audi TTS Convertible, Nissan 370Z Nismo
Winner
Peugeot RCZ-R - "Stunning looks. Great performance. A fantastic development on what was already a very good car."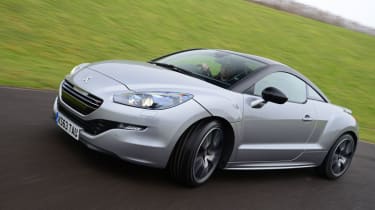 Convertible
Shortlist: Audi TTS convertible, BMW M6, Porsche Boxster GTS
Winner
Audi TTS - "A blend of great technology and design, in a bundle that's great to drive."
Small Crossover/SUV
Shortlist: Range Rover Evoque, BMW X1, Land Rover Discovery Sport
Winner
Range Rover Evoque - "This was the hardest category to judge, with some great contenders. The Evoque just edged it."
Large SUV
Shortlist: Audi Q7, Volvo XC90, Range Rover Sport
Winner
Volvo XC90 - "Very little to choose between the Volvo and the Audi"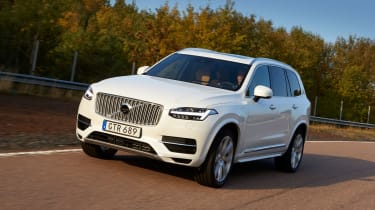 Electric Car
Shortlist: Renault Twizzy, Tesla Model S P85D, Nissan Leaf
Winner
Tesla Model S - "Still setting the standards for everyone else to try to reach. A great car in every respect, which also happens to be electric"
The Car of the year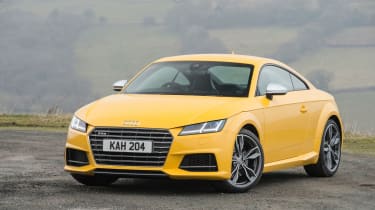 Audi TTS – "Good in pretty much every respect. An update to beat them all. And some consolation for the Volkswagen Group after a pretty awful year!"
So they were 8-year-old Eddy Parsons' cars of the year for 2015. Tell us yours in the comments section below...