10 most common car problems, and the cars most likely to have them
Be aware of potential big repair bills on used cars as we reveal the most common problems and the models most likely to have them
Plenty of motorists dip into the used car market to get their next model at a lower price, but having peace of mind over its reliability is an important factor. To help, we've put together a list of the most common car problems, and the models most likely to have them.
While it makes financial sense to buy a used car, it can mean footing the bill for repairs once the manufacturer warranty expires. For most that's after three years. However, one of the solutions is to buy an aftermarket warranty that'll protect you if anything major goes wrong with your vehicle.
• Used car checklist: what to look for when buying a second-hand car
We have teamed up with Warrantywise, one of the UK's leading warranty providers, to reveal the common car faults you could face should you pick one of the top-selling used cars on the market.
We've crunched the numbers to find out what the most common car problems are and which three cars are most susceptible to these expensive issues.
Lawrence Whittaker, CEO of Warrantywise, said: "If you're buying a car over three years old, you have an 84 per cent chance of mechanical or electrical breakdown in the subsequent three years. 
• Buying a used car: your complete guide
"That's why we always encourage people to protect against unexpected bills with one of our warranties. Our figures show that gearbox and clutch issues are fairly common – an aftermarket warranty gives extra peace of mind."
So, read on below as we list the most common car faults and which used cars are the most likely to be at risk.
1. Gearbox 
Of the near-5,000 reported faults since March 2015, expensive gearbox repairs top the list, accounting for 8.4 per cent of all problems.
3. BMW 3 Series
2. Electrical
As cars are loaded with more tech than ever, electrical gripes are the second biggest problem, adding up to 8.2 per cent of all Warrantywise claims.
1. BMW 3 Series
3. Audi A3
3. Clutch
As mileage racks up, slipping or burnt out clutches can become common, contributing to 7.8 per cent of claims.
2. Ford Focus
4. Turbo
One of the priciest faults your vehicle can develop is with the turbocharger. This is increasingly frequent, making up 4.7 per cent of Warrantywise claims.
1. Ford Focus
3. BMW 3 Series
5. Brakes
Having fully functioning brakes is the most vital feature of your car, so it's disappointing to see faults developing on so many used examples (4.7 per cent).
3. BMW 3 Series
6. Alternator
The traditional alternator could be phased out with the advent of hybrids and electric cars, but it's an issue in used models, with a failure rate of 4.3 per cent.
3. Ford Focus
7. Cylinder head gasket 
White smoke and coolant leaks are symptoms of a cylinder head gasket failure; 3.1 per cent of cases involved vital gasket repairs over the last year.
Partnership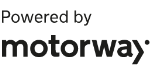 Need to sell your car?
Find your best offer from over 5,000+ dealers. It's that easy.
2. Citroen C3
3. Peugeot 207
8. Air-con condenser
Air-con is a necessity for those odd hot days. New condensers accounted for 3.1 per cent of problems.
3. Audi A4
9. EGR valve
Exhaust gas recirculation valves were at the heart of the recent emissions scandal. Data shows faulty parts made up 2.9 per cent of claims.
10. Window motor/regulator 
Gone are the days of winding your windows down by hand. But even modern motors can burn out; fixes were required in 2.2 per cent of cases.
3. Audi A5
Do you own any of the cars featured above? If so, have you had any problems? Let us know below...
in association with