The best motoring features of 2015
After a busy year at Auto Express, we pick our favourite features from 2015
Auto Express is renowned for its features, and 2015 proved to be a year when we took them to a whole new level as we travelled across the UK and beyond in search of the biggest stories. 
From helping to build the 1,000,001th Kia Cee'd in Slovakia to seeing how many motorists could pass their test again and from getting a driving lesson from some of the best ex-cops in the country to revealing the UK's top used cars, it has been an action packed 12 months. 
Below is a list of our favourite features from the year, so scroll down to find out what we got up to in 2015.
Ex-cops give us a driving lesson 
Auto Express visited former Chief Inspector Nigel Walsh and Sergeant Alex Kitchener to take their XCOPS driving course. 
Only retired police officers can be instructors and it offers lessons for learners plus mock tests for those wanting to see if they'd pass today. 
There's a promise that XCOPS will pay for a second test if the learner fails their first, too. Columnist Mike Rutherford went along and picked up a number of useful tips. 
Brit limo giant at cutting edge 
We got our hands on an electric saw to help cut a car in half, as we found out how to build a limousine. 
With the help of Wilcox Limousines, based in Wigan, Greater Manchester, we got a taste of just how much work goes into creating the luxury cars. Wilcox converts and sells over 100 stretched Jaguar XJs every year, adding 1.2m to their length. The cost? A cool £130,000 each.  
Top names crowned in Brit List 2015 
Our annual Brit List, which runs down the most influential homegrown execs in the global car industry, crowned its winner – Alan Batey. General Motors' executive vice president, North America, is a former Vauxhall apprentice who's risen to the top. He's led GM's recovery after a terrible year of recalls. 
Batey was joined on the podium by second-placed Mike Manley – Jeep's president and executive officer – and Duncan Aldred, General Motors' vice president, Buick and GMC. 
Helping to mark Cee'd milestone 
We visited Kia's Slovakian factory to help build model number 1,000,001 of the Cee'd. Deputy news editor Richard Ingram put the finishing touches to the car, which we then gave to a reader. 
Caroline Holland was presented with her new Fusion White 1.4-litre SR7 Pro Cee'd later in the year by Sean Cosgrove, sales manager at Ken Jervis Kia in Stoke-on-Trent, Staffordshire. 
Living with LPG for a week
At 63p a litre, why aren't more drivers using LPG? It's the long-forgotten fuel that once carried Government funding and this year underwent a renaissance. 
News reporter Lawrence Allan got the keys to an LPG-converted Ford Focus for a week to crunch the numbers. His 120-mile commute gave him plenty of time to calculate that it'd take five years to recoup the £1,500 conversion cost. 
Lexus dealers on top yet again 
After storming our Driver Power 2015 satisfaction survey earlier in the year, with its IS proving the best car to own, Lexus did the double as its garages topped our dealer chart. The maker continued its unbeaten run here, making it 14 titles in a row. Toyota finished second, ahead of improving Jaguar. 
Partnership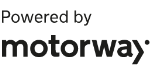 Need to sell your car?
Find your best offer from over 5,000+ dealers. It's that easy.
We also ranked the best insurance and breakdown providers as voted for by you. GEM Motoring Assist kept its top status, while IAM Surety rose seven places to be voted best insurer. 
Sat-nav celebrates 25 years 
It's been 25 years since the first commercially available sat-nav unit was found in vehicles. Auto Express caught up with an in-car entertainment expert who's been in the industry since the eighties, to find out how the tech has developed from guiding inter-continental ballistic missiles to helping holidayers. 
We even had a look at the very first sat-nav ever made, by Pioneer. 
It's 50 not out for the backbone of Britain
It's been 50 years since the first Ford Transit rolled off the production lines, so we looked back on the history of the iconic 'white van'. 
We visited the workers and engineers who were involved with the project from day one, and got a glimpse of the entire range – plus drove some of the fastest models. 
The massive success of the van proved a shock to everyone – even the men and women working on it 50 years ago. Brian Eckersley, 78, worked in product planning, and told us: "At the start I was surprised by its success, but when the orders came in, you could see it was taking off." 
And how much has the van changed since 1965? Peter Lee, Transit Van Club founder, said: "The changes are amazing. It's like the difference between a spoon and a rocket ship; there's no comparison." 
DS strikes out with luxury focus 
We devoted 32 pages to celebrate the birth of DS, which has gone it alone from Citroen as an aspiring luxury brand in its own right. 
Our in-depth report sent us into showrooms and factories, and even out on the streets of Paris in a classic model, before we got a glimpse of the future in the wacky Divine by DS Concept. 
The brand still has some way to go before it threatens the likes of BMW or Audi, but the future looks bright. 
We reveal UK's top used cars
With the autumn evenings drawing in, we hit the classifieds to unearth the UK's best used buys of the year. We highlighted the pick of the pre-owned crop in 16 categories, from city cars to large SUVs. And in each class, we also named a commended choice.
But there could only ever be one overall winner: after much deliberation, and with the input of the aftersales care experts at Warrantywise, the Skoda Yeti took the spoils. The chunky crossover was our New Car of the Year in 2010, and it makes just as much sense as a second-hand purchase.
Bold looks, a versatile cabin, low running costs and sharp dynamics work in the Skoda's favour, while its popularity as a new car means there are plenty of used examples on the market to choose from. And with prices starting at around £5,000, it's never been more affordable. All models are perfect family cars, but we recommended looking for the punchy 1.2-litre TSI petrol in well equipped SE guise. 
Once again it was buyers who were the real winners, as our search revealed more second-hand bargains than ever.
Motorists try to pass test again
Auto Express teamed up with the Institute of Advanced Motorists (IAM) to find out how many drivers would pass their driving test again. 
The test itself turned 80 this year and we were keen to see how many bad habits drivers had picked up over the years. 
With the help of two assessors, we re-tested 12 drivers aged from 26 to 82 and just half of them passed, with the most common fails for speeding and not using their mirrors. 
Half a century of Volvo cop cars 
Auto Express celebrated 50 years of Volvo police cars in the UK by getting behind the wheel of one of the original Amazon models pressed into service by Hampshire Police. 
The force broke the mould by going foreign with its patrol cars in 1965, flying in the face of the conventional British choice. 
It caused national outrage at the time but set a precedent, and a host of other foreign brands have joined Volvos as UK forces' favourite cars.
What was your favourite feature of 2015? Let us know in the comments section below...
Auto Express Review of the Year 2015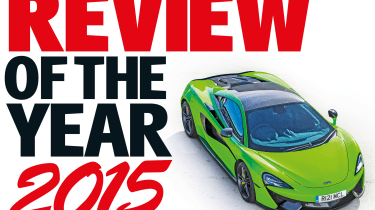 • A year in cars: our greatest moments of 2015• Biggest car news stories of 2015• Roadtest yearbook: the best cars we drove in 2015• Head-to-head: Best car group tests of 2015• Best car videos of 2015• Best motoring features of 2015• Ultimate car quiz 2015