Used Citroen C3 (Mk3, 2017-date) review
There's more to the Citroen C3 Mk3 than funky styling, the French supermini offers practicality, comfort and a decent amount of technology
Verdict
The C3 is Citroen's best-selling model across Europe, so it's a very important car for the brand, and the good news is that this third iteration is a much more compelling used option than its predecessors.
Although in our groups tests the Volkswagen Polo and Suzuki Swift came out as better buys than the C3, we found the Citroen more appealing than the Hyundai i20 and Nissan Micra, and you can hardly call those also-rans.
If there's one problem that Citroen has suffered from time and time again over the years, it's a reputation for poor reliability creeping in as its models age. However, while previous C3s could be worryingly fragile, the third take on the formula seems to be holding up much better, so while you still need to check any potential buy very carefully, the third-generation C3 is much more likely to be an easy car to live with and to own.
Citroen's history stretches back for more than a century, and when you look at which models stand out the most, you'll see that they have often been the smaller cars, such as the 2CV, Ami and Visa.
By the time the original C3 arrived in 2002, Citroen had lost its mojo and while this supermini looked distinctive it didn't really have what was needed to compete with key rivals.
The C3 Mk2 represented a step in the right direction, but it was third time lucky for Citroen's supermini, because it was with the Mk3 that things really came good.
Indeed, when we ran a C3 on our long-term fleet in 2017 we really warmed to it, with its roomy cabin, excellent comfort, distinctive design and high-tech interior. At last, here was a Citroen C3 that we could genuinely recommend.
History
The Citroen C3 Mk3 went on sale in the UK in January 2017, with buyers able to choose between 1.2-litre Puretech three-cylinder petrol engines in 67, 81 or 109bhp forms, or a 1.6-litre BlueHDi four-cylinder diesel with either 74bhp or 99bhp.
At first all engines came only with a manual gearbox, but within a month the Puretech 110 engine came with a six-speed automatic transmission option; this was the only engine offered in auto form.
The three trim levels were Touch, Feel and Flair, but from January 2018 there was also a Feel-based Elle edition, with a few cosmetic changes.
From August 2019 the line-up was switched to Feel, Origins and Flair Plus, then in June 2020 a facelifted C3 arrived with a refreshed nose, redesigned seats and extra driver-assistance systems.
The trim levels were rejigged once more in February 2021, to become Sense, Shine, C-Series and Shine Plus, with Shine being replaced by Saint James in October 2021.
Which one should I buy?
Entry-level models (in terms of both engine and trim) are rare and best avoided. The Puretech 68 and even the Puretech 82 don't feel all that lively, while the Touch is rather spartan; it doesn't even have air-con. The automatic transmission blunts performance and you pay a big premium for one, so we'd stick with a manual gearbox.
The C3 Touch comes with 15-inch steel wheels, Bluetooth, a DAB radio and cruise control. Move up to a C3 Feel and it'll have 16in alloy wheels, an extra pair of speakers (six instead of four), Apple CarPlay, climate control, powered windows front and rear, a 7in touchscreen and electrically adjustable door mirrors.
Partnership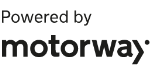 Need to sell your car?
Find your best offer from over 5,000+ dealers. It's that easy.
The range-topping C3 Flair brings automatic headlights and wipers, privacy glass, rear parking sensors and a camera, an integral dashcam, plus Airbumps on the doors for bodywork protection.
Alternatives
Perhaps the C3's biggest adversary is the Ford Fiesta, which is the consummate supermini with its roomy cabin, ready availability, excellent value and brilliant dynamics.
The Vauxhall Corsa is another big seller that's spacious and great value, while the Kia Rio and its cousin the Hyundai i20 play the value card heavily too, plus they come with long warranties.
The SEAT ibiza and Skoda Fabia are related to each other and they look smart, are good to drive and easy to live with. They're also related to the VW Polo, which costs more and it doesn't have the flair of the Citroen, but it's very safe and user-friendly.
Other contenders worth a look include the Nissan Micra, Peugeot 208, Renault Clio and Toyota Yaris – along with Citroen's own C3 Aircross.
What to look for
Spare wheel
Whereas the original entry-level model, the Touch, didn't come with a spare wheel (it had a mobility kit instead), the more expensive Feel and Flair came with a spacesaver spare wheel.
Dashcam files
Some owners have had problems transferring files from the integral dashcam, or updating the built-in navigation. Simply switching to high-quality USB cables can make all the difference.
Codename
The original C3 (unveiled in 2002) was codenamed FC/FN by Citroen, with its successor (launched in 2009) known as the SC. The third-generation C3 covered here, was codenamed SX/SY.
Airbumps
The C3 was renowned for its Airbumps on the doors, to protect the bodywork, but they were standard only on range-topping models. They were optional on cheaper editions; 55% of buyers chose them.
Interior
Gone is the generic design of a few years ago, replaced by a unique ambience.
Even better, the C3's cabin looks different but it's also user-friendly, although having to adjust the climate control from within the infotainment menus isn't ideal.
Cabin space is impressive for a supermini, with decent head and leg room in the back and lots of cubby hole space, but the seats are flat and less supportive than in most rivals.
Boot space is impressive at 300 litres though, or 922 litres with the rear seats folded down.
Running costs
All C3s have to be serviced annually. There's a 16,000-mile limit between services for Puretech models built up to November 2019; after this the cap was dropped to 12,500 miles. Meanwhile, the 1.6-litre diesel has a 16,000-mile limit, but the 1.5 BlueHDi takes this up to 20,000 miles.
The schedule runs Interim (an oil and filter change for £189 or £199), Main (£219 or £249), Interim (£189 or £199), Major (£339 or £399).
Owners can choose between genuine or pattern parts which is why there are two prices for each service. This is also why they can pay either £449 or £569 for a cambelt replacement on the petrol engines, which is required every six years or 64,000 miles. The diesel engine is chain driven.
Fresh brake fluid is also required every two years (£65), while the coolant should be renewed after four years or 80,000 miles, then every year or 16,000 miles, at a cost of £80.
Recalls
Citroen has recalled the C3 Mk3 six times so far.
Two separate recalls were issued in June 2017 because of faulty airbags, one because of the driver's side curtain airbag not working properly, and the other because of the same glitch on the passenger side. The dozen or so cars affected, were all built in January or February 2017.
The third recall came in December 2017, because some C3s made in October and November 2017 featured a sub-standard component that could lead to engine failure.
Incorrectly fitted steering column joints were behind the fourth recall, in January 2019; in October 2019 there was another campaign because of excessive exhaust emissions.
The most recent recall came in May 2020, because of incorrect steering geometry; just 10 C3s built between September 2019 and March 2020 were affected.
Driver Power ownership satisfaction
There wasn't a single Citroen in the 2021 Driver Power new car survey, but there were four of them in the previous year's poll – although the C3 wasn't one of them.
In fact the C3 Mk3 has never made it into in any of our Driver Power surveys, although the first-generation C3 Aircross made regular appearances.
In our most recent Brands survey, run in 2020, Citroen came 18th out of 30 manufacturers. It managed just one top 5 score (fuel economy) and one top 10 (exterior design). Everything else was mid-table or worse.
Click here to tell us about your car in the Driver Power survey...