Ford Fiesta Vignale vs MINI Cooper 5dr
Ford's posh new Vignale supermini is aiming high as it meets baby Brit
The Ford Fiesta is one of our favourite cars: it offers an entertaining driving experience without sacrificing comfort or practicality, and does so at a very affordable price in mid-spec trim levels. 
Look further up the range, though, and there's something of an anomaly: the Fiesta Vignale. This is the first time Ford has offered its upmarket trim line on the supermini, and it's aimed at buyers who are after a compact car for driving around town but don't want to compromise on luxury. There are already a handful of models that serve up a premium feel in this class of the market, however, including the enormously popular MINI Cooper.
With its stylish image and high-quality interior, the MINI is a hit with buyers, but here it faces the UK's best selling car in the Ford. A facelifted MINI is on sale soon, but the current car is still a class leader thanks to its involving drive and chic styling.
Can the new Vignale beat the established premium supermini champ at its own game?
Head-to-head
| | | |
| --- | --- | --- |
| Model: | Ford Fiesta Vignale 1.0 EcoBoost 140PS 5 Door | MINI Cooper 5 Door |
| Price: | £20,745 | £18,040 |
| Engine: | 1.0-litre 3cyl turbo petrol | 1.5-litre 3cyl turbo petrol |
| Power/Torque: | 138bhp/180Nm | 134bhp/220Nm |
| Transmission: | Six-speed manual, front-wheel drive | Six-speed manual, front-wheel drive |
| 0-60mph/top speed: | 9.3 seconds/125mph | 8.4 seconds/129mph |
| Test economy: | 38.5mpg | 34.7mpg |
| CO2 emissions/tax: | 102g/km/£140 | 116g/km/£140 |
| Options: | Metallic paint (£495), 18-inch alloy wheels (£400), blind spot monitor (£350), CD player (£100), Advanced Auto Park Assistance Pack 3 (£200) | Metallic paint (£525), bonnet stripesin black (£110), darkened rear glass (£220), auto-dimming interior and exterior mirrors (£335), heated seats (£250), rear parking sensors (£260), 17-inch alloys (£100 in combination with Chili pack), Chili pack (£2,800), Navigation Plus Pack (£2,000) |
Ford Fiesta Vignale
For: Loads of fun from behind the wheel, comfortable ride as well, lots of equipment included as standardAgainst: Expensive to buy, poor residual predictions, interior design isn't as interesting as the MINI's
The Ford Fiesta gets the supermini formula just right: it's fun to drive, well equipped, economical and has plenty of space inside. Those virtues aren't affected by the equipment this top-spec Vignale model benefits from, so it's still a great car at its core. However, it does look pricey compared with the more premium MINI.
The Fiesta's best feature is its chassis, because the car is enjoyable to drive no matter where you are. It's comfortable enough and rides smoothly over potholes and bumps around town or on a rutted B-road, but at the same time you can enjoy the slick six-speed manual box, well-weighted steering and agile chassis. There's loads of grip as well and cornering at speed lets you revel in the Fiesta's superb set-up. 
Still, the MINI is even more responsive. It also feels expertly tuned for British roads, and the quick steering and stiffer suspension mean this car provides greater agility than the Ford.
Despite having a slightly more powerful engine, the Fiesta Vignale couldn't match the Cooper's traction off the line, so it was slower from 0-60mph in our tests. It completed the benchmark sprint in 9.3 seconds, which was nine tenths down on the MINI's time. 
Perhaps more relevant to everyday driving is the 30-50mph test in-gear, and the Ford was faster here. It posted times of 4.0 seconds in third and 5.4 seconds in fourth, which was comfortably ahead of the MINI Cooper's 5.0 seconds and 6.5 seconds respectively.
The Fiesta's 1.0-litre engine is more eager than its rival's unit, and like the MINI there's an enjoyable three cylinder thrum from under the bonnet, so both cars are fun to rev. Both are also torquey from low down (180Nm in the Ford and 220Nm in the MINI), so you don't have to push them hard if you're not in the mood, while they're also surprisingly quiet at a cruise, too.
Partnership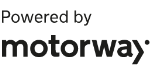 Need to sell your car?
Find your best offer from over 5,000+ dealers. It's that easy.
The Ford's suspension is great at absorbing bumps, which, along with the hushed engine, also contributes towards refinement.
Interior quality is good, but this is where the Ford starts to make less sense in Vignale form. Despite the high price and upmarket leather seats, it carries over cheap-looking and feeling materials from lower-spec Fiestas, and the dash design is much less characterful and interesting than its rival's. The eight-inch touchscreen isn't as well integrated as the MINI's unit, but does offer greater functionality, including Apple CarPlay and Android Auto.
Testers' notes
• Infotainment: Apple CarPlay and Android Auto work brilliantly on the Ford's eight-inch screen, filling up the whole display and responding quickly to inputs
• Seats: Premium leather seats are exclusive to Vignale model. But they're not noticeably more comfortable than the cloth seats in lower-spec cars
• Switchgear: Plasticky switchgear is carried over from lesser Fiesta models, which goes against the premium aspirations of the Vignale
MINI Cooper 5dr
For: Interesting-looking interior with a high-quality finish, stylish looks on the outside as well, good to driveAgainst: Slightly more cramped in the rear, not as practical overall as the Fiesta, expensive options
One of the MINI's most appealing features has always been its fun driving experience. The five-door version is no different, and its quick and direct steering, plentiful grip and great gearchange mean hustling down a twisty road will raise a smile. And although it's a little stiffer than the Ford here, the Cooper is more agile.
While the MINI isn't uncomfortable, the Ford is more compliant, especially in town. The driving position is better in the British car, which helps with comfort, but it doesn't have much of an edge, because the Fiesta's cabin is also well laid out.
The six-speed manual gearbox has a similar mechanical-feeling change to its rival's, so it's fun to use, while the 1.5-litre three-cylinder engine under the Cooper's bonnet sounds good, so changing gear often isn't a hassle.
Although the MINI was nine tenths quicker from 0-60mph than its rival, posting a time of 8.4 seconds, it fell behind the Ford during our in-gear tests. That was most noticeable in the higher ratios: the Cooper covered 50-70mph in fifth in 9.4 seconds, but the Ford was much faster, taking just 7.5 seconds. In sixth, the MINI took 12.4 seconds to do the same test, while the Ford recorded a time of 10 seconds exactly. This was 2.4 seconds quicker, in part thanks to slightly shorter gearing, which means you'll have to change down in the MINI more often.
But the Cooper's engine is a little smoother than the Fiesta's, and it has an entertaining soundtrack that makes going through the gears fun and engaging. Combined with the MINI's even more alert handling, this makes it the driver's choice despite the performance deficit.
The smaller luggage space means the baby Brit isn't as practical as the Fiesta, but it's still perfectly usable. And many people will happily accept the smaller interior in return for its more interesting design and better-quality materials.
Soft-touch plastics are used in key places, and while there are still some cost-saving, harder materials in the cabin, they are much better hidden than in the more expensive Fiesta.
Still, the MINI Cooper isn't as well equipped as standard as the Ford. It features 15-inch alloys, Bluetooth, DAB and keyless go, but to match the spec of the range-topping Fiesta Vignale you'll need to add the £2,800 Chili Pack (for 17-inch alloys, a leather steering wheel, climate control and auto LED lights and wipers) and £2,000 Navigation Plus Pack (bringing the larger infotainment system with connected apps).
Testers' notes
• Options: £440 Driving Assistant Pack adds traffic sign recognition, rear cross traffic alert and auto high beam headlights to improve safety
• Materials: Build quality is more solid than that of Fiesta, and materials used are better, so MINI feels more of a premium product
• Driving position: Relationship between the steering wheel, seat and pedals is great; Cooper feels sportier than the Ford's set-up
Verdict
First place: MINI Cooper 5dr
Even though it trails the Fiesta on spec, the MINI is the better buy, so it's worth spending extra on options. While both offer an entertaining engine and sharp handling, the Cooper has the edge with its stronger residuals, more upmarket interior and affordable PCP deals.
Second place: Ford Fiesta Vignale
The Vignale is pitched as a premium supermini, but simply feels like a pricey, well-equipped model. It falls between the great-value lower-spec Fiestas and the MINI, which was designed to be a premium product. Poor residuals and PCPs further hurt the Vignale's appeal.
Enjoyed this twin test? Then why not see which small premium SUV won between the DS 7 Crossback and Volvo XC40?