New 2024 Ford Puma EV: powertrain and technical details
Ford will enter the all-electric small SUV space with an electrified Puma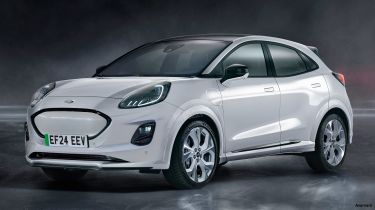 Ford is about to expand it's all-electric range of cars with a new Puma EV. The regular internal combustion engined Puma will continue as the firm's smallest model, following the Fiesta being cut from the lineup in 2023 and a pure-electric variant should help broaden its appeal. 
The Puma EV will join the Mustang Mach-E and the newly unveiled VW ID.4-based Explorer in Ford's electric SUV ranks - there will be a Capri coupe-SUV with an all-electric powertrain as well.  The pure-electric Puma is part of Ford's 'Model e' electrification plan, which also includes four new electric vans.
One of those vans is the new E-Transit Courier, which has just been revealed. It uses the same B2E architecture found on the Puma, allowing for both internal combustion engines and full electrification. 
Ford hasn't revealed what battery sizes will be used on either the E-Transit Courier or Puma EV but the van comes with a 134bhp/290Nm front mounted electric motor with up to 100kW DC fast charging - we expect this to carry over to the Puma EV. Ford also has other battery capacities at it's disposal, including 181bhp and 265bhp electric motors for the larger E-Transit so a choice of powertrains could be available on the Puma EV. 
That 100kW fast charging means a recharge speed of 10 to 80 per cent in under 35 minutes will be possible and Ford has claimed 54 miles of range can be added in 10 minutes. Battery regeneration will make one pedal driving possible and a range of over 200 miles should be expected as well.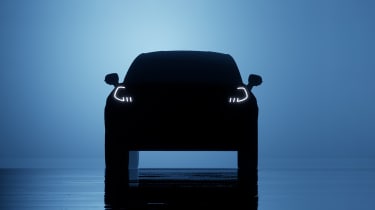 Rivals like the Kia Soul EV, Peugeot e-2008 and Citroen e-C4 all cost around the £32,000 mark so expect something similar for the upcoming Puma EV when it launches next year. 
In terms of design we should see plenty of similarities with the petrol-powered Puma. Ford has already released a teaser image of the Puma EV, and our exclusive render previews the design in full. The electric variant won't be given a drastic restyle, retaining the standard car's curvy crossover body shape, high-set headlights and sloping rear end. There will be numerous EV-specific tweaks, however, such as a closed-off front grille to improve aero efficiency, a new LED running light design and a slightly cleaner lower front bumper.
The electric Puma will be built alongside Ford's upcoming electric commercial vehicles at Ford's Craiova factory in Romania. The brand's other new electric SUVs - a mid-sized model and a sportier crossover - are set to be produced at Ford's Cologne plant, which is being converted to an EV manufacturing facility thanks to a £1.5 billion investment. Unlike the Puma, these will adopt Volkswagen's MEB electric architecture as part of a technical partnership between the two brands. The electric powertrain will be produced at Ford Halewood plant in Liverpool - which received a £380 million investment in December 2022. 
What competition will the new Puma EV face? These are best electric SUVs on sale right now…