Used Ford Ranger (2011-date) review
Our in-depth used buyer's guide on the Ford Ranger pick-up
Verdict
We're used to short production cycles in the automotive world, with very competent cars often replaced after just four or five years. It's a bit different in the pick-up world, as the Ford Ranger proves; it's more than a decade old, but still impresses in many ways, although the new 2022 Ford Ranger was announced to replace this model in late 2021. An accomplished tow vehicle, fabulously capable off-road and far more comfortable than you might expect, the Ranger shouldn't be seen as a substitute for a modern road-biased SUV; it's too agricultural for that, just like most pick-ups. However, we love the Ranger so much that we named it Pick-up of the Year in our 2020, 2021 and 2022 awards, which should reassure you that there's still plenty to like about the Ranger.
Pick-ups have been big business in the US for decades, where buyers often subscribe to the 'bigger is better' school of thought. Back in 1983 Ford introduced a relatively compact pick-up called the Ranger, which has grown in both size and popularity over the years, and along the way it has also made its way to the UK, where it has become the most popular pick-up on the market.
Since that original Ranger landed here, pick-ups have become much more mainstream and the bar has been raised ever higher with improved comfort and refinement, greater safety and often immense levels of usability in terms of towing and off-road abilities. It's easy to see why so many people are using a pick-up for their everyday transport, but read on before biting the bullet, because pick-ups aren't for everyone.
Model covered
Ford Ranger (2011-date) - rugged pick-up with lifestyle appeal.
History
The Ranger T6 went on sale in November 2011, priced from £15,515. Buyers could choose between 148bhp four-cylinder 2.2 TDCI and 197bhp five-cylinder 3.2 TDCI Duratorq diesel engines; within a few months a 124bhp 2.2 TDCi engine was introduced. Ford offered rear- or four-wheel drive and six-speed manual or automatic transmissions.
A facelifted Ranger reached showrooms in spring 2016, with a refreshed design, more efficient engines (there was now a single 158bhp 2.2 TDCi unit and the 197bhp 3.2 TDCi), improved connectivity and a new range-topping Wildtrak model.
The Ranger Raptor that arrived in spring 2019 featured a 210bhp twin-turbo 2.0 EcoBlue diesel engine; this powerplant would replace the 2.2 TDCi unit in January 2019, in 128bhp, 168bhp and 210bhp forms. The latter two were offered with a 10-speed automatic transmission.
Which one should I buy?
Just about all of the Rangers for sale have four-wheel drive, which is just as well because for most owners it's essential. Whether you go for an auto or a manual is down to personal preference, and while the 3.2 TDCi is muscular, the 2.2 TDCi is more economical. The 2.0 EcoBlue offers the best blend of power and economy though.
Specifications have evolved over the past decade, but taking the 2016 range as a guide, the entry-level XL came with 16-inch steel wheels, a DAB radio, Bluetooth, heated door mirrors, a heated windscreen, powered front windows and a category 1 alarm system.
Partnership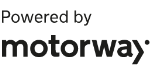 Need to sell your car?
Find your best offer from over 5,000+ dealers. It's that easy.
The XLT added 16in alloy wheels, automatic headlights and wipers, power-folding door mirrors, air-con and cruise control. The range-topping Wildtrak featured 18in alloys, an 8-inch touchscreen, rear-view camera and ambient cabin lighting.
Alternatives to the Ford Ranger
Look at the reader reviews on carbuyer.co.uk and you'll see that the Volkswagen Amarok is ahead of its rivals, with an average score of 4.3 out of five. That's partly down to the great build quality, roomy cabin, muscular V6 engine and huge load area.
The Toyota Hilux is renowned for its peerless reliability and it's also good to drive, but purchase costs tend to be high, especially for the posher editions.
Three pick-ups that are all readily available, good to drive and reasonably priced are the Isuzu D-Max, Mitsubishi L200 and Nissan Navara.
Some more left-field choices include the Mercedes X-Class and Renault Alaskan, which were based on the Nissan Navara, along with the Mitsubishi L200-based Fiat Fullback. All are unusual and potentially worth a look if you can buy one at the right price.
What to look for
Size
The Ranger is much bigger than the average family car; even full-sized SUVs are generally smaller. The Double Cab is 5,362mm long, which is more than a foot longer than a Range Rover.
Towing
Buy a Ranger 3.2 TDCi and it'll be able to pull 3,500kg, but opt for a 2.2 TDCi and it'll be rated at between 1,600kg and 3,500kg depending on how many wheels are driven and the power output.
Benefit-in-Kind
There can be some very beneficial tax implications to running a pick-up as your company vehicle, as we explain here. A one-tonne payload is key; the Raptor is rated at just 620kg.
Clogging up
Some Rangers are rarely used at speed for very long and this can cause problems with the diesel particulate filter (DPF) clogging up. EGR (Exhaust Gas Recirculation) valves can also clog up.
Interior
Considering it's supposed to be a workhorse, the Ranger's interior is surprisingly inviting, with decent-quality materials, although the emphasis is on toughness.
The user-friendly dashboard is well laid out too; much is borrowed from Ford's passenger car range.
The Regular Cab is a two-seater with a huge load bed; the Super Cab is a 2+2 whereas the Double Cab, which is the most popular by miles, is a full five-seater, but with the smallest load bay of all at 1549mm long (by 1560mm wide).
Running costs
A service interval of two years or 20,000 miles for the TDCi models isn't at all onerous, although the EcoBlue editions cut that mileage limit to 18,000.
Routine maintenance costs are reasonable, with the first service priced at £272.50, while the next two come in at £492.50 (40,000 miles) and £417.50 (60,000 miles).
As is usual for franchised dealer servicing though, these prices are only for items such as fluids and filters; brakes and suspension components are replaced as and when they're needed, and how a Ranger is driven can dramatically affect when new parts are due.
Fresh brake fluid is required every two years and on its own this costs £49, while the coolant should be replaced every 10 years, at about £80. All Ranger engines have a timing chain, so there are no cambelts to replace.
Recalls
Ford has recalled the Ranger seven times so far, the first in October 2012 because of faulty seat latches.
The next campaign was launched in February 2015 because incorrectly assembled injectors meant the engine could cut out and refuse to restart.
Faulty sensors in the automatic transmission led to a recall in February 2017, damaged driveshafts led to an action in September 2017, then in May 2018 airbag glitches led to a further campaign (this time it was faulty side airbags).
A different airbag problem (faulty inflators) was the reason behind a recall in August 2020. Damaged brake hoses led to a recall in July 2019; the most recent campaign was issued in April 2020 because of automatic transmission failures, the solution entailed a software update.
Driver Power ownership satisfaction
We don't include pick-ups in our Driver Power surveys, but a lot of owners have left reviews on carbuyer.co.uk, where the average Ranger score is just 2.8 out of five.
Worryingly, one-star reviews feature all too prominently, but five-star reviews aren't far behind, so views are polarised.
Clunky transmissions, thirsty engines and electrical glitches are the most common problems, but the Ranger's towing and off-road abilities are much more impressive.