Ford Ranger vs Toyota Hilux vs Volkswagen Amarok: 2023 group test review
We rank the UK's one-tonne pick-up trucks
With two new pick-up trucks launched in 2023, there's no better time to run the rule over all of the class contenders.
First up, the new V6 diesel Volkswagen Amarok takes on the similarly powered Ford Ranger. Then we also compare the latest four-cylinder Ranger with the Toyota Hilux, which we have in racy GR Sport trim.
Is the Ranger still the top choice? Or does the Amarok have it beaten? And can the Hilux still compete against its fresher rivals?
| | | | |
| --- | --- | --- | --- |
|   | Volkswagen Amarok 3.0 TDI Style | Ford Ranger 2.0/3.0 EcoBlue Wildtrak | Toyota Hilux 2.8 D-4D GR Sport |
| Price: | £45,005 | £40,221/£44,721 | £41,508 |
| Powertrain: | 3.0-litre V6 diesel, 237bhp | 2.0l 4cyl diesel, 202bhp/3.0l V6 diesel, 237bhp | 2.8-litre 4cyl diesel, 201bhp |
| 0-62mph: | 9.0 seconds | 10.5/9.0 seconds | 10.7 seconds |
| Test efficiency: | 28.3mpg | 27.5/30.0mpg | 30.2mpg |
| CO2: | 264g/km | 230/264g/km | 248g/km |
| Annual VED: | £320 | £320 | £320 |
Volkswagen Amarok
After a couple of years out of production, the Volkswagen Amarok is back for a second generation. Prices start from £34,055 ex.VAT, and rise to a heady £48,055 for a V6 Aventura model. Here we're trying the mid-spec Style with the larger diesel option. At £45,005, it costs £546 less than the Ford Ranger Wildtrak. 
Tech highlights 
Rather than going it alone to build the Amarok Mk2, VW joined forces with Ford for this new generation. Ford took the lead on development, but VW's engineers had input throughout.
From the outside, unique detailing helps to differentiate both models. The Amarok features a high-set grille that resembles that of VW's SUVs, and there are squared-off wheelarches, different door skins and C-shaped tail-lights flanking a unique tailgate. In fact, the only exterior parts shared with the Ranger are the roof, windscreen, door handles, mirrors and roof rails, where fitted.
It's a different story under the skin, where the Amarok relies on Ford's engineering for its engine, gearbox, suspension and four-wheel-drive transmission. There's a typical 4x4 set-up here, with 2WD and 4WD plus high and low ranges offered. Unfortunately, Style models don't feature a diff lock – it's only standard on the PanAmericana. 
At least the V6 diesel is the same in all models. With 237bhp and a healthy 600Nm of torque, it's an effortless engine that delivers smooth power and will be ideal for towing. It's connected to a Ford-sourced 10-speed auto box that helps the Amarok accelerate from 0-62mph in nine seconds exactly, while in-gear power delivery is equally potent.
On and off the road
Comfort on tarmac could be better, but only the VW's size and lack of rear diff lock will stop it off-road.
Around town: There's no avoiding that the Amarok is a big beast, and it requires extra attention when driving on congested streets. Fortunately it's equipped with all of the latest safety tech, including pedestrian detection and rear cross-traffic alert.
You sit high in both trucks, but the Amarok has a narrow advantage in terms of visibility, because its bonnet dips down slightly at the front. This provides a bit more of a view of what's ahead of you when compared with the Ranger's squarer bonnet.
A & B-roads/Motorway: The Amarok and Ranger share the same V6 powertrain, so it's no surprise that they perform to a similar level. There's lots of smooth power, but if you demand full throttle, the gearbox can limit power to prevent drivetrain damage, causing the Amarok to accelerate more slowly than anticipated. Its acceleration while rolling is far more responsive.
Partnership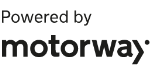 Need to sell your car?
Find your best offer from over 5,000+ dealers. It's that easy.
Choose an Amarok Style, and you get a standard suspension set-up, as opposed to the Comfort system found on the Wildtrak. This means the ride is harsher in the VW, with even small bumps causing the Amarok to shake and shimmy. It's a trait that's made worse by the optional 20-inch alloys.
Off road: Head for the rough, and the 4WD system offers plenty of grip. It's a fully automatic set-up, so all you have to do is pick which drive mode you want via the rotary controller, while a menu on the touchscreen lets you optimise the powertrain for different terrain.
Ownership
The interior of the Amarok could be taken from a Touareg or upmarket Tiguan SUV, with plenty of metal-effect trim on display, as well as a brown leather dashtop and wood-style trim in places.
As part of the trucks' practicality, decent storage is a given throughout the interior. Deep door bins feature, and the Amarok has a twin glovebox, with a smaller storage area hidden behind the wooden panel above the main glovebox. There's a deep armrest bin, too, while the rubberised tray ahead of the gearlever is where you can place a smartphone to charge it up. This pad is the same as that found in the Ranger, although it's placed at 90 degrees in comparison with the Ford's pad.
Taxation: The main benefit of running a pick-up truck as a business user is the favourable tax rates that are on offer to drivers of commercial vehicles. If you run one as a work vehicle, then a truck's list price is largely irrelevant, and all four models here face the same annual Benefit-in-Kind rates of £792 for a basic-rate taxpayer, or £1,584 if you're in the 40 per cent bracket.
Practicality
There's more passenger space than before, while the load bed is simply vast.
Rear Space: In the past, pick-ups have been a bit of a compromise in terms of rear-seat space, but the Amarok and Ranger are both comfortable. 
Grab handles and running boards help with access, while there's plenty of room for three, and the seat base is deep enough to offer good under-thigh support.
Load bed: Lower the tailgate, and while lifting items in will be tricky, there's room in the bed for two Euro pallets, and six lashing eyes are located around the bed to secure items. Our truck had the standard painted metal bed, but you can add a roll-top cover, bed lining and more storage to boost its versatility.
What to buy?
Which engine and trim we'd choose
Engines: The 2.0-litre diesel comes with 166bhp and a six-speed manual at the entry point to the range, or 201bhp with the auto box. The V6 TDI is auto only and is the sole engine option in higher specs.
Trim: Life and Style specs mirror the VW passenger car line-up, while the PanAmericana is an off-road-focused option with rear diff lock. The Aventura is upmarket enough to be considered an alternative to the Touareg SUV. 
Options: Specific option packs bundle extra kit together; there are no individual options at the moment.
Our choice: PanAmericana has best on and off-road performance and a one-tonne payload.
Ford Ranger
We're doing something a bit different with the Ranger here. The new model is available with four-cylinder or V6 diesel power, so we're looking at it with both powertrain options in mid-spec Wildtrak guise. They cost £40,221 and £44,721 respectively, so both undercut their V6 and four cylinder-powered rivals here.
Tech highlights 
The latest Ford Ranger (as well as the Amarok) uses a platform that has been heavily reworked from its predecessor's. Engineers have widened the track front and rear as much as possible, and as well as making space for a V6 diesel, it also means that the Ranger looks a lot beefier on the road.
The large C-shaped daytime running lights are similar in design to Ford's US-market pick-ups, and the Ranger certainly looks imposing. Compared with the Amarok, the double-cab body and load bed are more smoothly integrated, while useful features include steps in the rear bodywork that improve access to the bed from either side. Both trucks feature clamp holes in their tailgates so that they can be used as work benches.
Safety: The Ranger earned a five-star Euro NCAP safety score, and its rating also applies to the Amarok, because it uses the same suite of safety kit. There's autonomous emergency braking with pedestrian and cyclist detection, lane assist, plus nine airbags, including 'bags between the seats.
On and off the road
One change of spec transforms the Ranger in relation to the Amarok, making it a better all-rounder in the process. 
Around town: A long, flat bonnet and an upright front end could be a recipe for disaster when manoeuvring at low speeds. However, although the view ahead in the Ranger isn't as good as in the Amarok, there are pieces of tech on hand to assist you. Front and rear sensors are included, and there are cameras at both ends, too. The front-facing one even has its own washer jet to keep it clean.
A & B-roads/motorways: Jump from the Amarok to the Ranger and the difference in ride comfort is instantly noticeable. This is partly down to the Ranger's smaller 18-inch wheels and higher-profile tyres, but Wildtrak trim also features Comfort suspension, which is designed to make the Ranger more pliant for passengers. It works, too, with all but the biggest bumps smoothed out with ease where the Amarok shudders and shakes.
If you want the smoothest experience of all, then the V6 diesel offers more refinement than the four-cylinder, because the 10-speed auto helps keep the revs down while offering good responses. There's a surprising lack of wind noise at higher speeds, while good sound insulation means that tyre roar is kept to a minimum, too.
Off road: The Ranger's 4x4 system is very easy to use. Simply press a button to select a drive mode, then turn the rotary selector to pick the terrain you're traversing. Whether it's sand, snow, rocks or a grassy field, there's a setting that optimises the suspension, diffs and gears accordingly. All you need to do is pick a setting, follow the instructions in the driver's display, and then you're away.
Ownership
Running costs for these trucks are high when compared with similar SUVs, largely because they're heavier and geared towards work duties rather than outright efficiency. However, stop-start is included to help save fuel, while choosing a 2.0-litre model over a V6 will be easier on the wallet.
The Amarok and Ranger are sold via their respective firm's commercial-vehicle outlets, which often operate alongside the car dealers, but with a greater focus on getting work vehicles back on the road as quickly as possible. Volkswagen is offering a five-year/124,000-mile service, warranty and roadside assistance plan with the Amarok from launch, which could be tempting for anybody who wants hold on to their truck for longer.
Infotainment: The vast 12-inch touchscreen display is another Ford-sourced item that's shared with the Amarok, and in the Ranger it features Ford's SYNC 4 interface. The set-up is easy to get along with, and is tall enough that multiple sources of information can be displayed on the screen at once. There are handy shortcuts at the top and bottom of the screen, too, so you don't need to navigate back to the home screen every time you use it. Voice control is included, too.
The graphics are sharp, including when you're using Apple CarPlay or Android Auto, while load times and screen response are quick.
Practicality
There's no impact on passenger space whether you choose four or six cylinders, although refinement is better in the latter.
Rear Space: Just as in the Amarok, you'll be thankful for the grab handles that are on offer to lift yourself into the back of the Ranger. Legroom is decent, although surprisingly, the cut-outs in the rear chairs are needed to match the leg space offered in the back of the Hilux. 
Load Space: All of these trucks offer accessories to make their beds more versatile. A roll-top load cover provides security, while a bed lining offers an easy-clean option to keep the back tidy.
What to buy?
Which engine and trim we'd choose
Engines: As with the Amarok, the 2.0 diesel manual only comes in base trims, while Wildtrak spec is the only one to be offered with 2.0 or V6 diesel power.
Trim: XL trim is available as a chassis or single cab alongside the double cab, but the rest of the range, comprising XLT, Tremor, Wildtrak, Wildtrak X, Platinum and Raptor, are exclusively double cabs.
Options: Technology and upgrade packs are available for selected models, much as they are for the Amarok. Otherwise, it's just different paint options and accessories.
Our choice: Wildtrak is the sweet spot in the range, thanks to its suspension and kit list.
Toyota Hilux
The current Toyota Hilux is the eighth generation, and it has been available since 2015, although regular facelifts have helped it to maintain its position near the top of the pick-up truck class. A 2.8 D-4D diesel was introduced in 2020, while the GR Sport arrived late last year. This model is auto only and is priced from £41,508.
Tech highlights 
One area where the Hilux is showing its age is its proportions. It's a similar length and height to the Ranger and Amarok, and it's only 18mm narrower than the Ford, too. However, the Toyota's width is boosted by the matt-black wheelarch extensions; remove those, and the Hilux's body is 63mm narrower.
Unfortunately, the wheels and tyres are designed to suit this smaller measurement, and they fail to fill the arches as well as the Ranger's set-up. It means the Hilux looks top-heavy on skinny tyres, which is at odds with the GR Sport's intent as a racy option in the line-up. If Toyota had managed to push the wheels farther out, as they are on the Ranger, it would look a lot more purposeful.
Safety: All versions of the Hilux sold in the UK come with Toyota's Safety Sense package, so the higher five-star rating awarded by Euro NCAP in 2016 applies. The test regime has been made tougher over the years, though, so the Hilux's scores can't be directly compared with the Ranger's.
On and off the road
Suspension tweaks improve the Hilux, but the Ranger has moved things on even further.
Around town: With four-wheel drive engaged, the Toyota's manoeuvrability is impacted at low speeds, but that's the same with any of these trucks. A turning circle of 13.4 metres is larger than the Ranger's, though, at 12.9 metres.
There are plenty of thumps and bumps from the suspension, too, especially over speed humps, which can cause the truck's rear end to bounce.
A & B-roads/Motorway: The bumpiness felt at lower speeds gets less bad the faster you go, and the new dampers clearly have a beneficial effect on the Hilux's ride comfort. Big bumps still send shudders through the truck's frame, but on the whole the Hilux comes close to the Ranger for ride comfort at higher speeds.
The large 2.8-litre diesel has plenty of pulling power, but it feels more agricultural in its power delivery. There's more vibration through the pedals, for example, while the six-speed auto shunts more between gears than the Ford.
Off road: The Hilux has built a reputation for being a go-anywhere machine, and the current model upholds that tradition. All versions feature a locking rear diff as standard, while Icon models and above also come with an automatic limited-slip diff. Narrower tyres and 310mm of ground clearance – compared with 264mm in the Ranger – should help it to venture further off-road, too.
Ownership
It's clear from behind the wheel that the Hilux is something of a previous-generation pick-up when compared with its newer rivals here. There's no questioning the truck's solid quality, but Toyota has used an eclectic mix of materials inside in a bid to keep the Hilux current. The switchgear feels more focused on function and durability than anything found in the Ranger or Amarok. 
Getting comfortable at the wheel is trickier, too, because the range of adjustment on offer from the seat and steering wheel isn't as wide as in the Ranger. The GR Sport-branded seats are neat, though, with leather bolsters and Alcantara- style inserts that give a racy feel. Less effective is the red plastic and carbon fibre-effect insert across the dashboard, which feels like an aftermarket add-on.
The Hilux has a reputation for longevity, and Toyota should be praised for backing this up with its Relax warranty. As with its passenger cars, the Hilux can benefit from 10 years or 100,000 miles of cover (whichever comes first), as long as it's serviced at an approved Toyota franchise every 12 months. That puts it well ahead of rivals that offer no more than half that period in warranty cover.
Infotainment: Toyota Touch 2 is fitted to the Hilux, but this is a previous-generation system from the firm. Its latest cars now come with Smart Connect+, and it's much needed here. The graphics aren't as sharp as the Ford's vast screen, while the menu system isn't the most intuitive, either. 
Practicality
Passenger space is surprisingly competitive, but the load bed has to give second best against its rivals here.
Rear Space: While the Hilux has a more traditional pick-up-style back-seat layout – with a shorter seat base and a more vertical back – there's actually a decent amount of room here. 
The seat is set high, giving a good view ahead, but there are no mod cons such as air vents or charging sockets, like those found in the Ranger. As with its rivals, there are two sets of Isofix child seat mounts for the rear bench.
Load bed: The Hilux's cargo bed is shallower than the Ranger's, but the floor area is similar, and a payload weight of 1,010kg is just enough for the prized commercial-vehicle classification. Lower-spec versions of the Hilux are more comfortably within the threshold.
What to buy?
Which engine and trim we'd choose
Engines: Two four-cylinder diesels are offered, a 148bhp 2.4 or the 201bhp 2.8.
Trim: Active trim only comes as a 2.4 diesel manual in single and extra cab guises, while double cabs come in Active, Icon, Invincible, Invincible X and GR Sport trims – Invincible X and GR Sport only use the 2.8 diesel, while GR Sport is also auto only. There's an Arctic Trucks AT35 variant with 35-inch off-road tyres available for a whopping £61,167 – excluding VAT.
Options: The only extras are paint and accessories for the load bed or towing.
Our choice: The 2.8-litre diesel is worth upgrading to, and Invincible trim is well equipped.
Results
Which car comes out on top? 
Ford Ranger vs Volkswagen Amarok
Winner: Ford Ranger
The Amarok's competitive financial package means that this is an extremely close contest, but it's not quite enough for it to surpass the well equipped Ranger here. 
Adding Comfort suspension to the mid-range Wildtrak is another key to its victory, and helps the Ranger do a hugely credible job as a family-friendly work vehicle that won't leave passengers unsettled. Both trucks deliver great performance from their V6 diesels, too.
| | |
| --- | --- |
| Pros | Cons |
| Well equipped for the price | VW has better aftersales |
| Strong V6 diesel | V6 is quite thirsty |
Ford Ranger vs Toyota Hilux
Winner: Ford Ranger
While it's not quite as refined as the V6, the 2.0 litre makes up for it with lower running costs. There's no compromise in terms of kit if you choose the smaller engine, either.
Unfortunately the new Ranger and Amarok have moved the goalposts in the pick-up truck class, and while the Hilux GR Sport is a better cruiser than other versions, it's showing its age in terms of tech, performance and cabin layout.
| | |
| --- | --- |
| Pros | Cons |
| Generous equipment | Forward visibility |
| Comfortable ride | Harsh engine note |
Specs and prices
| | | | | |
| --- | --- | --- | --- | --- |
|   | Volkswagen Amarok 3.0 TDI Style | Ford Ranger 3.0 EcoBlue Wildtrak | Ford Ranger 2.0 EcoBlue Wildtrak | Toyota Hilux 2.8 D-4D GR Sport |
| Petrol or diesel? | Diesel | Diesel | Diesel | Diesel |
| MPG | 28.3 | 27.5 | 30.0 | 30.2 |
| Fuel price (£) | £1.45 | £1.45 | £1.45 | £1.45 |
| Fill up | £116.32 | £116.32 | £116.32 | £116.32 |
| On the road price/total as tested | £45,005/£48,255 | £44,721/£45,551 | £40,221/41,051 | £41,508/£45,529 |
| Residual value (after 3yrs/36,000) | £27,813 (61.8%) | £24,194 (54.1%) | £23,248 (57.8%) | £23,618 (56.9%) |
| Depreciation | £17,192 | £20,527 | £16,973 | £17,890 |
| Annual tax liability std/higher rate | £792/£1,584 | £792/£1,584 | £792/£1,584 | £792/£1,584 |
| Annual fuel cost (10k/20k miles) | £2,803 (£4,671) | £2,884 (£4,807) | £2,644 (£4,407) | £2,626 (£4,377) |
| Length/wheelbase | 5,350/3,270mm | 5,370/3,270mm | 5,370/3,270mm | 5,325/3,085mm |
| Height/width | 1,884/1,917mm | 1,884/1,918mm | 1,884/1,918mm | 1,815/1,900mm |
| Engine | V6 turbo/2,993cc | V6 turbo/2,993cc | 4cyl in-line/1,996cc | 4cyl in-line/2,755cc |
| Peak power/revs | 237bhp/3,250rpm | 237bhp/3,250rpm | 202bhp/***rpm | 201bhp/3,000rpm |
| Peak torque/revs | 600Nm/1,750rpm | 600Nm/1,750rpm | 500Nm/**rpm | 500Nm/1,600rpm |
| Transmission | 10spd auto/4WD | 10spd auto/4WD | 10spd auto/4WD | 6spd auto/4WD |
| Fuel tank capacity/spare wheel | 80 litres/yes | 80 litres/yes | 80 litres/yes | 80 litres/yes |
| Bed dimensions (length/width/height) | 1,624/1,584/600mm | 1,624/1,584/600mm | 1,624/1,584/600mm | 1,525/1,540/480mm |
| Kerbweight/payload/towing weight | 2,282/1,068/3,500kg | 2,283/1,059/3,500kg | 2,283/1,067/3,500kg | 2,125/1,010/3,500kg |
| Turning circle | 12.9 metres | 12.9 metres | 12.9 metres | 13.4 metres |
| Euro NCAP: Adult/child/ped./assist/stars | 84/90/74/84/5 (2022) | 84/90/74/84/5 (2022) | 84/90/74/84/5 (2022) | 93/82/83/63/5 (2016) |
| 0-62mph/top speed | 9 secs/112mph | 8.7 secs/112mph | 10.5 secs/112mph | 10.7 seconds/109mph |
| Auto Express economy/range | 28.3mph/498 miles | 27.5mpg/484 miles | 30mpg/528 miles | 30.2mpg/531 miles |
| WLTP combined | 28mpg | 28mpg | 32.1mpg | 30.1mpg |
| Actual/claimed CO2 | 267/264g/km | 275/264g/km | 252/230g/km | 251/248g/km |
| Airbags/Isofix/parking sensors/camera | Nine/two/f&r/360 | Nine/two/f&r/360 | Nine/two/f&r/360 | Seven/two/yes/360 |
| Diff lock/lane keep/blindspot/AEB | £2,750/yes/yes/yes | Yes/yes/yes/yes | Yes/yes/yes/yes | Yes/yes/no/yes |
| Climate ctrl/cruise/leather/heated seats | Yes/adapt/£2,050/yes | Yes/adapt/yes/yes | Yes/adapt/yes/yes | Yes/adapt/yes/f&r |
| Met paint/LED lights/keyless entry & go/bed liner | £500/yes/yes/£530 | £500/yes/yes/£330 | £500/yes/yes/£330 | £608/yes/yes/£413 |
| Sat-nav/digital dash/DAB/connected services | Yes/yes/yes/yes | Yes/yes/yes/yes | Yes/yes/yes/yes | Yes/no/yes/no |
| Wireless charging/Apple CarPlay/Android Auto | Yes/yes/yes | Yes/yes/yes | Yes/yes/yes | No/yes/yes |
| Approach angle/departure angle | 30/23 degrees | 30/23 degrees | 30/23 degrees | 29/26 degrees |
| Wading depth | 800mm | 800mm | 800mm | 700mm |