Genesis G70 review
The G70 looks great, but is the least convincing Genesis to date, adding little to a crowded market
Find your Genesis G70
Offers from our trusted partners on this car and its predecessors...
Or are you looking to sell your car?
Advertisement
The Genesis G70 is a car we really wanted to love. Hyundai's premium brand made a strong first impression with a trio of convincing new cars, so we had high hopes for this executive saloon and its Shooting Brake sibling. Unfortunately, it fails to hit the high notes of the other Genesis models.
It looks good, especially in Shooting Brake guise, and there's no doubting the quality of the interior. But the design of the dashboard looks dated, while the absence of any hybrid or electric powertrains makes the G70 seem outmoded. Neither the petrol nor the diesel engine convinces, even if the 2.0-litre turbocharged petrol is quick and refined enough to deliver a satisfactory drive.
It claws back some points for an impressive five-year care plan and a long list of standard equipment, but we can't ignore the lack of space in the back and the small boot. The G70 isn't a bad car, but it offers little to tempt buyers away from the establishment. 
About the Genesis G70
The Genesis brand launched in the UK in the summer of 2021, with the G80 executive saloon and GV80 SUV the first to hit the market. These were followed by the GV70 mid-size SUV, as Hyundai's premium brand looked to establish a foothold in a market dominated by the likes of Audi, BMW, Lexus and Mercedes.
Given the success of the first three cars – each one was given a four-star rating – we had high hopes for the rear-wheel drive G70 saloon and G70 Shooting Brake estate. As a compact saloon, the G70 has the unenviable task of challenging the Audi A4, BMW 3 Series and Mercedes C-Class, along with the Volkswagen Arteon and Volvo S60. Rivals for the G70 Shooting Brake include the Audi A4 Avant, BMW 3 Series Touring and Mercedes C-Class Estate.
The G70 and G70 Shooting Brake might be new cars in the UK, but they've been on sale in North America for a few years; the European launch has been timed to coincide with a heavy mid-life facelift. 
The G70 rides on the same platform as the now-discontinued Kia Stinger and is available with two four-cylinder engines: a 197bhp 2.2-litre diesel and a 2.0-litre petrol engine developing 241bhp. An eight-speed automatic gearbox is standard for both.
There are just two trim levels: Premium and Sport. Saloon prices range from £38,000 to £41,000, while the Shooting Brake versions are priced at £39,500 to £43,000. The 2.0-litre petrol engine is available on the Sport model.
Engines, performance and drive
It lacks the precision and poise of a BMW 3 Series, but the G70 is okay to drive
The rear-wheel drive G70 is not a bad car to drive; the direct steering and positive, sharp turn-in are strong points in a chassis that feels balanced and reminiscent of the Kia Stinger. Ride quality, even on the Sport model's 19-inch wheels, feels well judged between comfort and control. It won't convince you to cancel an order for a BMW 3 Series, but few cars will.
It's even better on a motorway, where everything feels configured to while away a few hours behind the wheel. The 2.0-litre petrol engine feels eerily quiet, but the same can't be said about the 2.2-litre diesel. Start it from cold and you're subjected to an unpleasant, taxi-like clatter, and although it settles down when warm, it's still less refined than the petrol. It makes us yearn for the Kia Stinger's 3.3-litre twin-turbo V6, which is available in North American versions of the G70.
0-62mph acceleration and top speed
The G70 boasts some impressive 0-62mph times, led by the 2.0-litre petrol. In saloon guise, it'll complete the sprint in 6.1 seconds, with the Shooting Brake only fractionally slower at 6.4 seconds. The top speeds are 149mph and 146mph respectively.
Partnership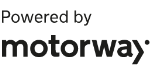 Need to sell your car?
Find your best offer from over 5,000+ dealers. It's that easy.
Not that the 2.2-litre is a lot slower; the saloon will hit 62mph in 7.4 seconds, with the Shooting Brake just 0.3 seconds behind. Top speeds are 142mph and 139mph respectively.
MPG, CO2 and running costs
An absence of hybrid and electric variants means the G70 will be an expensive car to run
The G70 saloon isn't a particularly economical choice, with the petrol's official fuel economy of 33mpg to 35.3mpg lagging behind rivals such as the BMW 330i. In the real world, we found it all too easy to stray below 30mpg, which doesn't bode well for the Shooting Brake, which at 32mpg to 33mpg, is even less economical.
Things improve if you opt for the diesel, which in saloon guise offers an official 41.6mpg to 43.5mpg, dropping to 39.8mpg to 41.1mpg in the Shooting Brake. In fairness, we did find that the G70 could easily top the official WLTP figure.
With CO2 emissions ranging from 170g/km to 200g/km, depending on the body and engine, the G70 isn't a cheap car to tax. Indeed, only the Premium versions escape the VED (road tax) surcharge for cars with a list price of more than £40,000. This means you'll pay an extra £390 for five years from the second time the G70 is taxed. 
Insurance groups
Insurance groups start from 31 for the 2.0-litre saloon in Premium trim, rising to 39 for the Sport model. The groups for the Shooting Brake are roughly the same, ranging from 32 to 39. It means that the G70 should cost slightly more to insure than the BMW 3 Series (groups start at 29) and Audi A4 (group 24).
You can get personalised car insurance quotes fast with our comparison tool powered by Quotezone...
Depreciation
Our latest expert data suggests the G70 saloon and estate will retain between 42 and 48 per cent of their original value after three years and 36,000 miles of motoring. In comparison, the BMW 3 Series and Mercedes C-Class are expected to hold onto 47-55 and 45-51 per cent of their original value, respectively.
To get an accurate valuation on a specific model check out our valuation tool...
Interior, design and technology
The G70 cuts a mean figure and the interior quality is high
The G70 oozes road presence and makes a welcome change from the SUVs that dominate our roads and car parks. This is especially true of the Shooting Brake, which cuts a handsome figure in a market dominated by German estates. The front is dominated by split headlights and what Genesis calls a 'G-Matrix grille', with the car riding on either 18- or 19-inch alloy wheels, depending on the trim level.
After the impressive exterior styling, the interior is a bit of a letdown. The architecture looks 'last-generation', which is no surprise when you take into account that this is a facelift of a car that's been on sale in North America for a few years. There will be few complaints about the quality, though, with the plastics feeling extremely high grade and the switchgear having a general feeling of robustness. The optional quilted leather upholstery is particularly lavish, as it should be for £2,500.
The Premium trim comes with a long list of standard equipment. Highlights include 18-inch alloy wheels, Brembo brakes, LED headlights, 10.25-inch touchscreen infotainment system with sat-nav, adaptive cruise control, front and rear parking sensors, dual-zone climate control and wireless phone charging.
To an already long list, the Sport trim adds 19-inch alloy wheels, Michelin tyres, heated steering wheel, leather seats, metal pedals, electronic control suspension (ESC) and a limited-slip differential. The sporty makeover includes a dark tinted chrome grille, which helps to mask its size.
Sat-nav, stereo and infotainment
The G70 comes with a 10.25-inch touchscreen infotainment system as standard, along with Apple CarPlay, Android Auto, steering wheel-mounted controls and Bluetooth voice recognition. The cinema-style widescreen touch display isn't the biggest around, but it has high-resolution graphics and is easy to use. The user interface is excellent and the menus are laid out well, with simple icons displayed in two rows across the display. A lack of physical shortcuts means that it's not the easiest to use when driving though.
A £2,670 Innovation Pack adds a 12.3-inch digital instrument cluster, head-up display, surround view monitor and a clever blind-spot monitoring system, which broadcasts a video feed from the car's flanks when you use the indicators.
Practicality, comfort and boot space
Practically isn't a G70 strong point, even in the Shooting Brake estate, so look elsewhere if plenty of space is a priority
The G70 isn't a car you'd buy for its practicality. Even the Shooting Brake variant feels a little cramped inside, while the boot is of a size we'd associate with a family hatchback, not an estate. If it's just you and your other half, and a couple of pre-teen children in the back, the G70 is fine, but it's more 'lifestyle' than a proper estate car.
Size
Both G70 variants measure 4,685mm in length, 1,850mm wide and have a maximum height of 1,400mm. In comparison, a BMW 3 Series is 4,709mm long and 1,827mm wide. At 4,738mm, the Audi A4 is even longer.
Leg room, head room & passenger space
Space in the front is fine, but the news is not so positive in the back. Even with a driver of average height, a passenger in the rear will struggle for knee room, while that sloping roofline eats in the headroom. Another problem is the central tunnel running along the floor, which makes the back feel very cramped.
Boot
As you would expect, the G70 Shooting Brake has a larger boot than the saloon, offering 465 litres of luggage capacity. You can increase this to 1,535 litres by folding down the rear seats, but even a BMW 3 Series Touring, which isn't the most practical car in this class, has a larger boot. At 330 litres, the boot in the saloon is particularly disappointing.
On the plus side, both versions feature an electric tailgate opening, which is handy if you're weighed down by bags.
Towing
The diesel version of the G70 has a maximum towing capacity of 1,500kg (braked), which will limit its appeal as a tow car. That said, it's enough for a small horsebox or caravan.
Reliability and safety
Impressive aftercare package, strong safety credentials and likely reliability give the G70 the edge over its rivals
While neither the G70 nor Genesis as a brand appeared on our lists best cars to own or best car manufacturers, which are based on the result of our Driver Power owner satisfaction survey. But you can take comfort in the fact Hyundai finished a respectable 17th out of 32 manufacturers. Genesis is going to great lengths to build a polished and credible brand in the UK, so in the unlikely event that something does go wrong, you'll be looked after.
The G70 Shooting Brake was awarded a maximum five-star safety rating when it was tested by Euro NCAP in 2021, scoring 89 per cent for adult occupant safety, 87 per cent for child occupant safety, and 88 percent for safety assist technologies.
Standard safety equipment includes adaptive cruise control, blind-spot monitor, lane-keeping assist, forward collision avoidance, lane-following assist, multiple airbags and emergency calling in the event of an accident. The only relevant option is an Innovation Pack, comprising LED headlights, a head-up display and blind-spot view monitor.
Warranty
The Genesis G70 comes with a five-year unlimited mileage warranty, which is better than the typical three-year/60,000-mile warranty offered by rival manufacturers. 
Servicing
If there's one thing Genesis has over its rivals, it's the five-year care plan. It includes the warranty (as outlined above), but also five years' scheduled servicing, roadside assistance, courtesy cars and over-the-air software updates. The courtesy car aspect is a particular highlight; Genesis will collect and return your car when it's due for a service, leaving you with a courtesy car for the duration.
For an alternative review of the Genesis G70, visit our sister site carbuyer.co.uk...