New Jaguar XE 300 Sport 2018 review
The Jaguar XE 300 Sport may fall short of being a full-blown BMW M3 rival, but it's a welcome addition at the top of the XE range
Find your Jaguar XE
Offers from our trusted partners on this car and its predecessors...
Or are you looking to sell your car?
Advertisement
Jaguar has been in dire need of a halo model to top the XE range, and the 300 Sport does a good job of trying to be that car, even if it falls some way short of being a full-blown M3 rival. As a fast, refined, competent and highly desirable sports saloon it is hard to argue against. Now all we need is a version with 400bhp plus to truly rival the big hitters from Germany.
It's no great secret that Jaguar's XE has struggled commercially beside its more obvious rivals from Germany. And one of the explanations why is that there has never been a sporting halo model at the top of the ranks to sprinkle some magic across the rest of the range. Jaguar simply hasn't had the time, or the money, to build such a car – let's call it a full on M3 rival – and so the rest of the range, goes the theory, has lacked kerb appeal as a result. 
Enter the new £45,640 XE 300 Sport. Now with "just" 296bhp from its turbocharged, 2.0-litre, four-cylinder engine, the 300 Sport is never going to take it all the way to the M3, C 63 et al, and to be fair it isn't meant to. But what it does do, reckons Jaguar, is go a long way towards plugging the gap, at the same time providing XE customers with a genuinely sporting new model to opt for which, in the real world, is a fair bit cheaper but not a whole lot slower than an M-car or an AMG.
• Best fast family cars on sale
To help it achieve this "almost but more affordable" status, the 300 Sport boasts a four wheel-drive chassis, uprated suspension and brakes with Jaguar's clever adaptive dampers as standard, and numerous other small tweaks beneath the skin to sharpen up its dynamic personality.
Torque from the turbocharged Ingenium engine rises to a fulsome 400Nm, delivered as a flat peak between 1,500-4,500rpm. It weighs a little bit less and looks quite a lot meaner than any other XE thanks to a subtle new black tail spoiler, black sills and big 19-inch wheels. There are also optional new black 20-inch wheels, fitted to the car we drove and which appears in the pictures. 
Performance is strong, if not exactly mind-blowing for a smallish sporting saloon; 0-62mph takes 5.7sec with a top speed limited to 155mph. And that's mostly how the 300 Sport feels on the move. Quick but not in any way bombastic; rapid but not manic. Composed, with typically lovely steering, but not in any way edgy. 
But then it isn't meant to be a road burner, hence the surprisingly quiet but refined machinations of the engine and exhaust. Likewise the tyres, which despite being 265 wide at the back, emit almost no noise at all on the move, ditto the adaptive suspension. 
So although the 300 Sport is undeniably quick across the ground, and is genuinely engaging to drive, the fact that it's so refined means the speed you can accrue in it is deceptive. And is delivered with extraordinary ease. It's one of those cars that you categorically don't need to take by the scruff and muscle around to have fun in. In everything it does, the 300 Sport is far more subtle than that, and is quietly impressive as a result. 
Elsewhere, there are various visual touches and "300 Sport" badging that distinguish the car, and elevate its appeal. The headrests, steering wheel, carpet mats, tread plates and door casings all get either yellow stitching or badging, or both. So while again such relatively subtle branding doesn't make the 300 Sport feel like a full blown super saloon, inside or out, it's enough to make a difference. And to make this model a lot more desirable than any other XE on sale. 
Partnership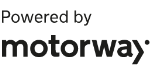 Need to sell your car?
Find your best offer from over 5,000+ dealers. It's that easy.
Just don't mention the fact that BMW's 340i M Sport costs a fair bit less (before options admittedly), has more power, is therefore quicker and has two more cylinders to its name…