Kia Niro PHEV vs MINI Countryman PHEV
The Kia Niro PHEV and MINI Countryman PHEV Cooper S E plug-in electric models focus on efficient running and family fun, but which is best?
Kia is forging ahead with electrification. Its e-Niro is an Auto Express award-winner, while its all-new, all-electric Soul EV took victory in our recent road test against the MG ZS EV. But what if you don't want a full EV?
Well, the brand has been offering hybrid and plug-in hybrid versions of its Niro family SUV for some time, and it has updated the PHEV for 2020, with revised styling and even more tech.
This could be the car to help you dip your toe into the pool of electrification – but there are many vehicles that offer a similar experience. MINI's Countryman PHEV Cooper S E ALL4 (to give it its full name) is one of them.
Both of these compact crossovers combine petrol power with an electric motor and plug-in capability to seriously reduce running costs – but which is the better option?
Head-to-head
| | | |
| --- | --- | --- |
| Model: | Kia Niro PHEV 1.6 GDi 3 | MINI Countryman PHEV Cooper S E ALL4 Classic |
| Price: | £31,945 | £31,880 |
| Engine:  | 1.6-litre 4cyl petrol plus e-motor | 1.5-litre 3cyl petrol plus e-motor |
| Power/torque: |  139bhp/265Nm |  221bhp/385Nm |
| Transmission:  | Six-speed dual-clutch automatic, front-wheel drive  | Six-speed automatic, e-four-wheel drive  |
| 0-62mph: | 10.4 seconds | 6.8 seconds |
| Top speed: | 107mph | 123mph |
| Official economy:  | 201.8mpg | 156.9mpg |
| CO2/tax:  | 31g/km/£140 | 40g/km/£140 |
| Options:  | Metallic paint (£585) | N/A |
Kia Niro PHEV
For: Kit and efficiency for the price, more all-electric range for lower running costs, improved infotainment.
Against: Not as much fun as the MINI, lacks a little luggage space compared with the Countryman.
The Niro is based on what was an all-new platform for Kia when the car first launched – one that was designed with electrification in mind from the outset. This PHEV is powered by a 1.6-litre naturally aspirated four-cylinder petrol engine that's complemented by an electric motor. This in turn is fed by an 8.9kWh lithium-ion battery pack (of which 7.1kWh is usable) that's mounted partly underneath the boot floor but mostly sits beneath the rear seats.
Together, the powertrain produces a fairly modest 139bhp and 265Nm of torque. The latter figure is the more important one here, but the power delivery is also a significant point to note. It's sent to the front wheels through a six-speed dual-clutch automatic gearbox. The engine doesn't have the same level of refinement or grunt as the MINI's smaller turbocharged unit, but unless you drive the Niro hard – which goes against the car's economy-focused ethos – this is not so obvious.
That's because the electric motor's torque comes in instantly, and so helps take the load off the petrol engine. As long as you don't drive too aggressively, the Niro is therefore smooth in its acceleration, if not exactly rapid, and relatively relaxing, too. The 0-62mph sprint takes 10.4 seconds, which is fine, even if this is 3.6 seconds slower than the more powerful MINI. Overall, though, the Kia offers enough acceleration for a family SUV.
With that in mind, the ride is fine, too. It's on the firm side and feels a little fidgety, so the car is most at home on the smoothest motorways; but compared with the MINI, the Kia seems softer, isolating you from the road surface just that little bit better than the Countryman. However, the MINI's extra focus on sharper response means it's more fun to drive than the Kia. One good aspect of the Niro's light and lifeless steering is that it does help with parking and manoeuvring; with decent all-round visibility, the car is easy to drive in town.
Partnership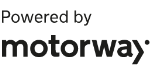 Need to sell your car?
Find your best offer from over 5,000+ dealers. It's that easy.
In fact, this 3-spec model should be a simple car to live with, not least thanks to the level of equipment. Heated leather seats, adaptive cruise, climate control, a reversing camera and all-round parking sensors are all standard fit, not to mention Kia's new 10.25-inch touchscreen, wireless phone charging, some great safety tech and 16-inch alloys.
New wheel designs are part of the facelift, along with subtle visual changes that include fresh LED running lights, a redesigned front bumper and tweaks to the rear. The specification easily betters the MINI's in Classic trim, while quality is strong, too, making the Niro perfectly fit for purpose.
Testers' notes
Infotainment: Big 10.25-inch screen works well and can display a lot of different features at the same time.
Trim: Niro 3 features heated, electrically adjustable leather seats and a heated wheel.
MINI Countryman PHEV
For: More fun to drive than its Kia competitor, bigger luggage capacity, more customisable.
Against: Technology is nowhere near as good as its rival's, ride is firmer, not as much electric range.
The format for the Countryman PHEV Cooper S E is broadly the same as for the Niro PHEV, yet there are differences in detail. The MINI uses a slightly smaller 1.5-litre three-cylinder petrol turbo. Combined with its larger 10kWh battery (8.8kWh is usable) and electric motor, the British car makes more power and torque, at 221bhp and 385Nm.
However, weighing in at 1,760kg, the MINI is significantly heavier than the 1,594kg Kia – but this still doesn't hurt the Countryman's performance too much because it will cover the benchmark 0-62mph sprint in a swifter 6.8 seconds.
Still, plug-ins are more about efficiency than performance. Although the level of fuel economy you'll see will depend on your type of use and how frequently you can plug in, going by the MINI and Kia's respective official 156.9mpg and 201.8mpg, the Kia is the more frugal machine. This is partly borne out by its longer electric range, too.
From our experience, expect to see economy in the mid-50s to mid-80s in real-world use, depending on how much electric driving you do. And if your commute, school run or shopping trip isn't too far, you might not use any petrol for weeks.
The boost from the electric motor is even stronger here than in the Kia, although a more rattly engine means it's only slightly more refined than the Niro. At least the MINI offers various driving modes, so you can let the car manage the different power sources. Save Battery uses just the petrol engine, while Max eDrive lets you run on electric power only.
So flexibility is good, but the MINI falls behind the Kia for comfort. It too is a little fidgety due to its firm set-up, which communicates more bumps into the cabin. At least the steering is responsive, as with all MINIs, and you can sense the agility in the Countryman's chassis. Unfortunately, the extra weight this PHEV carries means this is mostly masked – which is a shame given how good MINIs usually are on the road from a fun perspective.
The spec is also only average compared with the Kia's, because manual air-con, nav, 17-inch alloys, parking sensors and cloth sports seats are standard. If you want a rear-view camera it's included in the £1,600 Comfort Plus Pack, while wireless charging is part of the £1,300 Navigation Plus Pack. Heated seats and climate control are included in the £900 Comfort Pack, and cruise and a lot of extra safety kit come with the £800 Driving Assistant Pack.
So while the MINI might be slightly cheaper, its interior feel relatively high in quality and its design more interesting than the Kia's, you'll have to shell out a lot on options to match up on kit.
Testers' notes
Styling: Central infotainment touchscreen and round dials hark back to the MINI's classic heritage.
Driver controls: Button-heavy wheel means you can keep your hands safely controlling the car.
Verdict
First place: Kia Niro PHEV
The Niro PHEV is a great stepping stone into electrification. With more range and greater efficiency potential, this is the better plug-in. And although it's a little short on practicality, it's much better value, with a lot more kit. The extra, improved technology is really worth it.
Second place: MINI Countryman PHEV
The MINI might be the more practical and slightly more fun to drive of these two, but its all-electric cruising potential isn't as good as the Niro's, so it's the inferior plug-in. What's more, the MINI is similarly priced but gets much less kit, while what tech you do get lags behind the Kia's