Mid-size Premium SUV of the Year 2020: Land Rover Defender
The Land Rover Defender is the 2020 Auto Express Premium Mid-size SUV of the Year, with the BMW X3 and Porsche Macan commended
The Defender is one of the star cars of 2020, so it's no surprise to see it claim an impressive win at this year's New Car Awards. It almost has a foot in two camps, because in 110 form it can seat up to seven people.
However, we know you buy cars with a keen eye on price, and with the five-seat 90 starting from £43,625, the headline figures mean it's surprisingly affordable, even if you'll have to spend a bit more than that sum for the specification of car you'll really want.
There are many positives to the Defender, but the real area that makes it is the car's personality. It feels different to every other Land Rover SUV without sacrificing that element of luxury you want from a premium vehicle. It sits alone and proud in the British manufacturer's range.
It'll do the rough-tough off-roading stuff its iconic predecessor became famous for, as we found out earlier this year on a three-day expedition across Namibia, but the Defender is equally at home around town, with clever technology such as ClearSight Ground View helping on tight city streets as much as on mountain trails.
A recently announced PHEV will join the line-up soon, while the range of diesel and petrol motors currently on sale is sound. It's a more involving drive than any other Land Rover model, too, with steering that gives a good connection to the car, but with a level of refinement that a premium SUV like this needs to achieve.
Yet one area where the Defender really moves the game on for Land Rover is the in-car tech. Infotainment has been the brand's weak point, but the Pivi system in the Defender counters that criticism, and helped it win this award, thanks to a responsive interface with plenty of features, super-sharp graphics and over-the-air software updates.
Clever nods to the original version of this British classic, such as a very useful storage ledge above the glovebox, mean that form still follows function, and it's not just design for design's sake with the new Defender.
In 110 spec you can choose five, six or seven-seat options, so the Defender's flexibility is never in question, and while its styling and image might split opinion, it's undeniable that Land Rover knows its market in 2020 and that there's a new group of Defender buyers. They'll be very pleased with the result of the company's efforts.
Our choice
Land Rover Defender 110 D250 SE (£56,355)
Mild-hybrid technology complements the D250's solid torque, sound refinement and smooth power delivery, while SE trim best balances equipment on offer and how much you'll pay for it. This mid-spec model is where the Defender's character shines brightest, which undoubtedly defines the car.
Commended
The X3 is a less characterful option compared with the Defender, but it's still a solid choice, with practicality, great handling, efficiency and performance, plus comfort and technology all combining to make a great and refined premium family SUV. It's still the best of the German competitors at this level of the market.
Partnership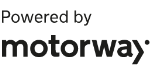 Need to sell your car?
Find your best offer from over 5,000+ dealers. It's that easy.
If you need an SUV with practicality for the family but you don't want to sacrifice driving enjoyment, the Porsche Macan is the premium model to go for. Even the 2.0-litre four-cylinder-engine version that basically uses the motor from VW's Golf GTI is more than enough – and it's the most affordable option, too.
New Car Awards 2020: the winners