Mazda MX-5 2.0 Sport Nav+: long-term test review
Final report: we look back on eight fun months in our retro Mazda MX-5 roadster
Find your Mazda MX-5
Offers from our trusted partners on this car and its predecessors...
Or are you looking to sell your car?
Advertisement
After eight months and 7,000 miles, we're at the end of our time with the Mazda MX-5. It may well hark back to an era the hot hatchback tried to kill off, but we think now more than ever is the age of the sports car.
Mileage: 7,074Economy: 41.9mpg 
I'm struggling to believe it was eight months ago when I got into our Mazda MX-5, and in that time it's fitted into my lifestyle better than I thought it would. So well, in fact, I wondered why more people don't buy them, which got me thinking.
We all know the story of the MX-5 and how it in effect brought the British sports car back from the dead, but we also know what killed them off in the first place: the hot hatch. So for my final report on the MX-5, I thought I'd see how it measures up against the modern equivalent of the car that called time on the traditional two-seater roadster, the Volkswagen Golf GTI. Back when the MX-5 was launched, the GTI was arguably the better car. It was more practical, modern and just as fast, but is that still the case today? 
• Best convertibles to buy 2019
This GTI is a TCR model, which is fundamentally a run-out special for the current and soon-to-be-replaced Mk7.5 Golf. That means it has a bodykit, fancy sports seats, 286bhp from a 2.0-litre turbo petrol engine, a seven-speed DSG gearbox and an electronic limited-slip diff. The car in our pictures – borrowed from our sister titleevo – has a list price close to £40,000. 
The £25,000 MX-5 has none of that. It may have a 2.0-litre engine but it couldn't be any more different in terms of engineering and spec, and nor does it drive anything like the dolled-up Golf. The GTI tends to treat corners as an opportunity to show off how good its electronic wizardry is, while the Mazda flows through the corner and can go sideways around it if you want. The Japanese car is loud on the motorway, the ride is a little bouncy (thanks to the Bilstein dampers on this Sport Nav+ trim) and the interior is crudely built in places. But these faults only materialise if you step out of the MX-5 and into the relative luxury of the Golf.
In eight months I've clocked up more than 7,000 miles, and every one has been a joy. The roof has stayed down for approximately 6,995 of those miles and, apart from odd occasions when I needed to transport more than one friend, the car has been everywhere. 
For months I used it for commuting, it has been a camera car for my YouTube videos, and, just to prove it's an all-year-round car, I even drove an identical one from Sweden to the most northerly point in Europe in minus-25-degree temperatures. 
It hasn't been an entirely perfect affair, though. Despite Mazda's addition of an adjustable steering column for 2019, the MX-5 sometimes gave me backache, thanks to the small cabin and the seat being jammed up against the bulkhead – a hot hatchback doesn't suffer from that problem. Another new addition is a reversing camera which, to satisfy US legislation, is fitted to high-spec MX-5s like ours. It's completely unnecessary in such a small car and just spoils the MX-5's charming, simple looks. 
Partnership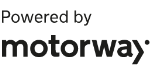 Need to sell your car?
Find your best offer from over 5,000+ dealers. It's that easy.
Another small gripe is the infotainment system. Arguably a back-to-basics sports car doesn't need one (and I agree), but if one is fitted it would be nice if it were a little simpler to use and easier on the eye than the MX-5's; it's just too dated and fiddly to operate.  
I can't complain about the adaptive LED headlights, though. The previous-generation MX-5 in particular suffered from desperately dim lights, but this car's lamps – that cleverly adapt to prevent dazzling other drivers – were super. They made driving at night easy.
In terms of nailing an engineering and design brief, I can think of no car that does it as succinctly and perfectly as the MX-5. No other manufacturer believes in the sports car as much as Mazda does. In these days of platform-sharing, mild-hybrid engines and ugly, overweight SUV body shapes, the little Mazda, with its bespoke platform, naturally aspirated 2.0-litre engine, manual gearbox, rear-wheel drive and tiny little boot, looks old-fashioned. 
But I think that, as the concept of having fun behind the wheel becomes ever more diluted and cars like the GTI become just that little bit more unreachable, there's still a place for the MX-5. Whether it goes electric in the future or stays just the way it is, this version of the MX-5 will always be one of the most fit-for-purpose cars ever.
Second report: Mazda MX-5
Mazda MX-5 is as thrilling as the original 30 years ago
Mileage: 4,150Economy: 41.9mpg 
A motoring icon has a big birthday this year and before you ask, no, it's not me. While I have also turned 30 this year – yes, I know I don't look it – it's the famous Mazda MX-5 that has clocked up three decades, so it's time to celebrate. 
That of course means I had to push the boat out to celebrate the little roadster reaching the 'big three-o', so I purchased some posh fizz, a suitable cake and naturally some party decorations (the extra-sparkly ones from Sainsbury's, no less). 
In retrospect, it's all a bit tacky, which is a shame because the MX-5 is anything but that. Of course, it scooped the Roadster gong at this year's Auto Express New Car Awards – a title it has won every year since this version was launched, in fact – but even more importantly, behind its care-free appearance, it's got a serious side. 
Right from the very outset back in 1989, Mazda's engineers were fanatical about recreating a sixties British sports car in a modern-day package; and now, 30 years on, there's a similar level of dedication. 
The current MX-5 is fabulously light for a modern car (the basic 1.5-litre model weighs around 1,000kg), but what's more amazing is that, when it arrived in 2015, it was lighter and smaller than the car it replaced. In fact the MX-5 has barely piled on the pounds at all in the past three decades – which is something that my own ever-expanding waistline can never hope to emulate. 
I'm hardly saying anything new here but excess weight kills a car. I'm lucky enough to drive every new car on sale, and I review and film at least 100 cars each year for Auto Express's sister title Carbuyer and its YouTube channel. While I do that, one theme I'm noticing increasingly is for each new car to be heavier than the model it replaces (you can normally thank mild-hybrid systems for that, or our insatiable need for cars to be loaded with the latest technology), and consequently the handling is affected. But that's simply not the case with the MX-5.
Every time I step out of another bloated SUV and into the MX-5, a huge smile breaks out on my face. There's a delicacy to the controls that's just so refreshing, and the car's ruthless ability to slice through corners never gets old. With the roof down – which is its default mode under my ownership – there's a charm that's so addictive; and should the roof need to go up, the latest MX-5 is surprisingly cultured. 
Of course it's no Audi TT – and the MX-5 RF with its folding hard-top roof is even more refined – but given how small this car is, a long slog up the motorway really is no chore. And since I took the keys in April I've been getting almost 42mpg. That is pretty remarkable because the MX-5's new 181bhp 2.0-litre petrol engine loves to be pushed hard and almost encourages you to rev it out to the red line – something you couldn't say about the old 158bhp 2.0-litre motor.
There are a couple of niggles, however. Despite the MX-5 having been on sale for 30 years, it seems as though it's never been able to shake off its image as a hairdresser's car. This is a slur that's been directed at many roadsters and so far in my time with the car, it's been bandied around a couple of times by my friends. It's an insult that's both untrue and really rather grating. 
• Best cheap convertibles to buy
To be fair to Mazda, that's something that it can't possibly fix, but what it could rectify is the infotainment system. When this generation of the MX-5 was launched back in 2015, it was rightly praised for being not just attractive to look at, but also simple to use – especially with its rotary controller on the centre console. 
However, while the MX-5, as a complete package, is every bit as good now as it was 30 years ago, the technology in the current car is starting to feel a little long in the tooth. 
The sat-nav is particularly fiddly to use and the graphics are looking decidedly dated. Perhaps it's time to fork out £110 for the optional Apple CarPlay upgrade.  
First report: Mazda MX-5
Revised Mazda MX-5 sports car joins our fleet – just in time for summer
Mileage: 1,250Economy: 40.9mpg 
It's hard to cover up the smile on my face, because I know I have the keys to a Mazda MX-5 for the next six months.
My last three cars have been saloons, so the prospect of a two-seater sports car as the weather starts to warm up is an exciting one. You'd be beaming as much as me.
• Mazda 6 long-term test review
While I was loath to relinquish the keys to the Alfa Romeo Giulia Veloce I was running before, I did spend some time with the now-departed Mazda 6. And I concluded that, just like the Alfa, it had its flaws, but it was a deeply likeable car to live with.
The 6 offered something different to its rational rivals like the Skoda Superb and Vauxhall Insignia Grand Sport: character. In typical Mazda style, it has also been steadily improved over the years, with the latest version sporting an incredibly well-built and relaxing interior, and exterior styling that for me borders on being pretty. If only that 2.5-litre engine and automatic gearbox combination were more satisfying to use, then the 6 would be my choice in that family-saloon-cum-executive-car sector.
But just like relationships, the 6 is old news and our new flame is the MX-5. It received a bit of a makeover late last year, with a few subtle changes designed to improve its usability. Things like a steering column that adjusts for reach as well as rake are now standard, as are seats with a smoother reclining mechanism (yes, really), sturdier cupholders and a reversing camera on a new top-spec GT Sport Nav+ model. At the same time, more safety kit appeared in the options list; so did Apple CarPlay and Android Auto.
The big news for this revised MX-5 was a new 2.0-litre engine. In the 2015-2018 MX-5, the 2.0 was a bit of a letdown, with the revvy little 1.5 the star of show. But with an extra 23bhp and 5Nm of torque, plus the rev limiter raised from 6,800 to 7,500rpm, the new unit's figures look more promising.
Indeed, when I first drove this new engine on the car's launch at the famous Trasfagarasan Highway in Romania last year, it immediately appealed. The next six months will reveal whether the 2.0-litre is now the better engine option for day-to-day use or if the 1.5 – the engine this fourth-generation MX-5 package was designed around – remains the pick of the range.
Speaking of the range, we've gone for the MX-5 slap bang in the middle. The Sport Nav+ may not have the neat little spoiler and other niceties of the new GT Sport Nav+, but it's the one most buyers opt for, because it gets heated leather seats, sat-nav and a Bose sound system. To match our 6, we've also chosen arguably the best colour for an MX-5: Soul Red Crystal Metallic. It's pricey, at £790, but it looks great and, as you can see from the pictures, it's very photogenic.
Finally, to test out some of the latest tech, we've opted for the £800 safety pack as well. This bundles together a reversing camera, adaptive LED headlights and blind spot monitoring with rear cross traffic alert.
No wonder I'm all smiles. The next six months are shaping up to be rather good.
*Insurance quote from AA (0800 107 0680) for a 42-year-old in Banbury, Oxon, with three points.