New Mercedes A 250 AMG Line 2018 review
The hottest Mercedes A-Class until the Mercedes-AMG versions arrive, the A 250 has pace enough for most
Find your Mercedes A-Class
Offers from our trusted partners on this car and its predecessors...
Or are you looking to sell your car?
Advertisement
Until the arrival of one or possibly two Mercedes-AMG A-Classes, the A 250 is the fastest and most powerful A-Class you can buy. However, don't go thinking this is a warm starter to a hot main course. The A 250 is not a hot hatch but it's an appealing proposition in the premium hatchback stakes in that it offers more than adequate performance with little trade-off in refinement and comfort. Treated as a fast, easy-to-live-with hatch, the A 250 is a thoroughly competent, under-the-radar kind of car.
It's been 21 years since the odd-looking MPV-cum-hatchback Mercedes A-Class failed the infamous Elk test, and like the best well-bred 21 year olds, the A-Class has come of age and grown up in some style. Thanks to a glitzy interior that almost puts the S-Class to shame, the fourth-generation A-Class no longer feels like a cheap, back-door entrance to the world of Mercedes ownership. 
Up to now we've tried the predicted best-seller, the diesel A 180 d, while the A 200 – which uses the German brand's new three-cylinder petrol engine – impressed but ultimately couldn't match the Volkswagen Golf's all-round polish. Now we get the chance to drive the car on the top rung of the A-Class ladder – the A 250.
Until a wider range of engines arrives in 2019, the A 250 is the range-topper and packs the most powerful engine buyers can get – a 2.0-litre four-cylinder petrol with 221bhp mated to a seven-speed dual-clutch automatic gearbox. On paper stats are encouraging as with that kind of power the A 250 reads like a Golf GTI Performance rival. Indeed with a 0-62mph sprint time of 6.2 seconds and a top speed of 155mph, the A 250 would appear to be a pretty credible and somewhat spicy starter to the forthcoming Mercedes-AMG A 45.
Approach the 250 as a hot hatch though and you'll be left distinctly underwhelmed. While it may race to 62mph in the same time as the Golf GTI with the Performance Pack fitted, it feels nowhere near as quick as the VW. It doesn't handle as neatly either, with the Merc favouring understeer a little too enthusiastically, and its steering feeling too remote. At least the gearbox is as sharp shifting as the VW's seven-speed DSG. 
But the A 250 isn't a hot hatch and nor is it trying to be one. Mercedes has been canny in making sure there is a large capability gap between a quick, normal A-Class and the forthcoming AMG A 45. That hyper-hatch is expected to pack 400bhp thereby allowing Mercedes to pitch a lesser-powered version somewhere between this 250 and the A 45 – think C 43 and C 63 and you'll be on the right lines. When viewed as a quick, comfortable and easy-to-live-with hatchback, the A 250 is more appealing – and makes a lot of sense.
When the car is set in those terms, the handling characteristics that leave it embarrassed by a Golf GTI actually become a strength. The A 250 is agile enough, the steering is light, weighting up nicely as your speed increases, and there's a plush compliancy to the suspension. Turn into a corner and the 250 settles on its springs and feels quite grippy – probably even more so in slippery conditions if you opt for the 4Matic four-wheel drive for an extra £1,600. Even the engine makes a nice noise.
Partnership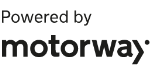 Need to sell your car?
Find your best offer from over 5,000+ dealers. It's that easy.
That extra comfort is mostly due to the different suspension fitted to the A 250. Lesser A-Classes come with a torsion beam that has an unpleasant tendency to bobble around over rutted roads and thump into potholes. It's one of the largest chinks in the A-Class's armor and one of the main reasons why a standard VW Golf makes for a better buy. The A 250, however, gets multi-link rear suspension. It deals far more adeptly with scarred asphalt ironing out bumps and is more consistent both in town and on fast-flowing roads.
The A 250 only comes in AMG Line trim which means LED headlights, 18-inch alloys and sports seats front and rear are thrown in on top of standard-fit navigation, lane keep assist and Mercedes' intuitive MBUX multimedia system. The latter features an Alexa-style "Hey Mercedes" function which is one of best voice recognition systems around.
At £29,980 it's around £500 cheaper than a Golf GTI Performance but a good chunk cheaper than a lesser-powered (and noticeably more dated) Audi A3 2.0 TFSI S line. To get Mercedes' clever augmented navigation, however, you'll have to fork out another £450 and for the slick, crisp-looking dual 10.25-inch screens an extra £2,395. The latter should arguably be standard equipment on such a high level model.