Mercedes E-Class Coupe review
Mercedes' latest E-Class Coupe is luxurious, but not as sporty as it looks
Find your Mercedes E-Class
Offers from our trusted partners on this car and its predecessors...
Or are you looking to sell your car?
Advertisement
The Mercedes E-Class Coupe is the luxury two-door variant of the E-Class saloon. It shares much of its interior and drivetrain with the four-door, but it gets a swoopy, low-slung body that offers a sportier look, and it still has decent space for four inside. It slots into the extensive Mercedes range between the smaller C-Class Coupe and luxury S-Class Coupe.
As a result, the Mercedes E-Class Coupe has few direct rivals. One of the closest was the BMW 6 Series, but that has now been replaced by the 8 Series, which is a bit more of an S-Class Coupe rival. The Audi A7 only comes as a five-door Sportback, while other models like the Audi A5 Coupe, BMW 4 Series Coupe and Lexus RC are really rivals to the C-Class Coupe. You could even consider the E-Class Coupe as a plush grand touring alternative to the Jaguar F-Type and Porsche 911, although both of these cars are far sportier with a lot less room inside.
Overall, the E-Class Coupe is a handsome looking car. It has similar looks to the saloon, but incorporates a swoopier roof line and frameless windows that give it a sleeker look. From a distance it looks a bit similar to the C-Class Coupe, but the car's larger dimensions and three-piece side glass are obvious on closer inspection.
The model range is simple, with the sporty AMG Line trim being the only one available. Engines comprise E 220 d and E 400 d diesels, plus E 300 and E 450 petrols, while the range now has an AMG variant in the form of the E 53 AMG. This isn't quite a full-on performance model like an E 63 AMG, but it has a 435bhp 3.0-litre straight-six with electrical boost to give it a 0-62mph time of 4.4 seconds.
All cars get Mercedes' latest 9 G-Tronic automatic gearbox, while the E 220 d and E 300 are rear-wheel drive, and the rest of the range features 4MATIC four-wheel drive. This is also offered as an option on the E 220 d.
Prices start at around £46,000 for the E-Class Coupe, rising to almost £65,000 for the E 53 AMG.
Mercedes has traditionally been great at building great-looking, classy cars with a focus on comfort - and the E-Class Coupe sticks to that formula. It's a sleek, stylish large coupe with a top-notch interior and a comfortable ride, and if you go for the diesel it'll be cheap to run as well.
It's fairly expensive to buy, however, and keen drivers will be disappointed by the way the big Merc handles, but the E-Class Coupe keeps all of the best aspects of the saloon version intact, while offering a better-looking body style for those with no need for the extra doors. Even though access is compromised, there's still lots of space in the rear seats as well, so it's fine for the occasional four-up trip.
Engines, performance and drive
The E-Class Coupe isn't bad to drive, but it's not a sporty as it looks
Despite the sleek exterior design, the Mercedes E-Class Coupe drives nothing like a sports car. The steering is too light and vague to offer much enjoyment in the corners, and the soft suspension set-up means it rolls quite a bit as well.
Partnership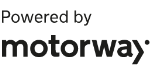 Need to sell your car?
Find your best offer from over 5,000+ dealers. It's that easy.
The result of that set-up, of course, is that it's comfortable even on rough roads, and the E-Class Coupe better fits the brief of grand tourer. The low driving position and plush seats mean you'll feel right at home, even on a long journey.
The nine-speed automatic gearbox fitted to all models is smooth and shifts quickly, so you rarely find that the car is in the wrong gear, and the cabin remains calm and quiet from low speed right up to motorway blasts.
If you're not interested in getting stuck into a fast B-road, the Mercedes could be a top choice, although now there is a faster model available in the form of the E 53 AMG. We've yet to drive it, but it should offer something a bit more enjoyable for keen drivers.
Engines
Five engines are available in the E-Class Coupe in the UK, and they're badged E 220d, E 400d, E 300, E 450 and E 53 AMG. The E 220 d has the latest 2.0-litre diesel under the bonnet, which is a refined and efficient motor. The four-cylinder unit makes 194hp and gives the E-Class a 0-62mph time of 6.4 seconds. Adding 4MATIC four-wheel drive bumps this figure up to 7.6 seconds. 
The E 400 d replaced the E 350 d, and it has 4MATIC 4WD as standard. Combined with the 340hp V6, the E 400 d manages 0-62mph in 5.1 seconds. Considering the E-Class Coupe's relaxed nature, we'd go for the E 220 d over the faster model - it's just as quick everyday, and is more economical, too.
The E 300 has a 2.0-litre four-cylinder petrol engine that makes 245hp, and this car manages 0-62mph in 6.5 seconds, while the E 450 manages the sprint in 5.6 seconds, courtesy of a 3.0-litre twin-turbo V6 making 367hp.
At the top of the range, the E 53 AMG also uses a 3.0-litre twin-turbo, but it's a straight-six that gets Merc's EQ Boost technology. This nominally makes 435hp, while there's an extra 20hp offered by the EQ system. As a result, the 4MATIC+ equipped E 53 AMG manages 0-62mph in 4.4 seconds. All cars bar the E 220 d (which manages 150mph) are electronically limited to 155mph.
MPG, CO2 and Running Costs
The entry-level E 220d diesel offers the best economy, but doesn't feel underpowered
List prices for the E-Class start from just over £41,000 and top out at almost £65,000. All cars are generously equipped in AMG Line trim, but these list prices also mean that every model costs £450 for road tax in the first five years of ownership. After that, prices drop to £140.
If you're looking for the most economical version of the Mercedes E-Class Coupe then you'll definitely want the E 220 d diesel. It's not the smoothest engine in the range, although the 2.0-litre diesel is far less noisy than the older 2.1-litre diesel. But it's powerful enough, while combined economy of 56.5mpg and CO2 emissions of 132g/km mean it's the cheapest model to run.
It's much more economical than the six-cylinder E 400 d, although this engine's claimed economy of 47.1mpg is better than the official figures were for the 350 d that it replaced. Emissions of 158g/km mean company car costs don't rise as significantly as they did for the old car.
The 2.0-litre petrol E 300 model returns just 35.8mpg and emits 181g/km of CO2, which isn't great – especially when you consider that the engine isn't much more refined than the 220d. The E 450 V6 petrol justifies its lower economy a bit better, but 32.1mpg and 202g/km figures still aren't anywhere near the frugal entry-level diesel versions. On all of these models, upgrading from 19 to 20 inch wheels doesn't have an impact on emissions figures.
That's not the case with the E 53 AMG. While 32.5mpg is the claimed economy figure, emissions are 200g/km for versions on 19-inch wheels, and 203g/km on 20s.
Insurance groups
Insurance group ratings for the E-Class Coupe range from 36 to 44, depending on which engine you go for. Unsurprisingly that's similar to the group ratings for the E-Class saloon.
Depreciation
The Mercedes E-Class Coupe is expected to retain between 47 and 52 per cent of its value after three years or 60,000 miles, depending on engine and spec. The best-performing version is the E 220d AMG Line 4MATIC, while the worst is the E 300 petrol. Those numbers are reasonable, though, and the E-Class performs slightly better than the smaller C-Class Coupe in this regard.
Interior, design and technology
The E-Class Coupe looks superb inside and out, with a high quality feel
For us, the Mercedes E-Class Coupe is one of the best-looking large coupes in recent years. The long, curved roofline, large bonnet and dramatic front-end give it a very classy look. The fact that there are no B-pillars adds to the high-end appearance, too – especially when all of the windows are lowered.
From some angles and distances the E-Class Coupe could be easily confused with the smaller C-Class Coupe, but there are enough design cues of its own, such as the fixed rear quarterlight windows, to help the E-Class Coupe deliver a style of its own. Mercedes also offers a Night Package that ads gloss black trim and bigger wheels for extra cost.
The rest of the interior is very similar to the saloon model. The Coupe does get some specific air vents but they don't work as well as the normal ones. There's a large, twin-screen display in front of the driver that shows the driving info and dials, as well as your sat-nav directions and media. It's a great system and works as well here as it does elsewhere in the range.
The rest of the cabin is made up of high-quality materials – glossy wood trim, brushed metal switches and trim finishes and high quality carpets all help it feel very luxurious inside.
Sat-nav, stereo and infotainment
The Merc's infotainment system is hands-down one of the best on sale in any current production model. The COMAND rotary controller on the transmission tunnel is easy to use, while the widescreen display offers loads of functionality that's easy to navigate through. If you opt for the digital dials, the entire dashboard looks as if it's filled with one screen – giving the Coupe a hi-tech feel similar to that of the S-Class limousine.
Mercedes also offers a COMAND Online system. This is standard on the E 53 AMG and optional on the rest of the range. It adds the extra 12.3-inch display, plus hard disk navigation, a WiFi hotspot and voice control, among other functions.
Practicality, comfort and boot space
Surprisingly, there's plenty of space in the back for passengers
Visibility in the E-Class Coupe is good, as there are no B-pillars to block your blind spot when you're checking around you. There's no avoiding the fact it feels like a really big car, however. The high bonnet means you might find it hard to see exactly where the front of the car is, and that roofline means rear view is a little worse than the saloon.
Size
The E-Class Coupe is 4.83m long, 1.86m wide and 1.43m high, so it is quite a large car. It's shorter and narrower than the BMW 6 Series, although that car is actually lower than the Mercedes.
Leg room, head room & passenger space 
There's plenty of space behind the driver and front passenger, and while headroom could be better there's more than enough legroom. It would even be reasonably comfortable for adults on long journeys, so really the only barrier is the fact that there are only two (large) doors to get in and out of.
There are only two seats in the back and only two seatbelts, so there's no possibility of using the E-Class Coupe as a five-seater.
The electric front seats take a long time to move forward and back, which is annoying if you're used to quickly throwing the front seats forward and hopping in. It's a feature that's supposed to feel luxurious but just ends up getting on your nerves.
Boot
The boot is big and square, so the potential scope of use is fairly wide - there's certainly enough room for some suitcases for a trip away. However it's not as big as you might expect given the size of the car. The 425-litre load bay is actually smaller than the Audi A5 Coupe's 465-litre space, even though that car can be considered to be from the class below.
Reliability and Safety
An extensive suite of safety features adds peace of mind
Standard kit includes autonomous emergency braking, tyre pressure monitors and nine airbags, while active braking and evasive steering assist are also available, making the E-Class Coupe one of the safest cars on the road.
You can also get the E-Class Coupe with Mercedes' Drive Pilot driving assistance tech, which can take control of the throttle and steering on the motorway. It sticks to a single lane and can even help you steer, but it's not an autonomous system because you need to keep your hands on the wheel at all times to use it.
A 20th place finish for Mercedes in our 2018 Driver Power satisfaction is pretty disappointing, especially as Jaguar and Audi both finished ahead of it. Owners praised their cars for acceleration, but said that refinement could be better. Reliability was another area for concern, along with high running costs.
High costs pegged Mercedes back in the Driver Power dealer survey, although first-rate facilities, good communication and a high standard of finish hen their cars were serviced or repaired.
Warranty
The warranty you get with the Mercedes E-Class Coupe is an industry standard three years, but there's no cap on mileage. That'll be particularly attractive for those covering big distances in their cars. Another big draw is Mercedes' 30-year Europe-wide roadside assistance package, although there are terms and conditions attached to this for a model to qualify. In addition, Mercedes also offers 30 years of warranty cover against corrosion caused from within the car's structure.
Servicing
Mercedes has lots of dealers around the UK to make servicing a bit more convenient, and offers pre-paid packages to spread the cost. These packages can last 2-4 years, while a monthly payment of around £35 sees your E-Class Coupe serviced every 12 months with no additional cost.