MINI Classic electric 2018 review
The MINI Classic electric is a one-off take on a 20th century icon, as MINI gears up for a proper electric hatch in 2019
A wonderful take on an old classic that, sadly, you won't be able to buy. If MINI can make its 21st century electric hatch as appealing and exciting as this, it'll be on to a winner.
It's no secret that MINI will launch an electric hatchback in 2019 and to fill the gap between now and the car landing in showrooms the British firm has created something rather unique. This is the Mini Classic electric, and as you may have guessed from the name, it's a fully electric version of one of the world's most iconic cars.
First revealed at the New York Motor Show earlier this year and built by German engineer Moritz Burmester the model is a strict one-off, but Auto Express has been behind the wheel to see if it has the potential to be more than an effective marketing tool.
• Best electric cars on sale 2018
It may be a 59 year old piece of design but time has been kind to the Mini; parked up alongside its modern day equivalent at MINI's plant in Oxford it's impossible not to be won over by its elegant simplicity. Even though this particular model is radically different beneath the skin, on the surface almost nothing has been changed; its trademark white roof, bonnet stripes and spot lamps bolted to the grille all remain in place. The only differences are a blackened grille and headlamp surrounds.
Because of its pocket-sized proportions a 10kWh battery was the largest Burmester was able to install, which gives a total range of 65 miles. It sits on top of the rear bench, meaning the Mini electric is a strict two-seater. With a bit more time – the car was converted from petrol to electric in only six days – Burmester said a second larger battery could be installed in the boot to almost double the car's range.
Climb in and with the exception of a small battery gauge on the dash, everything is as you'd expect in a classic Mini. You sit shoulder-to-shoulder with your passenger, your knees wrapped around your ears, while being greeted by a steering wheel that juts out from the dash almost horizontally. Ergonomically it's appalling, but you make it work.
Despite being electric the Mini is anything but quiet; it retains its original four-speed manual gearbox and differential, and because of the amount of torque it generates, first and second gear aren't necessary. Neither is the clutch: you simply slot it into third and hit the accelerator.
The rudimentary suspension means you bounce and skip your way down the road feeling every bump and crack in the tarmac. By modern day standards it's awful, and about as comfortable as riding a bike down a cobbled street - but it's all part of the Mini's endearing charm.
Like the original this electric model is front wheel drive, and powered by one electric motor. It's currently running at around 35bhp, but with a little more development time – the car has only been running for a total of 24 hours – Burmester says he could turn it up to around 60bhp.
Partnership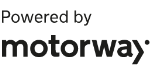 Need to sell your car?
Find your best offer from over 5,000+ dealers. It's that easy.
Even with that modest power output the Mini remains surprisingly brisk; there are no performance figures, but when you're so low to the ground Nissan Micras look like Range Rovers, and outright top speed doesn't feel so important. On some faster stretches of road we hit an indicated 60mph, and in all honesty, we didn't feel the need to go any quicker.
Weighing just over 750kg, Burmester has also managed to keep the weight of the Mini close to that of the original. That means it retains its famous darty nature with heavy but accurate steering and flat body control when cornering. The immediate hit of acceleration always making it feel nippy and alert. Sadly it remains a strict one-off, despite the levels of interest MINI has had from interested customers.