New MINI Cooper SE prototype review
We get behind the wheel of the fully electric MINI Cooper ahead of its official arrival next year
Verdict
This fifth-generation MINI hatch takes a very different approach, and not only by standardising the Cooper name. Our first taste of the all-electric version shows a car with bags of promise. It's the electric MINI the world has been crying out for, with bags of fun on offer and even more character. The tech and quality are all very MINI in their attitude and execution, and everything is very cleverly done. It's a car that leaves us smiling and wanting more – as every MINI should.
The much-teased and often-spied all-new MINI hatch is still a year away from showrooms, but Auto Express has already been behind the wheel of the fresh, fully electric MINI Cooper – and it's set to be an even bigger hit than the current model.
Despite the imminent arrival of the new car, the current MINI is still sitting pretty in the list of the UK's top 10 best-selling cars of 2023 – with the all-electric Cooper SE accounting for 25 per cent of sales.
We've been invited to a snowy Austria to put the new car – still in pre-production form and clad in colourful camouflage – through its paces on road and track.
More reviews
Car group tests
In-depth reviews
Road tests
Used car tests
The car we're driving is the new all-electric, Chinese-built Cooper SE. All new MINI hatches will take the Cooper name from next year, with electric models being built in China on a platform produced as part of a joint venture with Great Wall. Petrol-engined Coopers – on a different platform but with the same look and proportions – will be built in the UK at MINI's home in Oxford. Eventually, electric MINIs will be built in Oxford, too, with an official announcement expected soon.
But first, Thomas Sycha, head of exterior design at MINI, talks us around this fifth-generation car, which probably represents the biggest shift in design between models that we've seen from the MINI brand under BMW ownership.
"This new car has a more aerodynamic form," Sycha tells us. "The droplet shape is ideal aerodynamically with a wider rear." Even the wheels are flatter and more aerodynamic, with more space for the bigger brakes that are important for power regeneration in an EV.
"There are two characters to MINI," says Sycha. "The engineering simplicity of Alec Issigonis and the emotional side of John Cooper. This new model covers both those bases."
Even in camouflage, the more athletic stance of the Cooper is clear, with its wider rear and narrower glasshouse. That doesn't mean there's less room inside, though. It's still not massively spacious, although we'd say there is a fraction more legroom and headroom in the back than before, with the boot roughly the same size.
"There are fewer things inside," says Sycha, referring to a more minimalist interior. Most functions run through a circular, centrally mounted screen, although it's covered for our drive, so we have to rely on a crystal-clear head-up display in front of the windscreen.
The main screen measures up to nine inches in width and uses the latest OLED touchscreen technology; this is a very connected, very playful car that will even feature a virtual dog, Spike, as your electronic personal assistant.
Partnership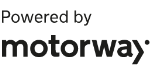 Need to sell your car?
Find your best offer from over 5,000+ dealers. It's that easy.
Below the screen is a row of more traditional toggle switches that takes care of turning the car on and off, selecting drive or reverse, adjusting the power modes, choosing from a variety of 'experiences' and changing the audio volume.
"We have new seats inside," continues Sycha, "They're more ergonomic, a bit wider but still compact and with the armrest now attached to the seat. The steering wheel has evolved, too, it's 20mm smaller in diameter and is a playful adaptation of a three-spoke wheel." It is, in fact, a two-spoke wheel with a strap acting as the third, lower spoke. The strap theme continues elsewhere around the car, breaking up the dash.
"We have fingerprint-proof buttons, too," Sycha tells us proudly, "and the inside is chrome-free – we have a new 'vibrant silver' colour that we've used all over the car." The revised MINI logo in the centre of the wheel is proof of that; it's flatter, two-dimensional and not as shiny as before.
We're driving the bigger-battery, more powerful SE version of the new Cooper with a 54.2kWh battery and 215bhp. You'll also be able to buy a Cooper E with a 40.7kWh battery and 181bhp. Although yet to be confirmed, predicted ranges are around 180 miles for the smaller battery and 250 miles for the larger one; both are ahead of the 140-mile range of the current car.
As you'd expect, acceleration feels super-swift, with the excitement upped in 'Go-Kart' mode by a synthetic growl that gets deeper as speeds increase.
Other 'experience' modes have yet to be finalised, but could include Core, Vivid, Green, Balance, Timeless and a personal one that will allow users to specify settings.
Lift off the throttle and you can come to a complete stop with pure one-pedal driving, or you can select low, medium and adaptive levels of regenerative braking.
The best news, though, is the natural feel to the brake pedal, which is quite rare in an EV. The new MINI's stopping power feels entirely linear and natural, giving us the confidence to hit the power and then brake heavily as we head into corners.
If you go without any regenerative braking, it feels a little odd when you lift off the throttle; there's none of the natural slowing you get in an ICE car.
The ride feels well judged, though – firm enough to feel connected to the road, but with the sharp edges smoothed out.
The windscreen continues to sit some way forward of the driver, with a steeper rake, and there's still a low header rail and thick A-pillars that must be peered around at roundabouts and exiting junctions.
The steering still needs work, too – something MINI admits to on our test drive. It's not far off but needs to be a bit sharper, with quicker reactions away from the straight-ahead for a feel that would be true to MINI's iconic go-kart experience.
As well as wet and slippery roads in the countryside and towns of northern Austria, we also get to try the new Cooper SE on a short racing circuit, where the new Cooper SE reveals its fun side.
First, MINI put us into the current-generation Cooper SE on the circuit and that still manages to put a smile on our face. But swapping into the new car instantly brings more performance, bags of grip and – whisper it – an unexpected ability to drift.
What is most impressive is how the power keeps on coming along the short straights; it really feels as though the SE has power to spare, like a good hot hatch. However, an even hotter JCW version is expected, too.
Body control feels a touch tighter than on MINIs of old (and it was already pretty good), while the steering still needs to be a touch quicker, especially when you let the rear end step out. MINIs have always been about fun, but the new model feels like fun. There's a greater focus on the driver, but not to the detriment of comfort.
On top of that, although much of the interior remains hidden, the quality seems to be as good as ever; the feeling of class in a small, fun, affordable package has always been one of the things we like most about MINIs and the brand has upped its game even further in that respect.
What we don't know yet, though, is how affordable these new MINIs will be. The covers come off – officially – at the Munich Motor Show in September and UK sales aren't expected to start until spring 2024. But with the current electric MINI hatch starting at £32,550 and the new models offering much more, not least in range, we could see these MINI hatchbacks easily topping £40,000 – a maxi price for a MINI.