New MINI Countryman ride review
We jump in the passenger seat as the new electric MINI Countryman hits the road
Verdict
Our first experience of the new all-electric MINI Countryman is hugely positive. From the passenger seats (in the front and back), it has solved many of the problems of the old car around practicality and ride comfort, while the all-electric powertrain seems perfectly matched to MINI's go-kart feel. It could turn out to be a real SUV superstar.
This time next year, MINI dealers will be preparing themselves for an onslaught of all-new models coming in the space of just 12 months. Before electric and petrol Coopers replace the MINI Hatch range and the five-door electric Aceman turns up, a new Countryman arrives, and we've been for a ride in the first all-electric model.
The car we're in has been testing in the south of France and Sweden, and now we're in snowy Austria alongside Countryman driving dynamics engineer Simon Krüger.
Swinging open the passenger door and climbing inside the heavily disguised car, we're struck by how much more space there is. The car has grown 130mm in length and 60mm in height; it's easier to get in and out.
But hidden under the cloth covers is a more upmarket, tech-laden interior, still with a traditional MINI sense of fun. That extends to the driving characteristics, with everyone at MINI referencing the go-kart feel. In fact, that's one of the driving modes selected by a hidden toggle switch sitting below a circular nine-inch touchscreen. This is also hiding behind a disguise, but it means far fewer buttons and switches in the cabin.
Krüger prods the throttle and the four-wheel-drive SE ALL4 darts forward, shoving us back into a new, slightly wider (yet even more comfortable) seat. In Go-Kart mode, swift acceleration is accompanied by one of the most fun synthesised sounds we've heard in a car – a sort of growl with what sound like pops when he eventually lifts off.
The electric Countryman (petrol versions will be built alongside it on the same production line as BMW's X1 models in Germany) gets a 64.7kWh battery and motors on the front and rear axles producing a maximum of 309bhp. A range of around 280 miles is expected from a full charge.
From the passenger seat, we can tell Krüger is not only enjoying the acceleration, but also the surefootedness of the new Countryman through corners. It's longer and taller, but it grips well, seems to change direction keenly, and steadfastly refuses to lean through turns.
Krüger also plays around with the settings – the drive modes have yet to be confirmed – but there is one-pedal driving with adjustable levels of braking when you lift off the accelerator.
What's hugely important for the target SUV market is ride quality, and here we're really impressed. Although the surfaces on our Austrian test route are smoother than we have in the UK, we urge Krüger to find some bumpier sections. This reveals that this Countryman is far more comfortable than previous models, with the rough edges having been smoothed off. It's quiet, too, as you'd expect, while the whole feeling is of a car that's grown up without losing its sense of fun.
Partnership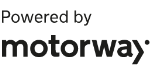 Need to sell your car?
Find your best offer from over 5,000+ dealers. It's that easy.
"We think of it like a tablecloth," Krüger tells us. "We pull it in different directions to make sure we end up where we want it to be. It's more comfortable, but still with the go-kart feel. You need to feel the road – we don't want to banish that – but the perfect compromise is somewhere in between."
According to Krüger, the likely changes to the car between now and production starting in November will be to software settings, especially around the steering.
With extra space in the back giving another comfort boost, and more room in an easy-to-access and handily square boot, the new Countryman is ticking more of the family-friendly SUV boxes than ever, too.