A 'scrap your hybrid car for a diesel' scheme might just happen
Mike Rutherford says a recent study shows electrified cars aren't necessarily the greenest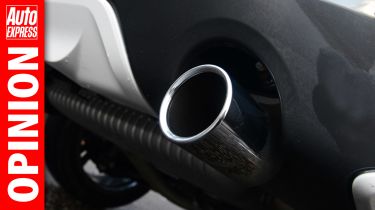 When it comes to the clean-air credentials of new cars, it's simple, right? Pure electrics rule, followed by part-electrics (hybrids), then come pure petrol models, with diesels rooted to the bottom of the pile as they're deemed dangerously dirty. That's more or less the line we've been fed – but is it true? 
Maybe not. Make that probably not, if a shocking set of figures I've just seen from a respected, clean-air-obsessed vehicle monitoring and testing organisation is anything to go by. As far as I can tell, Green NCAP really does know its technical stuff, and appears to go out of its way to be impartial. It distances itself from vehicle manufacturers and quietly hires the test cars it needs from unsuspecting rental companies, before wheeling the vehicles into independent laboratories in Britain and seven other countries for tough, forensic examination.  
Part of the organisation's crusade to improve the air we breathe involves its Clean Air Index (CAI), which is "based on a score of each pollutant", and feeds into a wider, overall rating. Fair enough. So, of the selection of cars tested for the 2021 index, my not-so-brave prediction was pure-electrics would romp home first, hybrids second, petrol cars third, diesels last. Obvious. Only one snag – I was horribly wrong.  
Occupying joint No.1 spot was the Hyundai Nexo (it runs on often-forgotten hydrogen); alongside it was the VW ID.3 (electric). So far, so good. But then came the first of several shocks: three diesel-engined cars – the Skoda Octavia 2.0 TDI, Seat Leon 2.0 TDI and Volvo XC60 4X4 Auto – had the next highest CAI scores (if not the best overall star ratings). Shock No.2: the Audi A3 Sportback 1.5 TSI Auto (petrol) beat the little Toyota Yaris 1.5 (hybrid). How did it do that? To rub more salt into Toyota's wounds, the VW Golf 1.5 TSI (petrol) was ahead of the Prius (hybrid) whose CAI was actually identical to that of the cheaper Skoda Fabia 1.0 TSI (petrol).  
Another colossal finding was that the Land Rover Discovery Sport D180 2.0 4X4 (diesel) thrashed the Kia Niro 1.6 GDI (hybrid), which only narrowly beat Citroen's C3 1.2 PureTech (petrol), Ford's Kuga 2.0 EcoBlue ST (diesel), the Mazda CX-30 180 (petrol), the BMW 118i and X1 118i (petrol), and Merc's A 180 d Auto (diesel). It's the best news JLR has had all year.
The bottom five cars and their makers should be concerned about these reported clean-air failings. The offenders? Fiat Panda 1.2 8v (petrol), Mini Cooper Steptronic (petrol), Dacia Sandero SCE 75 (petrol), Mitsubishi's Outlander PHEV (plug-in hybrid), Vauxhall's Corsa 1.2 DI Turbo (petrol), Honda Civic 1.0 Turbo (petrol), and rock bottom, the red-faced Hyundai Tucson 1.6 GDI (petrol).    
What now, another Government-sponsored scrappage scheme? Maybe. But this time around perhaps owners of models which received poor Green NCAP scores will be incentivised to switch to 'cleaner' pure-diesel Skoda Octavias, with higher Clean Air Index scores. Don't laugh. Or cry. In increasingly bonkers Blighty, a 'Scrap Your Hybrid for a Diesel' campaign might just happen.
Partnership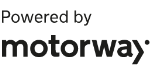 Need to sell your car?
Find your best offer from over 5,000+ dealers. It's that easy.
Check out the latest on London's Ultra Low Emissions Zone here...