Rolls-Royce Ghost review
Latest Ghost builds on its predecessor's abilities thanks to a new platform and even more advanced technology
Find your Rolls-Royce Ghost
Offers from our trusted partners on this car and its predecessors...
Or are you looking to sell your car?
Advertisement
While the Phantom remains the ultimate luxury car and the Cullinan has opened up Rolls-Royce to a whole new market, you can still get the full and unfiltered Rolls-Royce experience by opting for the new Ghost.
From the way it drives to the comfort and refinement it offers from within a spacious and cosseting cabin, the Ghost is something of a luxury car masterclass. It has remarkable depth of engineering and enviable attention to detail, and while you certainly pay for that level of quality, it's clear that customers are ready and willing, as the brand's Goodwood production facility has never been busier.
About the Rolls-Royce Ghost
There's a large gap in the market between "conventional" luxury cars like the Mercedes S-Class and the unmatched size, expense and luxury of the Rolls-Royce Phantom, and it's a gap into which the Rolls-Royce Ghost neatly fits. At 5.5 metres long and two metres wide there aren't many other gaps that'll accept a Ghost, but those dimensions still mark out the quarter-of-a-million pound saloon as the brand's entry-level model - and what a car it is.
This is now the second-generation Ghost, replacing the car that debuted in 2009, and while not hugely different in concept to its predecessor, the latest car sits not on a BMW platform but this time the "Architecture of Luxury" aluminium spaceframe, which also forms the basis of the Phantom VIII, and the Cullinan SUV. That's allowed Rolls-Royce to further push its luxury-dedicated technologies and means the latest Ghost is even more capable than its predecessor.
It delivers all the qualities you'd expect of a Rolls-Royce: effortless performance from its twin-turbo BMW V12, ride quality that ranks among the best cars on sale, similarly exceptional levels of refinement, and an endless list of options that lets a customer tailor the car to their every whim. The costs of that are literal costs - the expense of buying and specifying the car, and the resources it consumes to build and run, but it's difficult to fault the execution.
Engines, performance and drive
Dedicated solely to the pursuit of effortless performance and maximum comfort, few cars are more comfortable to travel in
Effortless performance is the order of the day with the Ghost. Putting its twin-turbo V12 and 8-speed ZF automatic to seamless use the Ghost is barely audible most of the time, and you'll find no paddles to control the gearbox, or driving modes to sharpen the car's responses.
There is enormous performance on offer, but the Ghost is a car that rewards its driver more through careful, considered inputs than any other driving style. It's capable in the corners despite some body roll, and develops its performance from little over tickover, but with (deliberately) little feel and considerable width it's not a car you'll find joy in hustling - instead just sit back and waft serenely along.
That's easy to do given the Ghost's seriously impressive ride, using front double wishbones, a rear multilink setup, air springs and adaptive damping to good effect. The car also includes Rolls-Royce's Planar Suspension System, further damping inputs to the suspension, and Flagbearer technology, which scans the road surface with cameras and adjusts the suspension accordingly.
Engines, 0-60 acceleration and top speed
There is one engine available for the Ghost. Its 6.75-litre capacity may sound familiar but the unit itself is completely unrelated to the "six-and-three-quarter-litre" used in Rolls-Royce and Bentleys of old. It's built by BMW for starters, and is also a twin-turbo V12 rather than a V8.
Partnership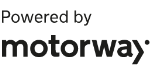 Need to sell your car?
Find your best offer from over 5,000+ dealers. It's that easy.
Rolls-Royce quotes 563bhp and an enormous 850Nm of torque, enough to launch the Ghost to 62mph from rest in 4.8 seconds, while top speed is limited to 155mph.
MPG, CO2 and running costs
With a twin-turbo V12 and 2.5-tonne kerb weight don't expect low running costs, but few owners are likely to be concerned
Officially the Ghost clocks in with a combined fuel consumption figure of 18.8mpg. Rather thirsty then, while CO2 of 343g/km puts it among the higher emitters currently on sale. That means an initial VED bill of £2175, while the next five years will attract the surcharge (fairly obviously) given the list price considerably north of £40,000, for a £475 yearly bill. Likewise, the Ghost falls into the maximum 37% BIK bracket.
And yet all of the above is fairly irrelevant when the Ghost has a base price of £249,600 and most owners will spend more on trimming the central armrest in unicorn hide than they will on tax or fuel.
Insurance groups
Insurance groups haven't yet been revealed for the Ghost, though it's safe to say they're likely to be towards the upper end of the 50-group system.
Depreciation
Specific residual value data for the latest Ghost isn't yet available, but customers should be encouraged by the previous model's strong showing as a second-hand buy - retaining around 62% of its original value after three years and 36,000 miles.
Interior, design and technology
Straightforward cabin design is nevertheless wonderfully trimmed and constructed, while entertainment in the cabin extends well beyond the central display screen
Inside, the Ghost truly excels. Interestingly, the architecture of the interior and dashboard hasn't changed a great deal from the previous-generation Ghost launched in 2009, itself inspired by the Phantom launched in the early 2000s, but given those cars were hard to pick fault with in terms of design, fit and finish or comfort, perhaps the similarity is logical.
Rolls-Royce has cleaned up the details a little though, with fewer buttons on show than before, while the infotainment screen (a word we doubt Rolls-Royce itself uses) is naturally a few steps on from its predecessor in terms of quality, graphics and features.
Broadly though, the Ghost's interior is what you make of it, with endless customisation of materials and trim elements making every Ghost a little different from its siblings - plus details like the starlight headliner and doors that close with barely any effort that separate it from any other luxury car.
Sat-nav, stereo and infotainment
Somewhere deep in the software of the Ghost's infotainment screen will be the bare bones of BMW's iDrive, but with different graphics, and operated by Rolls-Royce's own take on the central control dial, it's no mere hand-me-down. As far as rear-seat entertainment goes... well, that depends what you put in the optional fridge.
Practicality, comfort and boot space
Enormous even in standard wheelbase form, the Ghost is a wonderful place to travel regardless of where you're sitting
Practicality is a nebulous term with a car like the Ghost. It's unlikely to include the ability to swallow furniture or have hose-down surfaces like a Land Rover, but it will need to swallow passengers in greater comfort than pretty much any other vehicle, and accept a reasonable degree of luggage to meet the owner's needs.
The Ghost hits its particular targets as accurately as you'd expect. The smallest Rolls-Royce is still grander than almost any other luxury car on sale and cossets passengers like few vehicles short of other Rolls-Royce models. It's quiet, incredibly smooth-riding and can be specified with innumerable creature comforts.
Size
Available in both regular and extended-wheelbase variants, even the standard Ghost is a sizeable beast, stretching 5545mm in length, 1979mm wide and 1552mm tall, with a 3295mm wheelbase.
The extended-wheelbase model stretches this figure to 3465mm, in turn increasing the length of the car itself 5715mm - only 47mm shy of a standard-wheelbase Phantom. The Ghost also weighs in at 2553kg in standard form and 2599kg as the extended model.
Leg room, head room & passenger space
It's fair to say there's very little you'd take issue with in terms of the Ghost's levels of passenger comfort. No seat is short of space to stretch out, even in the shorter of the two variants, though impressively there is still a five-seat variant - though we could probably count on one hand the number of people to sit in the central rear seat of a Rolls-Royce.
Boot
You'll not be hauling wardrobes but for conventional luggage the Ghost's 507 litre space should be sufficient. It does shrink if you tick the box for the "central cool chamber" refrigerator, though.
Reliability and safety
Unsurprisingly nobody has run a Ghost into a barrier just yet, but safety should still be excellent, while servicing and warranty cover are both comprehensive
If the thought of Euro NCAP plunging a Ghost into one of its deformable barriers makes you cringe, then good news, because the safety body carries no ratings for any Rolls-Royce model. Nor can the Ghost's crash safety be inferred from the results of a 7-series any more, since the two no longer share common architecture. Rolls-Royce has no doubt granted the Ghost with more than adequate passenger safety however.
Warranty
All Rolls-Royce come with a four-year "comprehensive ownership package" with no mileage limit. That's a year greater than you'll find on a 7-series or an S-class.
Servicing
There are no specified service intervals for the Ghost, with condition-based servicing meaning the car monitors various necessary criteria on which servicing can be based. Rolls-Royce does offer two, three and five-year service packages to owners once the four year warranty period is over, too.