SEAT Mii and Ibiza Toca editions revealed
SEAT has expanded its line-up with the addition of the Mii and Ibiza Toca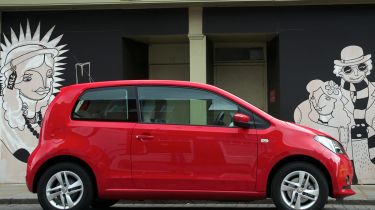 The SEAT Mii and Ibiza Toca editions have been announced. The new Mii and Ibiza models are based on the popular SE trim and feature extra equipment, including the touchscreen SEAT Portable System, as standard.
The Portable System is a cassette box-sized unit which attaches to the top of the dashboard. It's controlled via a five-inch touchscreen and includes sat-nav, Bluetooth phone and audio streaming functions, a Micro SD card slot for music storage, and the trip computer functions.
Other spec highlights include air conditioning, a leather-wrapped steering wheel and gear knob, electric door mirrors, electric front windows and electronic stability control.
The Mii Toca also benefits from rear parking sensors, while the Ibiza model gets front fog lights and an upgrade from 15-inch to 16-inch alloy wheels.
The Mii Toca is based on the Mii 59bhp 1.0-litre SE model and is available in both three and five-door bodystyles. The Mii Toca three-door starts at £9,845, while the five door car starts at £10,195. This is an extra £475 over the SE model on which it's based, but SEAT says that the extra equipment is worth £805.
The Ibiza Toca is available in the full range of bodystyles, incorporating three-door SC hatchback, five-door hatchback and ST estate models. Prices start at £12,700, £13,200 and £13,920 respectively, making the Ibiza Toca £425 more expensive than the SE car on which it's based.
The Toca editions are available to order now, with first cars expected to arrive here in early February. However, if you purchase a Mii Toca between now and the end of March, the price is reduced by a further £850, putting the three-door model's starting price at £8,995.
The same applies to the Ibiza Toca. Buy this before the end of March and the price is cut by £2,705, making the starting price of the three-door SC model £9,995.